ACLU sues Trump administration over Michael Cohen's imprisonment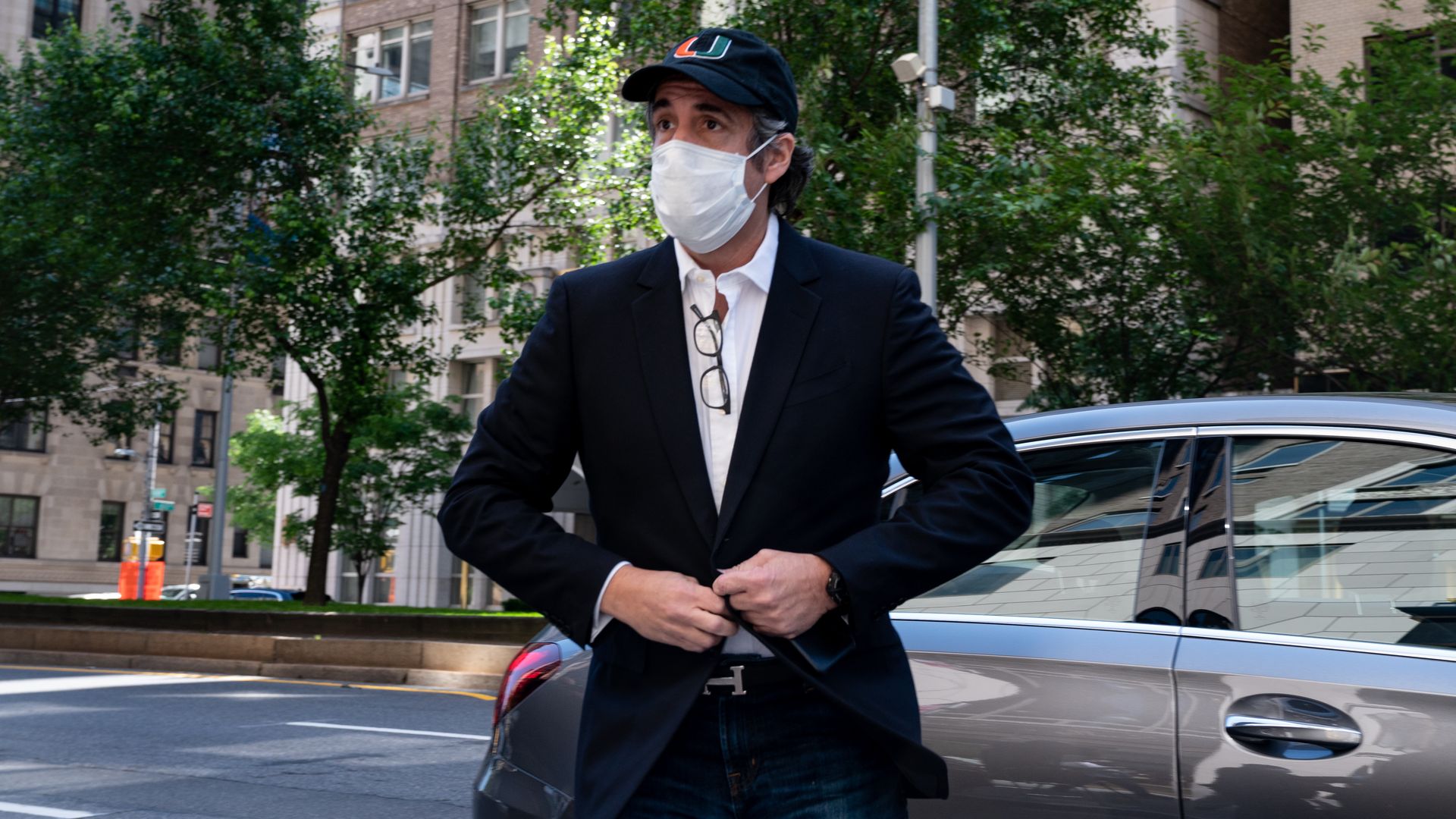 The American Civil Liberties Union is suing the Trump administration "for imprisoning Michael Cohen in retaliation for his plans to publish a book" that's critical of President Trump, the organization announced via Twitter Monday night.
Details: The ACLU filed a petition against the Justice Department and Bureau of Prisons earlier Monday on behalf of Cohen, calling for the release of Trump's former personal lawyer and for his return to home confinement.
The big picture: Cohen pleaded guilty in 2018 to multiple financial crimes, lying to Congress and campaign finance violations.
Cohen was released from federal prison in New York in May to serve his sentence at home because of the coronavirus pandemic. But he was imprisoned again this month after refusing the conditions of his home confinement, per Axios' Jonathan Swan.
However, the petition argues that Trump's former fixer was taken back to prison because he planned to write a tell-all book on the president before November's election.
What they're saying: "We will defend the First Amendment from government censorship — as we have for a century now," ACLU added in its tweet.
Ben Wizner, director of the ACLU's Speech, Privacy, and Technology Project, said in a statement to Axios, "The gag order that the government sought to impose on Mr. Cohen was an unconstitutional prior restraint, and his continued imprisonment is part of a dangerous pattern of retaliation against Trump critics."
Danya Perry and Samidh Guha, founding partners of Perry Guha LLP, which is filing the suit alongside ACLU, said in a statement to Axios the case was not about politics or personalities. "We trust that our Constitution will prevail and that free speech will continue to be protected," they said.
A BOP spokesperson said the bureau "does not comment on pending litigation or matters that are the subject of legal proceedings." The did not immediately return Axios' request for comment.
Read the petition, via DocumentCloud:
Go deeper: Michael Cohen taken back into federal custody
Editor's note: This article has been updated with new details throughout.
Go deeper