DOJ assessing possible federal hate crime charges in Ahmaud Arbery killing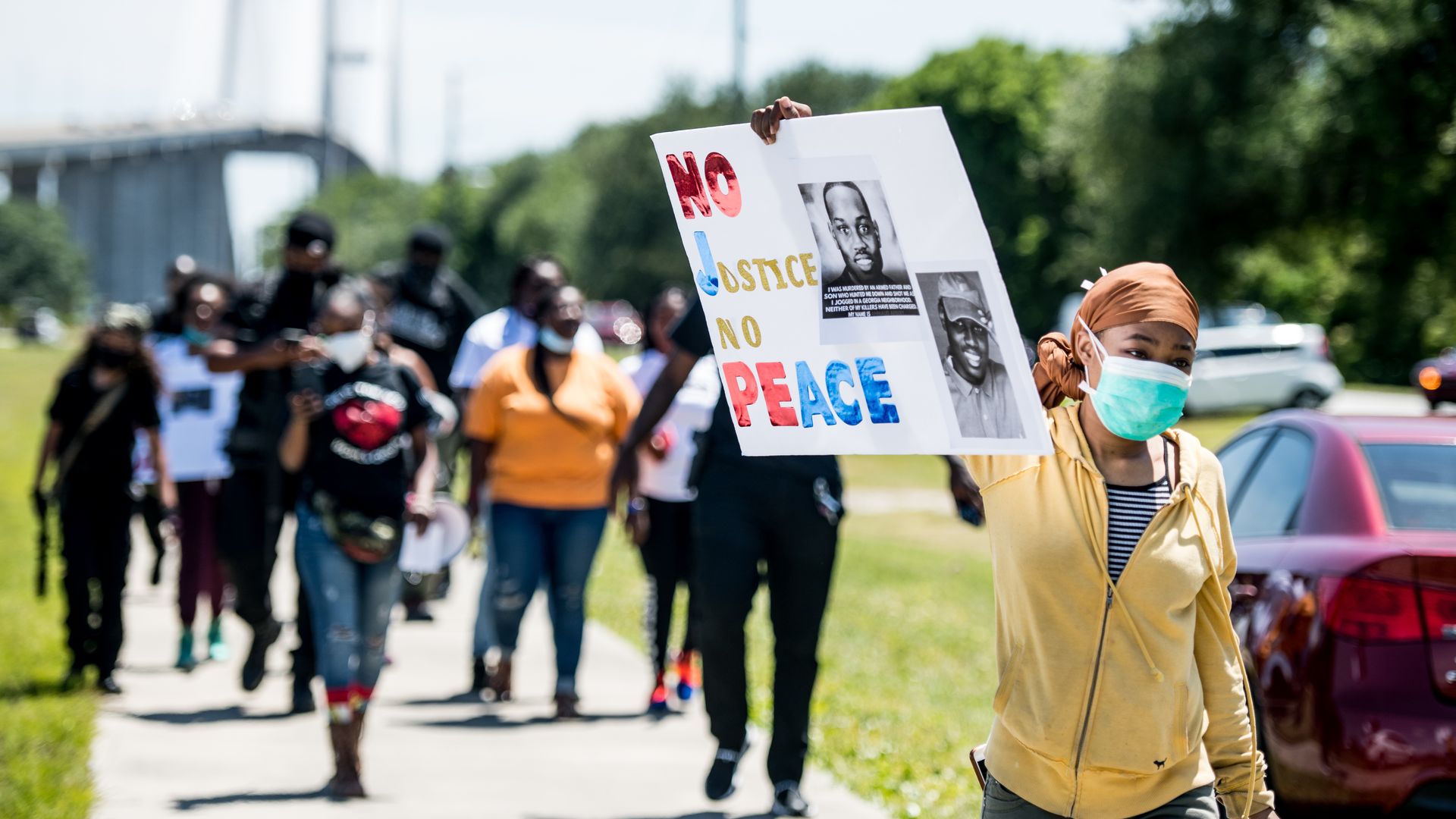 The Department of Justice announced Monday it is "assessing all of the evidence to determine whether federal hate crimes charges are appropriate" in the killing of Ahmaud Arbery, a 25-year-old Georgia black man who was shot while out jogging.
Why it matters: Cellphone video that appears to show his shooting sparked a national outcry. President Trump called the video "disturbing" and Democratic presidential candidate Joe Biden called for a "swift, full, and transparent investigation" into his Arbery's death.
The big picture: Georgia's Republican attorney general asked the Department of Justice on Sunday to investigate the handling of Arbery's case.
Georgia Attorney General Chris Carr tweeted that he made a formal request to the DOJ to investigate because the state is "committed to a complete and transparent review" of how Arbery's case was handled from the outset.
The DOJ has asked the state's attorney general to forward "any information that he has about the handling of the investigation."
Meanwhile, the Georgia Bureau of Investigation said in a statement Sunday that investigators had arrested 20-year-old Rashawn Smith in Midway, Georgia., after being made aware of a Facebook post that "contains a threat to future protests" related to Arbery.
The suspect was charged with Dissemination of Information Relating to Terroristic Acts. He was taken into custody in Midway, and will be booked into the Liberty County Sheriff's Office, the statement said.
Go deeper