Pompeo will travel to Israel next week, State Department confirms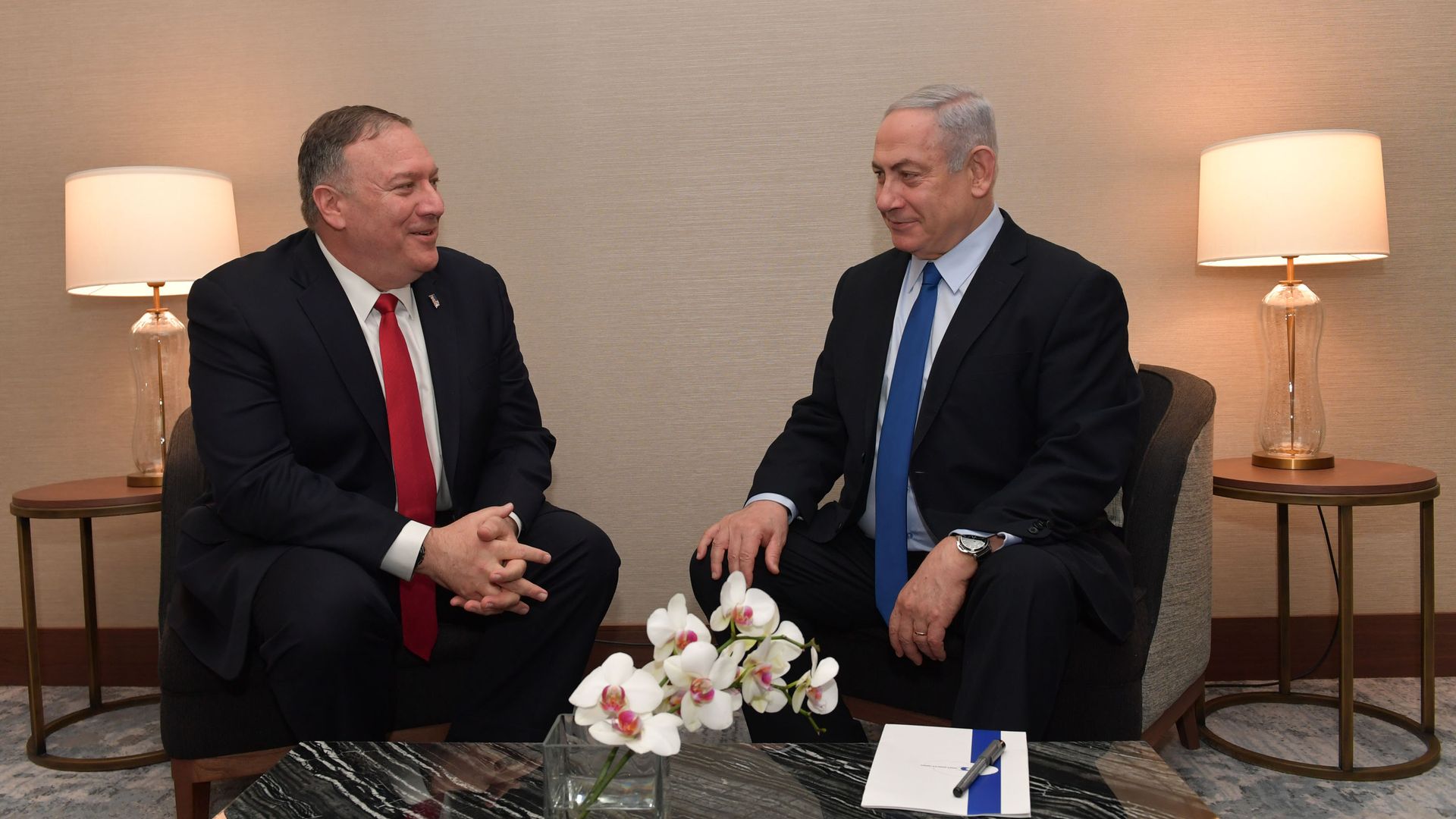 The State Department announced Friday that Secretary of State Mike Pompeo will travel to Israel next week, confirming Wednesday's Axios report.
Why it matters: This will be Pompeo's first trip abroad since the beginning of the Covid-19 pandemic. It will come on the day Israel's new government is slated to be sworn in.
Israel has strict travel restrictions for people entering the country, including two weeks of isolation.
That will not apply to Pompeo, who will be the first senior foreign official to visit since the rules came into effect.
Dr. William Walters, the State Department's deputy chief medical officer, said in a briefing with reporters that all medical precautions around the trip had been coordinated with the Israeli government, and Pompeo is not expected to enter quarantine.
Walters said everyone who will accompany Pompeo on his flight to Israel will be tested for COVID-19 two days before, and will wear a mask during the trip. Meanwhile, everyone who will come into contact with the U.S. delegation will be checked for symptoms.
Walters said Pompeo was being checked by doctors on a daily basis. He noted that the secretary of state would only be participating in meetings in controlled settings, and would not interact with the general population.
Assistant Secretary of State for Near East Affairs David Schenker stressed that the Israeli government had invited Pompeo, and said discussions had been underway before the date was set for Israel's new government to be sworn in.
The statement announcing the trip said Pompeo would discuss "regional security issues related to Iran's malign influence" with Prime Minister Benjamin Netanyahu and his rival-turned-coalition-partner Benny Gantz.
Schenker refused to discuss the issue of possible West Bank annexations by the new government, saying only that a joint mapping committee was still working on the issue.
Go deeper