Michael Bloomberg qualifies for Nevada's Democratic debate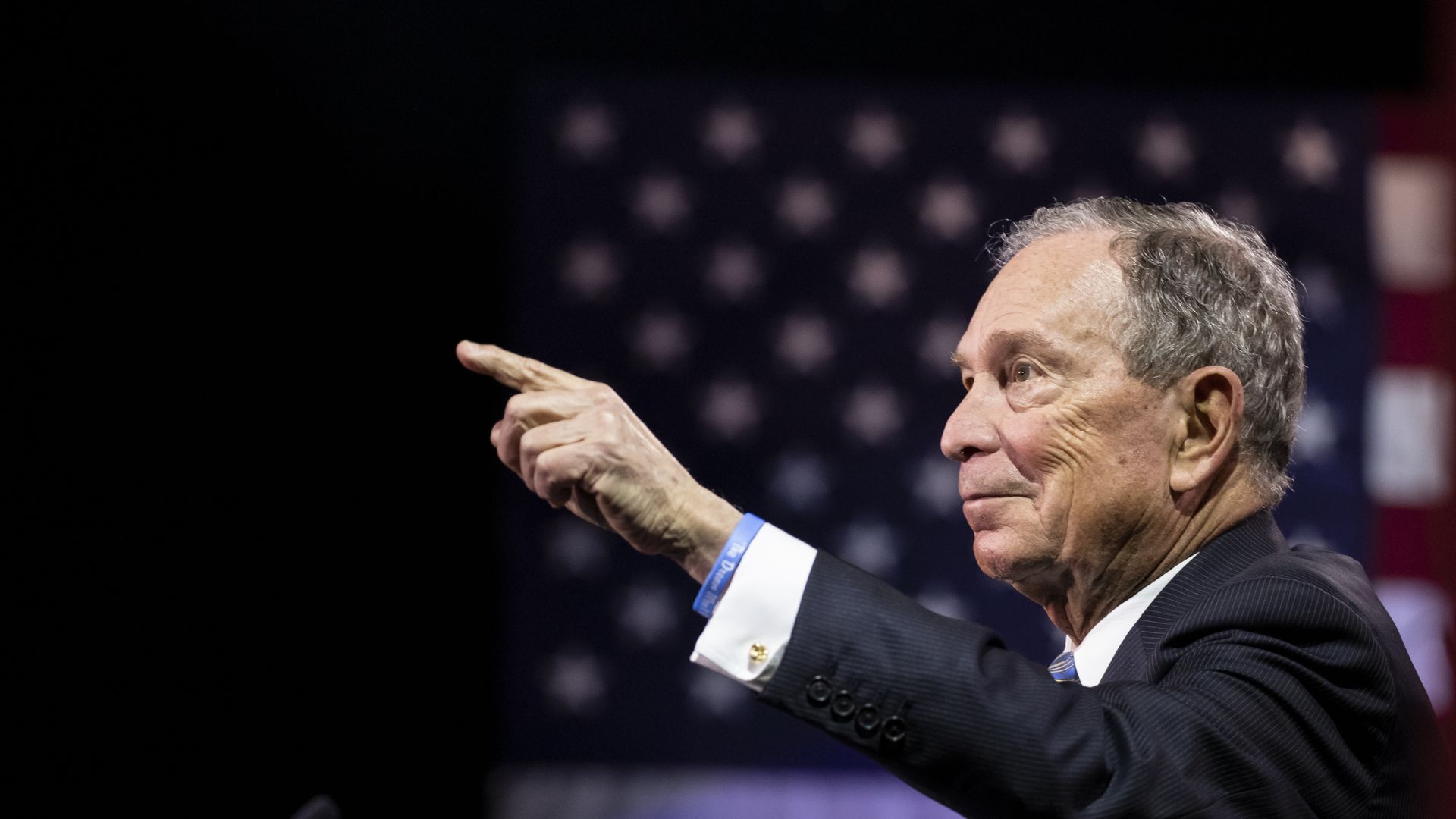 Michael Bloomberg qualified Tuesday for this week's Democratic debate in Las Vegas after notching 19% in the latest NPR-PBS NewsHour-Marist poll.
Why it matters: The debate on Wednesday in Las Vegas, just before the Nevada caucus, eliminated the requirement that candidates onstage have a specific number of donors. Bloomberg, who has been self-funding his campaign, will face off against his 2020 competitors for the first time.
The hosts:
NBC's Lester Holt, Chuck Todd, Hallie Jackson, Noticias Telemundo's Vanessa Hauc and Jon Ralston of The Nevada Independent will moderate.
The requirements:
Candidates need at least 10% in four national polls or polls of Nevada or South Carolina; or at least 12% in two Nevada or South Carolina polls.
A candidate may also qualify if they received at least one delegate from Iowa or New Hampshire.
The candidates who have qualified:
Go deeper