E. Jean Carroll requests DNA sample from Trump in defamation case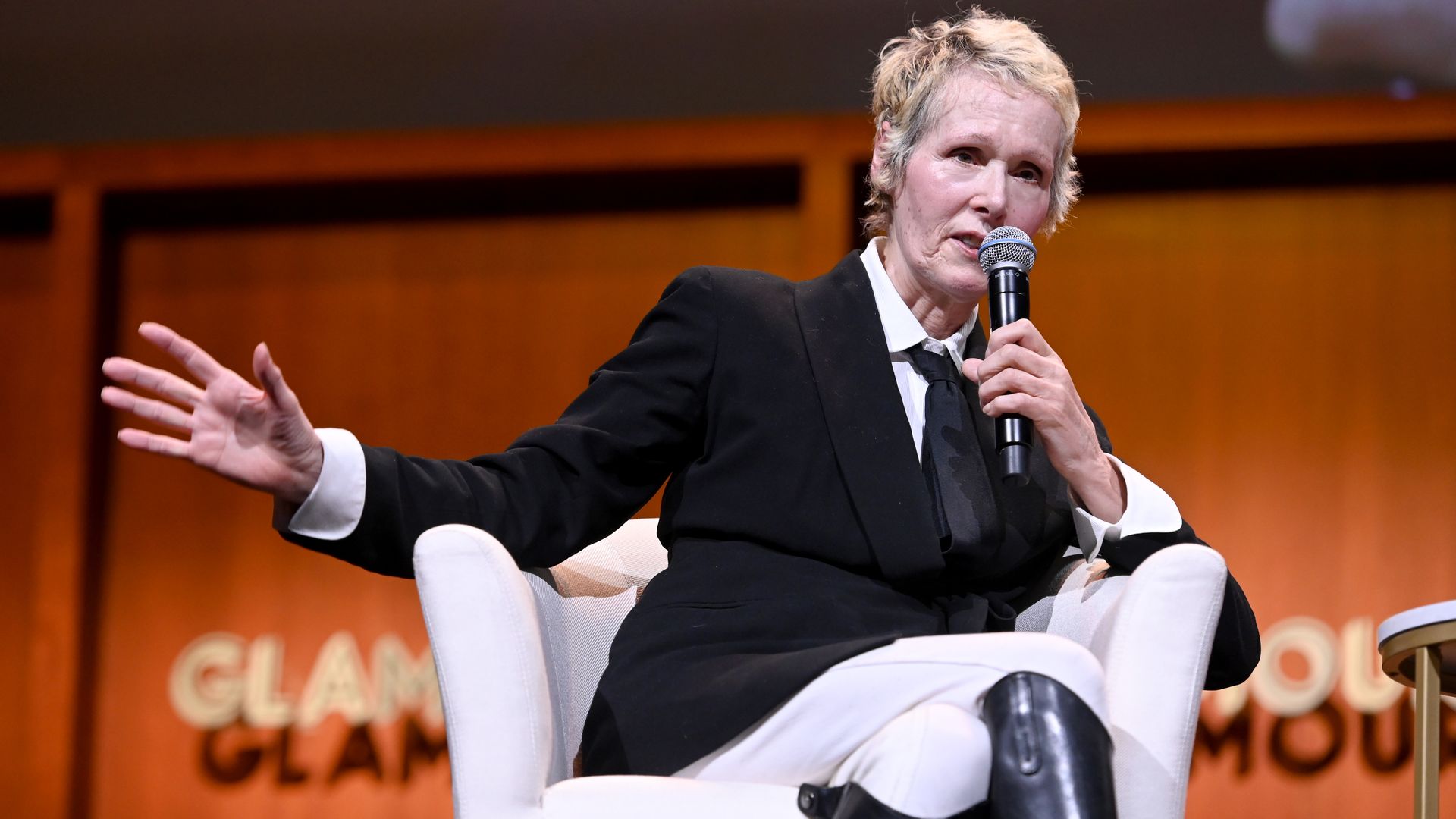 Writer E. Jean Carroll, who claims President Trump raped her in a department store dressing room in the mid-1990s, has requested a DNA sample from the president as evidence of her allegations, AP reports.
The big picture: Carroll went public with the allegations last June. She claims Trump pinned her against the wall of a dressing room in either 1995 or 1996 and forced himself on her, but that she fought back and quickly escaped. Carroll's lawyer claims that the dress Carroll wore that day, which she says has hung in her closet unlaundered since, has been DNA tested and shows four samples present. At least one of the samples has been identified as male.
Trump denied the rape accusation last summer, stating that Carroll was "totally lying" and claiming they'd never met. He added that Carroll is "not my type."
Carroll later filed a defamation suit against Trump.
The allegation was the 16th accusation of sexual misconduct against Trump.
What they're saying:
Roberta Kaplan, Carroll's attorney: "Testing unidentified male DNA on the dress she wore during that assault has become standard operating procedure in these circumstances given the remarkable advances in DNA technology, particularly where, as is the case here, other potential contributors have been excluded."
E. Jean Carroll: "Unidentified male DNA on the dress could prove that Donald Trump not only knows who I am, but also that he violently assaulted me in a dressing room at Bergdorf Goodman and then defamed me by lying about it and impugning my character."
What to watch: Carroll's legal team has asked Trump to submit a saliva sample by March 2.
Axios has also reached out to the White House and to Trump's lawyer in the case, Lawrence S. Rosen, for comment.
Go deeper: Global #MeToo movement has resulted in 6 convictions, 5 charges of influential figures
Go deeper