House paves way for new evidence in impeachment trial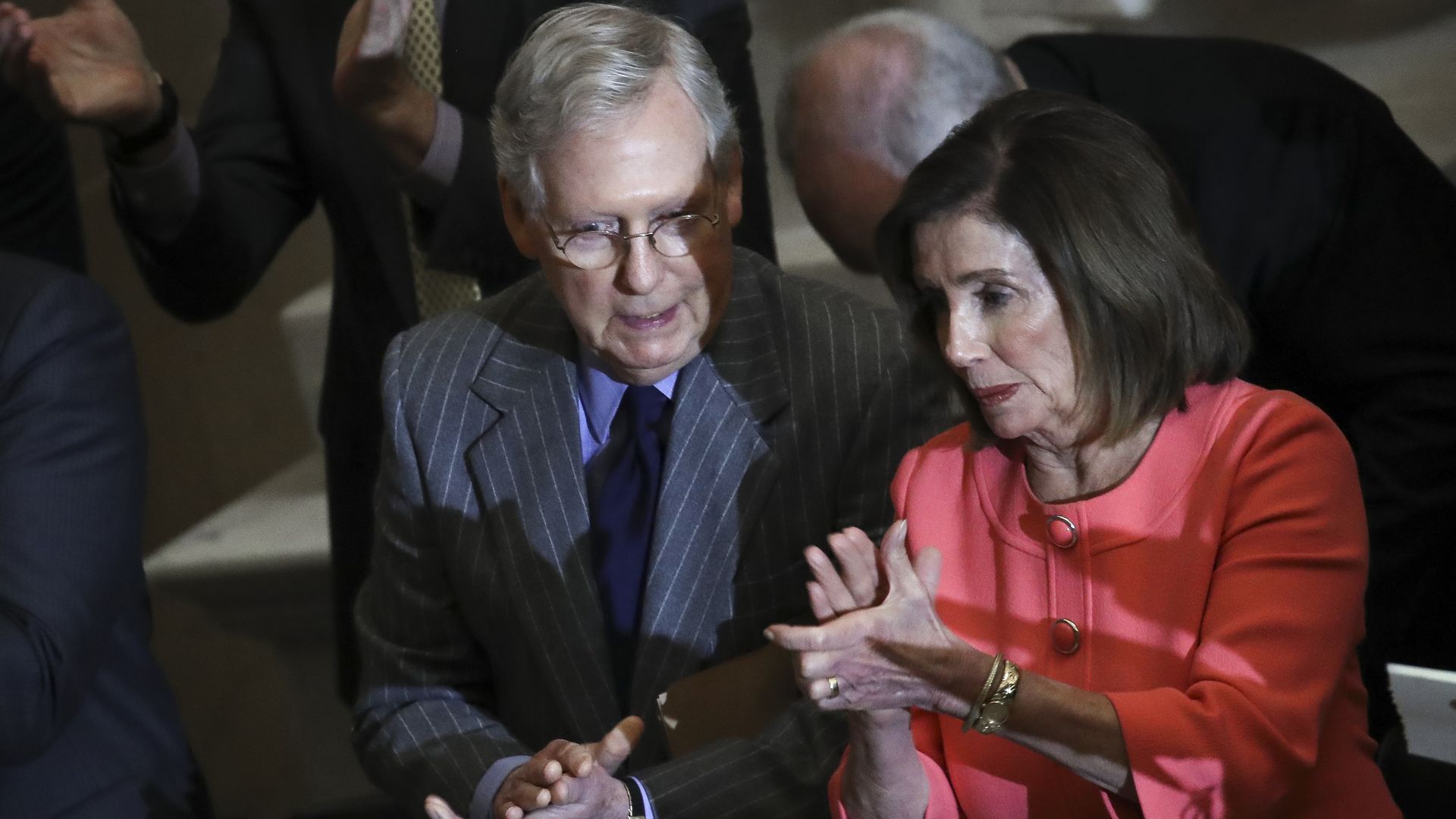 28 days after the House voted to impeach President Trump, two articles and seven House managers will officially move over to the Senate for the third impeachment trial in U.S. history.
Why it matters: Barring a last-minute mutiny, Trump will be acquitted — but new information that the trial brings to light could prove politically damaging, both for the president and the Republican senators who have sought to protect him.
Driving the news: Under the resolution passed today, impeachment managers have "broad authority to submit to the Senate any additional evidence the House may acquire on its own," according to Judiciary Chairman Jerry Nadler (D-N.Y.)
That authority was teased last night with the release of a tranche of records from Lev Parnas, including a letter from Rudy Giuliani requesting a meeting with Ukraine's president "as personal counsel to President Trump and with his knowledge and consent."
House Democrats are also continuing to litigate a subpoena for former White House counsel Don McGahn, whose testimony they believe could bolster allegations of a pattern of obstructive conduct by Trump.
Outside the halls of Congress, investigative reporting and freedom of information of requests by independent watchdogs continue to yield new records and connect missing dots in the Trump-Ukraine affair.
The other side: A senior administration official told reporters on a call today that the White House doesn't believe the Senate needs to hear from any new witnesses, arguing that it would simply show that House Democrats didn't come "ready to present their case."
The official predicted that the trial would take roughly two weeks and culminate in an acquittal by Feb. 4, when Trump is due to give his State of the Union address.
Go deeper: Pelosi taps Schiff and Nadler among 7 House impeachment managers
Go deeper