Elizabeth Warren's campaign says it raised $21.2 million in Q4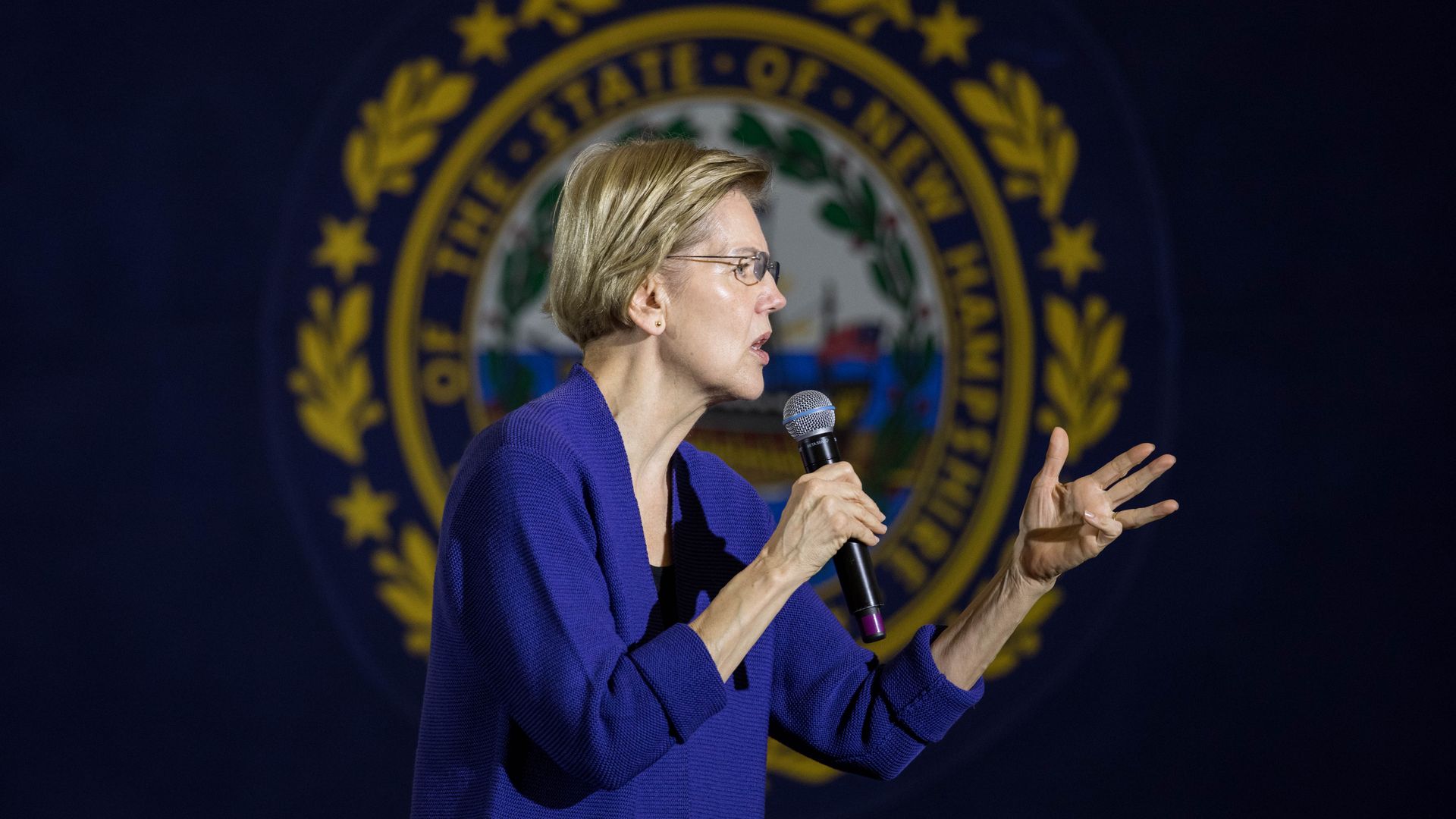 Elizabeth Warren's 2020 presidential campaign said Friday that it raised $21.2 million during 2019's fourth quarter.
Why it matters: It's a disappointing haul for the Massachusetts senator, who raised $24.6 million last quarter, and coincides with a sustained drop in her polling after she briefly challenged Joe Biden for frontrunner status in October.
The campaign sent out an unusual SOS to supporters last week, warning that it had only raised $17 million for the quarter as of Dec. 27. It set a goal of $20 million.
As a result, it said it raised $4 million during the last five days of the quarter and $1.5 million on New Year's Eve alone.
Over the course of the year, Warren raised more than $71 million from almost a million people.
Where it stands: Warren's fundraising means she's bringing up the rear of the group of Democratic frontrunners for this past quarter.
Go deeper:
Go deeper