Uber and Postmates sue California over gig-worker rights law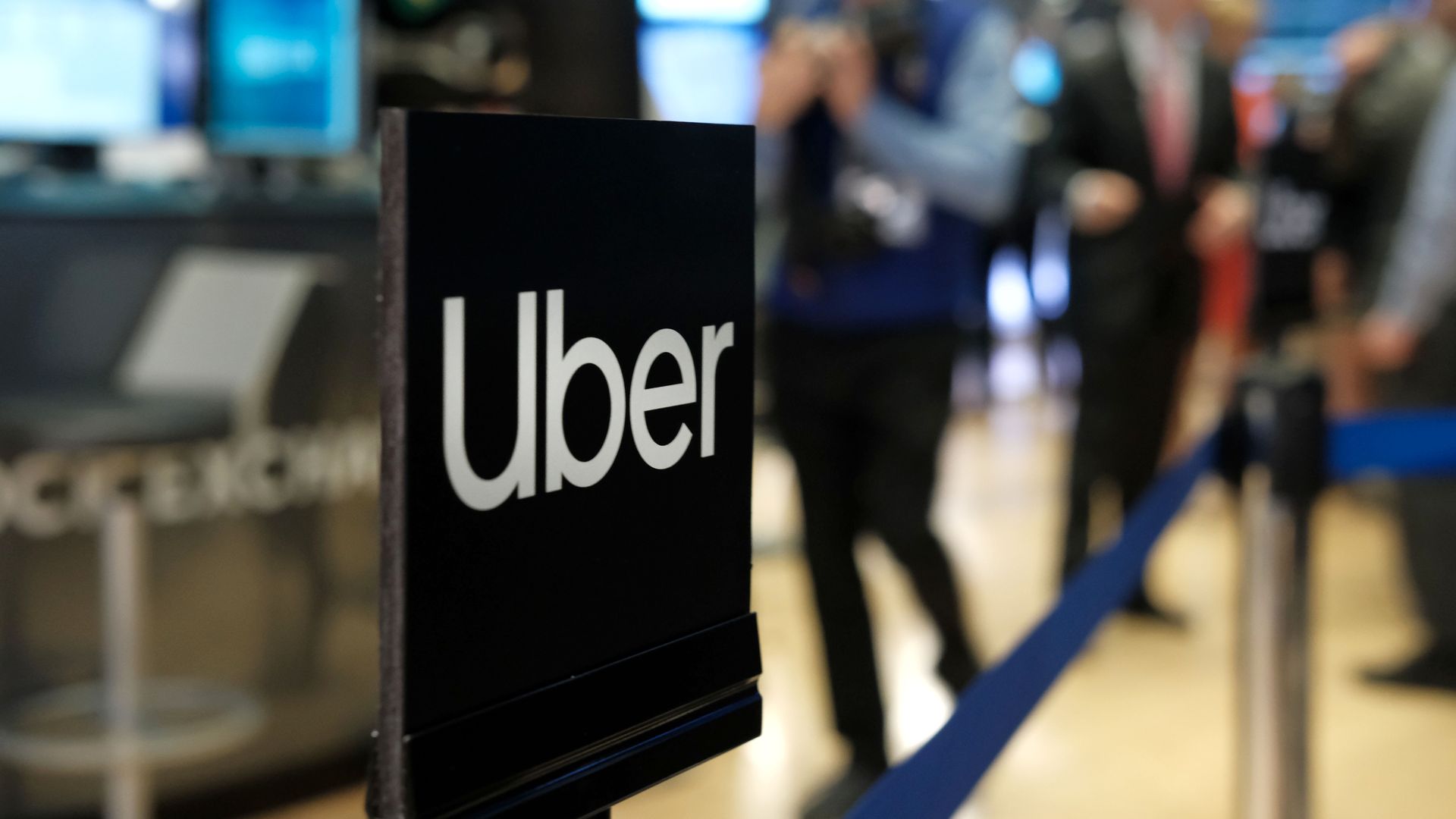 Uber and Postmates are suing California over a law set to take effect this week that will provide gig-economy workers with additional employment protections.
Where it stands: The lawsuit was filed in a Los Angeles federal court Monday, and the law is set to take effect Wednesday. One driver from each company joined the suit as plaintiffs, arguing that the measure would breach equal protections provided by the Constitution.
Why it matters: The suit challenges the constitutionality of a recently passed law that codifies stricter requirements to classify workers as independent contractors.
AB5, as the law is known, has been controversial because it essentially implies that workers for gig economy companies like Uber and Postmates should be full employees.
Many of these companies pushed back against the law, arguing for a new form of employment for their businesses, and now some of them are planning a state ballot measure to undo it.
Flashback: A few months ago, California lawmakers passed a bill that codifies (and even extends) a 2018 state supreme court decision, known as Dynamex, which established a three-pronged test for classifying workers as independent contractors instead of the legal test the state had been using.
Lawmakers included a long list of exemptions to the new law, at times entirely exempting them, while others got a delay for implementation or specific parameters such as quantity of work.
Companies like Uber, Lyft, Postmates, and Doordash argue that the state should instead establish a new set of regulations and protections for gig workers instead of forcing them into the existing categories.
Uber, Lyft, and Doordash have pledged $90 million towards a state ballot measure for 2020.
What they're saying:
Many drivers and I met with California lawmakers and staff numerous times to help them understand how devastating this would be to us and the way we want to work. It became apparent that many were ill-informed of the real consequences of this bill, or they had already made up their minds to support it. My voice and my rights to due process were ignored, as were the rights of the rideshare companies and the hundreds of thousands of Californians who choose this type of work.
—
Lydia Olson, Uber driver and plaintiff in this lawsuit, via Facebook
The big picture: AB5 has been controversial in other industries as well. For example, some freelance journalists have expressed frustration with the law's seemingly arbitrary limit of 35 contributions per news outlet annually, and that it risks pushing a number of companies to simply no longer work with California-based writers.
Go deeper:
Editor's note: This article has been updated with more details, context and a link to the lawsuit.
Go deeper