Vitamin E acetate is "strongly linked" to the vaping illnesses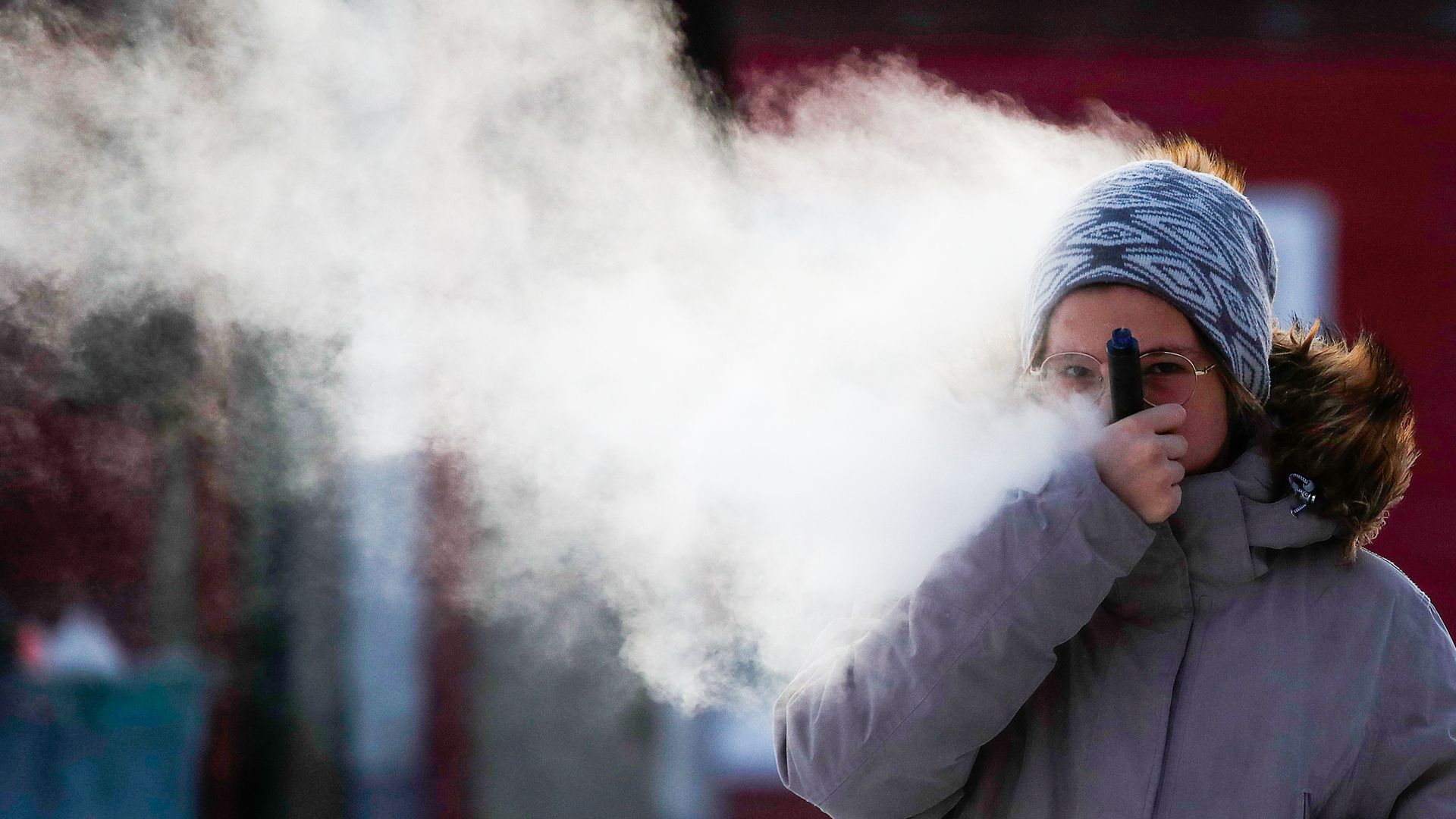 Thirty-one patients with lung injuries associated with vaping were re-hospitalized and seven died in the days after their hospital discharges, the Centers for Disease Control and Prevention said as of Dec. 10 in one of four new studies released Friday.
Why it matters: Officials are recommending health care providers follow up with patients in the days after discharge to prevent further complications.
Health officials stress these cases were not medical mistakes, but are not able to point to any critical reasons for the medical complications.
The state of play: More than 2,500 people have been hospitalized in all 50 states for the vaping illnesses, also known as EVALI. More than 50 people have died.
Another study published in the New England Journal of Medicine shows Vitamin E acetate is "strongly linked" to the outbreak, officials said in a call Friday.
Scientists found Vitamin E acetate in the lung fluids of 48 out of 51 patients in 16 different states, signaling the illness is not derived from a single product.
Vitamin E acetate is a viscous oil used as an additive in cannabis vape cartridges.
Health officials are still not ruling out other factors responsible for the illness, including other chemicals in nicotine vaping products.
Go deeper:
Go deeper