"SNL": Will Ferrell and Alec Baldwin skewer Trump quid pro quo claims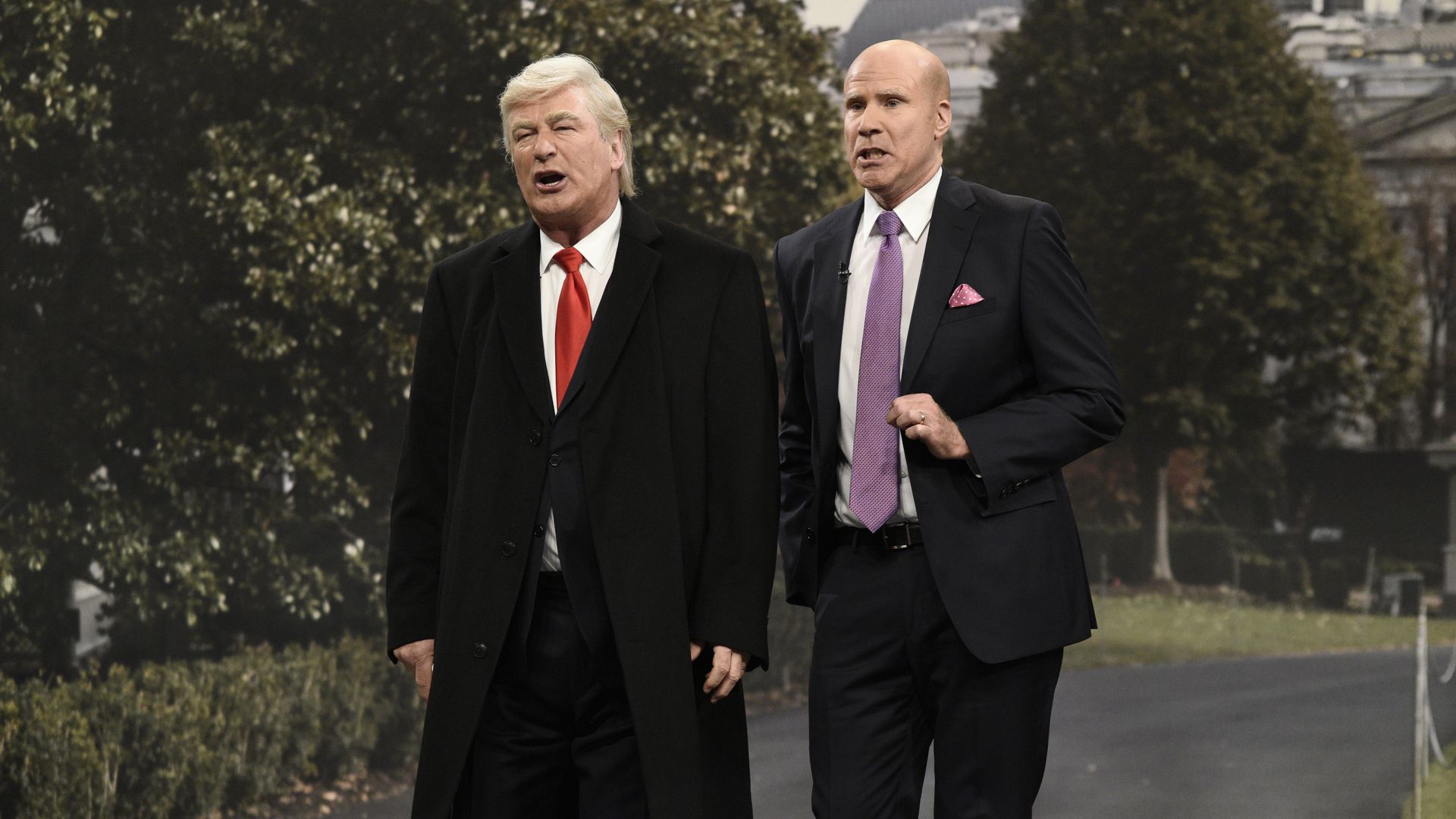 Will Ferrell and Alec Baldwin returned to "Saturday Night Live" to take up the roles of EU Ambassador Gordon Sondland and President Trump in the cold open, which tackled the latest dramatic moments from the impeachment inquiry.
Highlights: In the sketch, Baldwin's Trump denies any quid pro quo took place with Ukraine, saying: "Any quid after that is on them. That's how it works. .. Besides, I don't know this Ambassador Sondland guy. That's fake news."
Enter Ferrell's Sondland, who tells reporters: "Keep the quid pro quo on the low-low, got it. I want to go on the record and say you guys need to lay off my boy. Everybody loves his ass. Ukraine, Russia — They'll do anything for this man. I know. I asked."
After the cold open, "SNL" moved on to perfectly skewer last Wednesday's Democratic presidential debate. Watch out for Woody Harrleson's star turn as former vice president Joe Biden, below.
The big picture: Ferrell was also hosting Saturday's "SNL" show — the fifth time he has done so. It's a feat that puts him in the "Five-Timers Club" alongside fellow stars such as Bill Murray, Tina Fey and Justin Timberlake, per the New York Times.
Go deeper: "SNL" cold open reimagines impeachment hearings as a soap opera
Go deeper