Mayor Pete's twist on college debt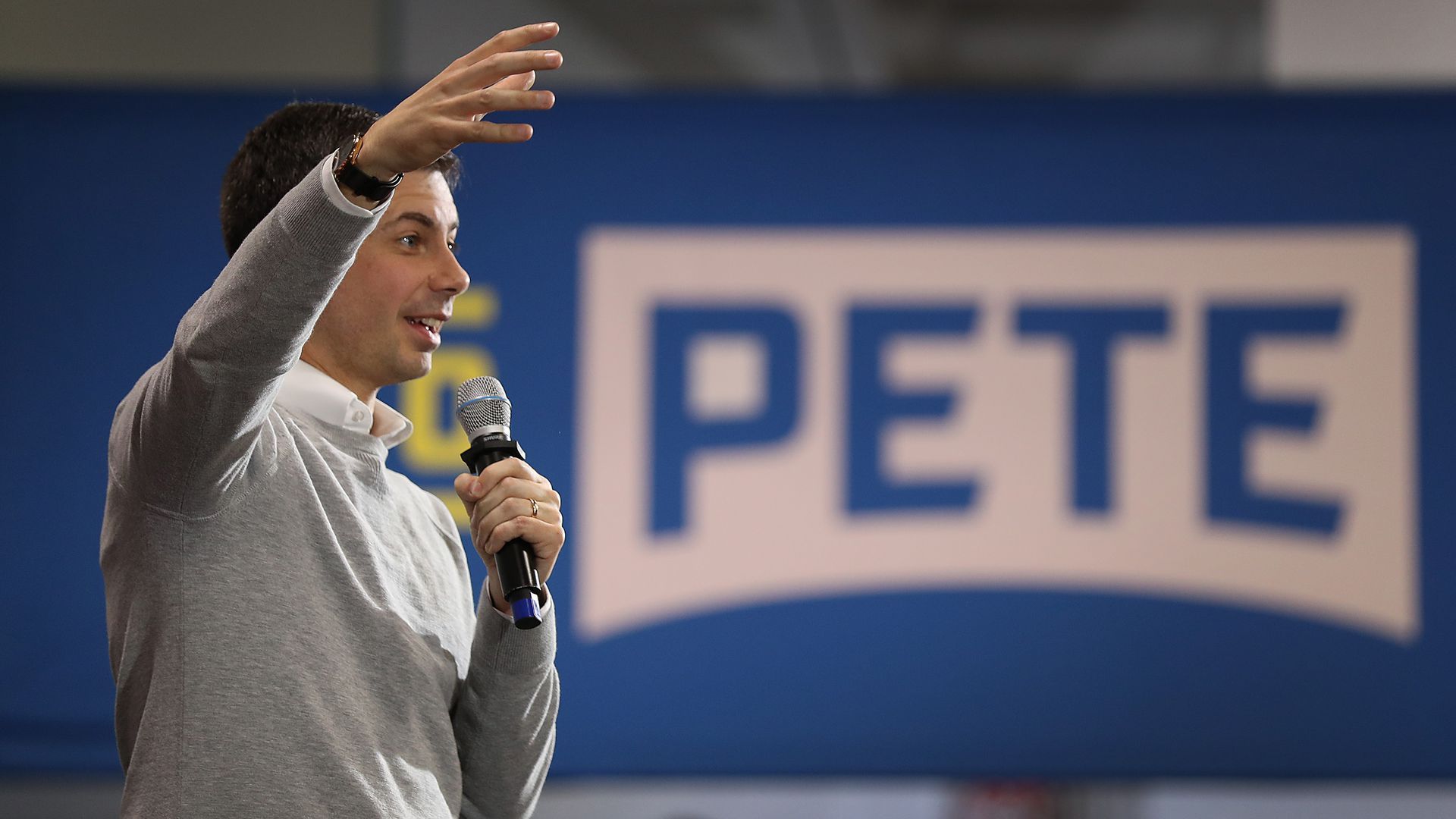 Pete Buttigieg, who recently rocketed to the top of polls in Iowa, released a $500 billion college affordability plan today, which would make public college tuition free for households earning under $100,000 and inject $120 billion into federal Pell Grants.
The big picture: It contrasts with more expansive proposals from Bernie Sanders and Elizabeth Warren, who want to wipe out all college tuition and debt — though nearly every 2020 contender has their own ideas.
Why it matters: College affordability is set to be a key issue in 2020 as the American electorate undergoes a distinct shift — with millennials and Generation Zers making up 37% of eligible voters.
By the numbers: The class of 2018 graduated with a record average of $29,200 in loans for a bachelor's degree, but the issue of college debt affects a wider swath of the country than just current students and recent graduates.
The bottom line: Buttigieg, as a moderate millennial Midwestern mayor, seems uniquely suited to speak to the issue of college affordability, and that opportunity is arriving just as he peaks in the polls.
Go deeper: Buttigieg to face frontrunner scrutiny after surprise Iowa poll
Go deeper