Giuliani pens defiant WSJ op-ed ahead of impeachment hearings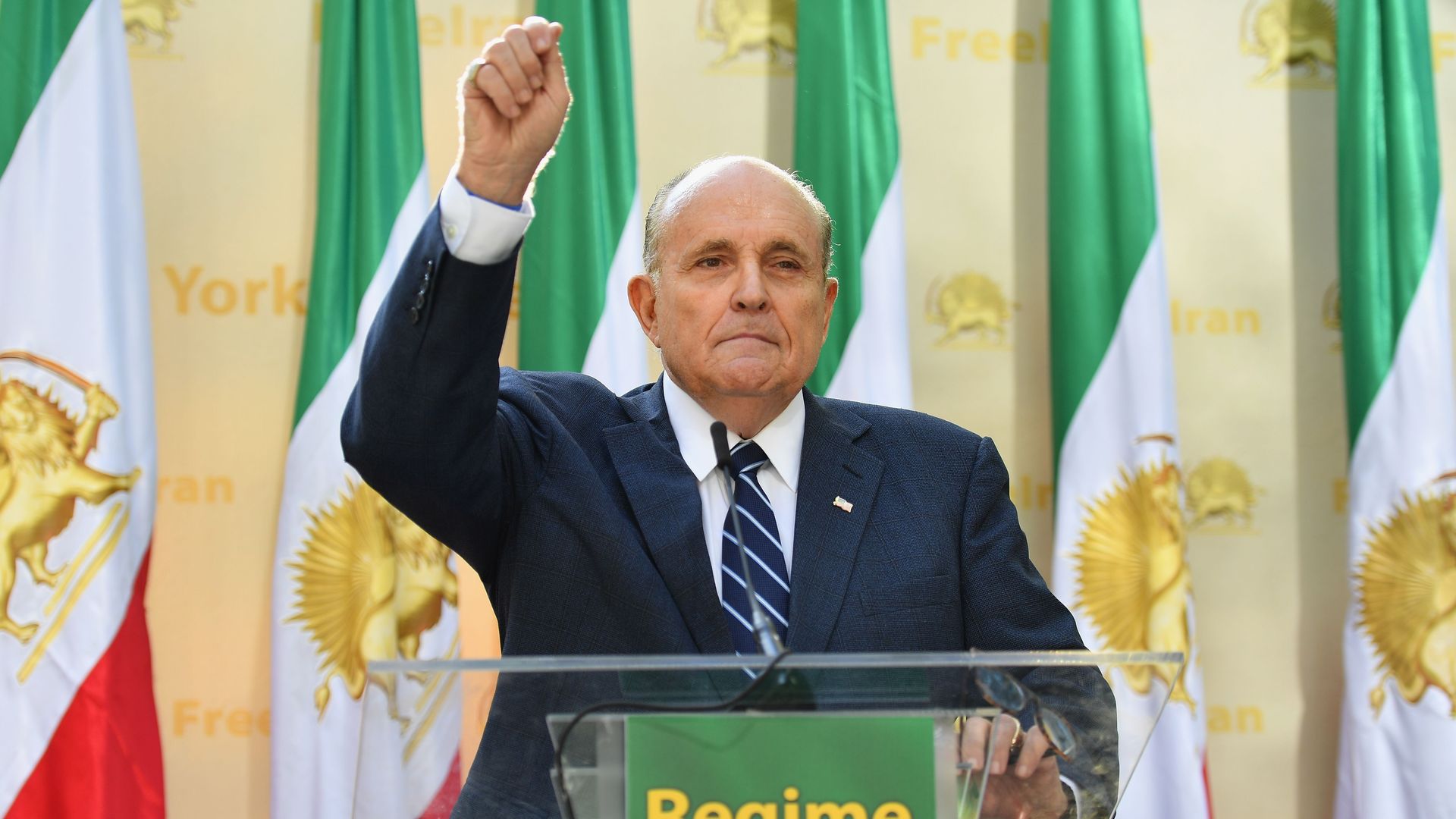 President Trump's personal lawyer Rudy Giuliani penned an op-ed in the Wall Street Journal Tuesday attacking Democrats and defending the Ukraine call ahead of the start of public hearings in the impeachment inquiry — which he labeled "unprecedented, constitutionally questionable."
What he's saying: In the op-ed, Giuliani outlined why he believes Trump's July 25 phone conversation with Ukrainian President Volodymyr Zelensky, which triggered a whistleblower's complaint and Democrats' subsequent inquiry, was "innocent."
"Mr. Trump requested that Ukraine root out corruption; he didn't demand it. His words were cordial, agreeable and free of any element of threat or coercion. Mr. Trump offered nothing in return to Ukraine for cleaning up corruption. If you doubt me, read the transcript. Allegations of Burisma-Biden corruption weren't even a major part of the conversation. The focus was on Ukrainian corruption broadly speaking and out of a five-page transcript Mr. Trump spent only six lines on Joe Biden. ... the left's inability to accept the results of the 2016 election and fear of Mr. Trump's policy agenda have driven the Democrats into a frenzy."
Why it matters: Giuliani is a key figure in Trump-Ukraine inquiry. He's continually campaigned for Ukrainian officials to investigate the president's potential 2020 rival former Vice President Joe Biden and his family and also the origins of the Russia probe.
House impeachment committee members and several witnesses have accused the president of withholding military aid to Ukraine to pressure its government to launch these investigations.
Per Axios' Zachary Basu, it emerged during closed-door testimony that career officials were "disturbed by an irregular foreign policy channel toward Ukraine driven by Giuliani."
What's next: The House impeachment public hearings are scheduled to begin at 10 a.m. on Wednesday and be broadcast live on television.
Go deeper:
Go deeper