All the people Trump says he doesn't know in the Ukraine investigation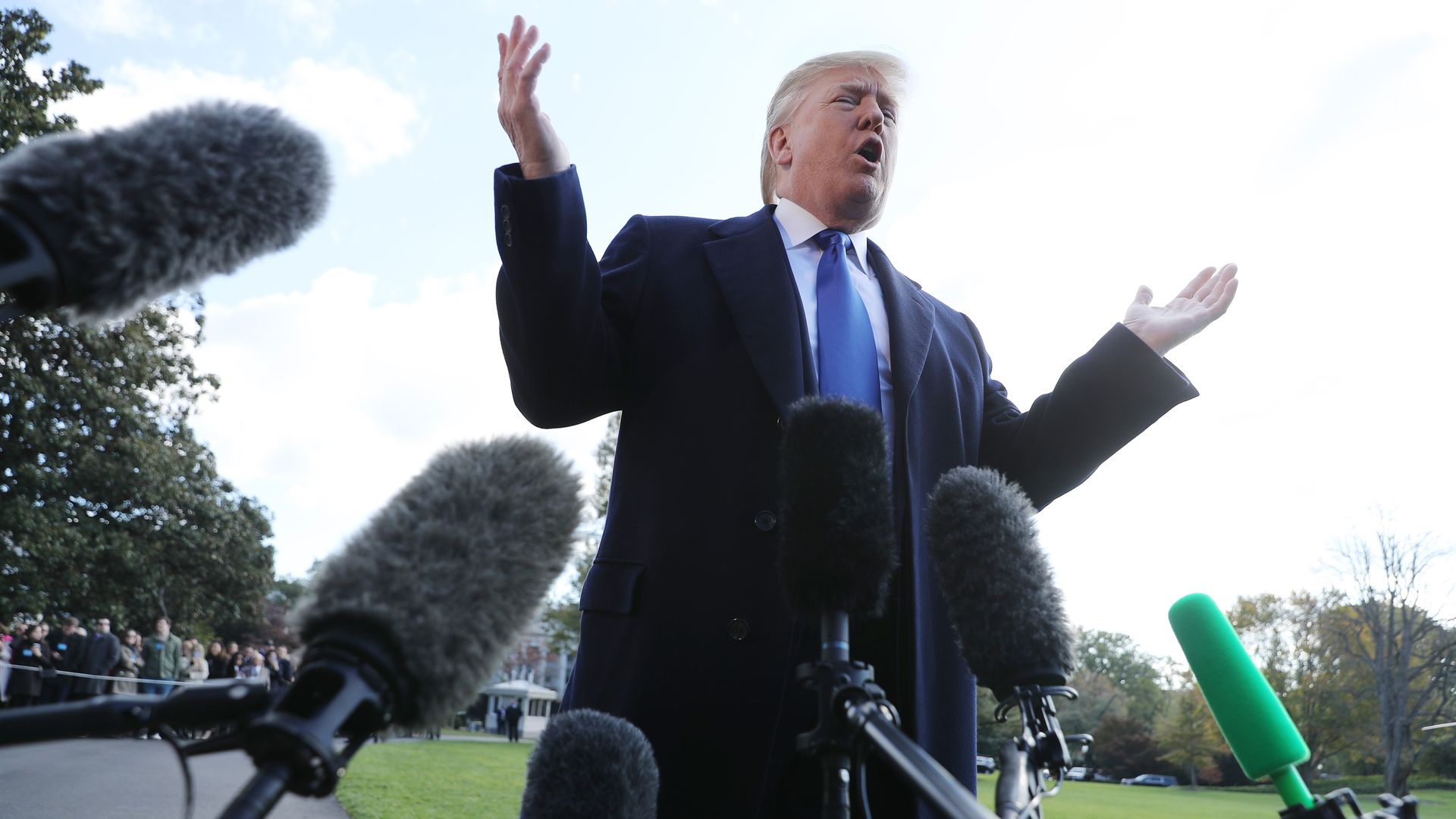 In a tweet Sunday, President Trump attacked Jennifer Williams, an aide to Vice President Mike Pence, for her testimony in a closed-door impeachment hearing, calling her a "Never Trumper" while also claiming he doesn't know who she is.
The big picture: Over the past few weeks, the president has continually claimed that he does not know several of the key people involved in the impeachment inquiry — despite them serving in his own administration.
Lt. Col. Alexander Vindman: On the morning of the impeachment testimony from the National Security Council's top Ukraine expert, Trump said in a tweet, "Why are people that I never even heard of testifying about the [July telephone call between Trump and Ukrainian President Volodymyr Zelensky]."
Former Ukraine Ambassador Marie Yovanovitch: Trump said earlier this week that he "really [doesn't] know her" on the same day the House released its transcript of her testimony.
Bill Taylor, the top U.S. diplomat in Ukraine: Trump said in a tweet last month that he doesn't know Taylor — and called the career diplomat a "Never Trumper."
Lev Parnas and Igor Fruman: Trump told reporters last month that he didn't know the pair, who are business associates of Rudy Giuliani with ties to Ukraine and are facing charges for allegedly funneling foreign money into Republican political campaigns.
EU Ambassador Gordon Sondland: Trump told reporters at the White House that he "hardly [knows]" Sondland, who donated $1 million to Trump's inaugural committee.
Jennifer Williams: Trump tweeted "whoever that is" when referring to Williams, who serves as an adviser to Vice President Mike Pence on Europe and Russia.
Go deeper:
Go deeper