Trump slams Dems in rallying cry for Kentucky governor ahead of race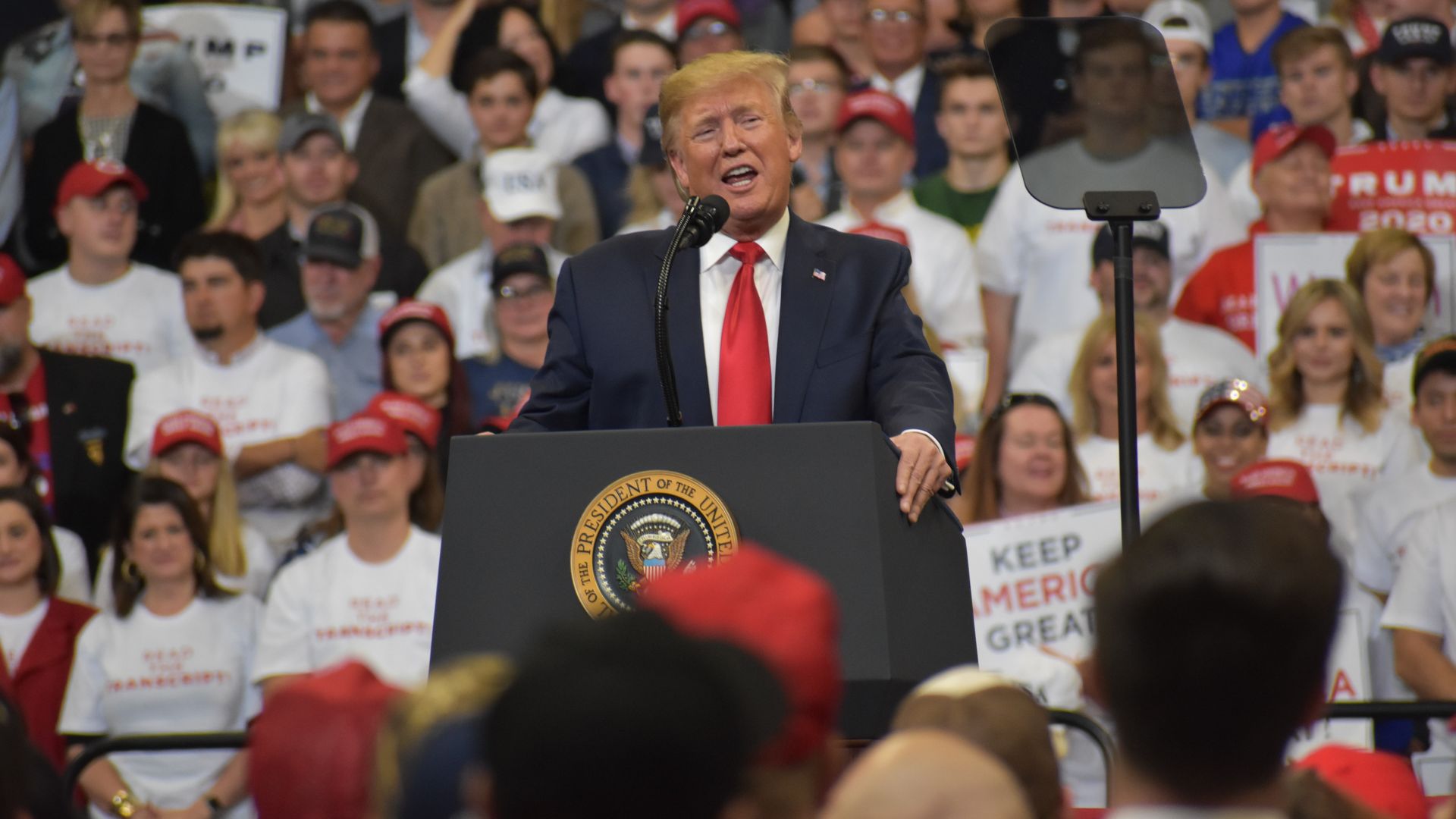 President Trump railed against Democrats' impeachment inquiry and made a last-ditch appeal at his campaign rally in Lexington, Kentucky, Monday night for voters to back Gov. Matt Bevin, who faces a tough re-election fight.
Why it matters: Trump held the rally on the eve of the gubernatorial election, which the New York Times notes the president is "casting as a test of his strength" as he stares down the prospect of a possible impeachment in Washington, D.C.
If you win, they are going to make it like, ho hum. And if you lose, they are going to say Trump suffered the greatest defeat in the history of the world. You can't let that happen to me!"
The big picture: Sen. Rand Paul (R-Ky.) appeared on stage at the rally, demanding news outlets identify the whistleblower who triggered the impeachment inquiry into Trump's July 25 phone call with Ukraine's President Volodymyr Zelensky.
During the rally, Trump also hailed the strong economy and last month's killing of Islamic State leader Abu Bakr al-Baghdadi during a U.S.-led operation in Syria.
"While we are creating jobs and killing terrorists, the radical Democrats are going insane."
Go deeper: Trump wants to interview whistleblower despite federal protections
Go deeper