Top House Democrat calls Trump's "lynching" tweet a "historically ignorant statement"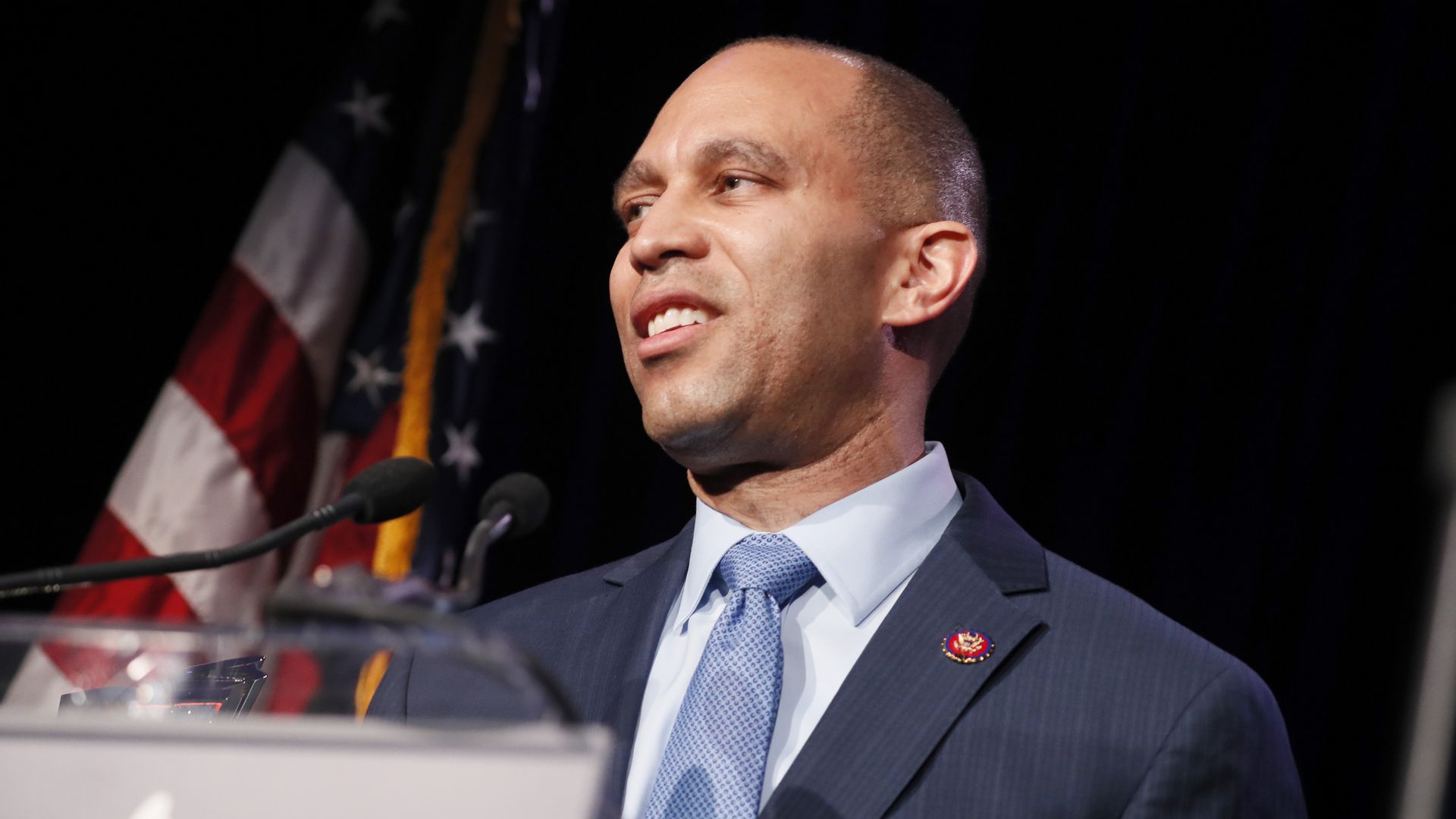 In an interview with Mike Allen for "Axios on HBO," Democratic Caucus Chair Rep. Hakeem Jeffries (D-N.Y.) said President Trump's tweet calling the impeachment inquiry against him a "lynching" was "a historically ignorant statement."
Trump received pushback from both sides of the aisle over calling the constitutionally authorized process of impeachment a "lynching." Lynching is an especially sensitive topic for African Americans, who were the majority of victims.
According to the NAACP, 4,743 lynchings occurred from 1882 to 1968 in the United States. Of those victims, 3,446 of them were black.
What they're saying:
"Thousands of African Americans died in this country as a result of the lynching epidemic for no reason other than the color of their skin. So, yes, when this president compares a constitutionally sanctioned impeachment inquiry to a lynching, that's a historically ignorant statement."
— Jeffries to "Axios on HBO"
Jeffries further defended Democrats' actions against the president, stating: "Our objective from the very beginning has been to find common ground where we can, and we're all committed to trying to do it in a way that is unifying, that brings America together, that is serious."
Go deeper:
Go deeper