Hong Kong frees murder suspect who triggered massive protests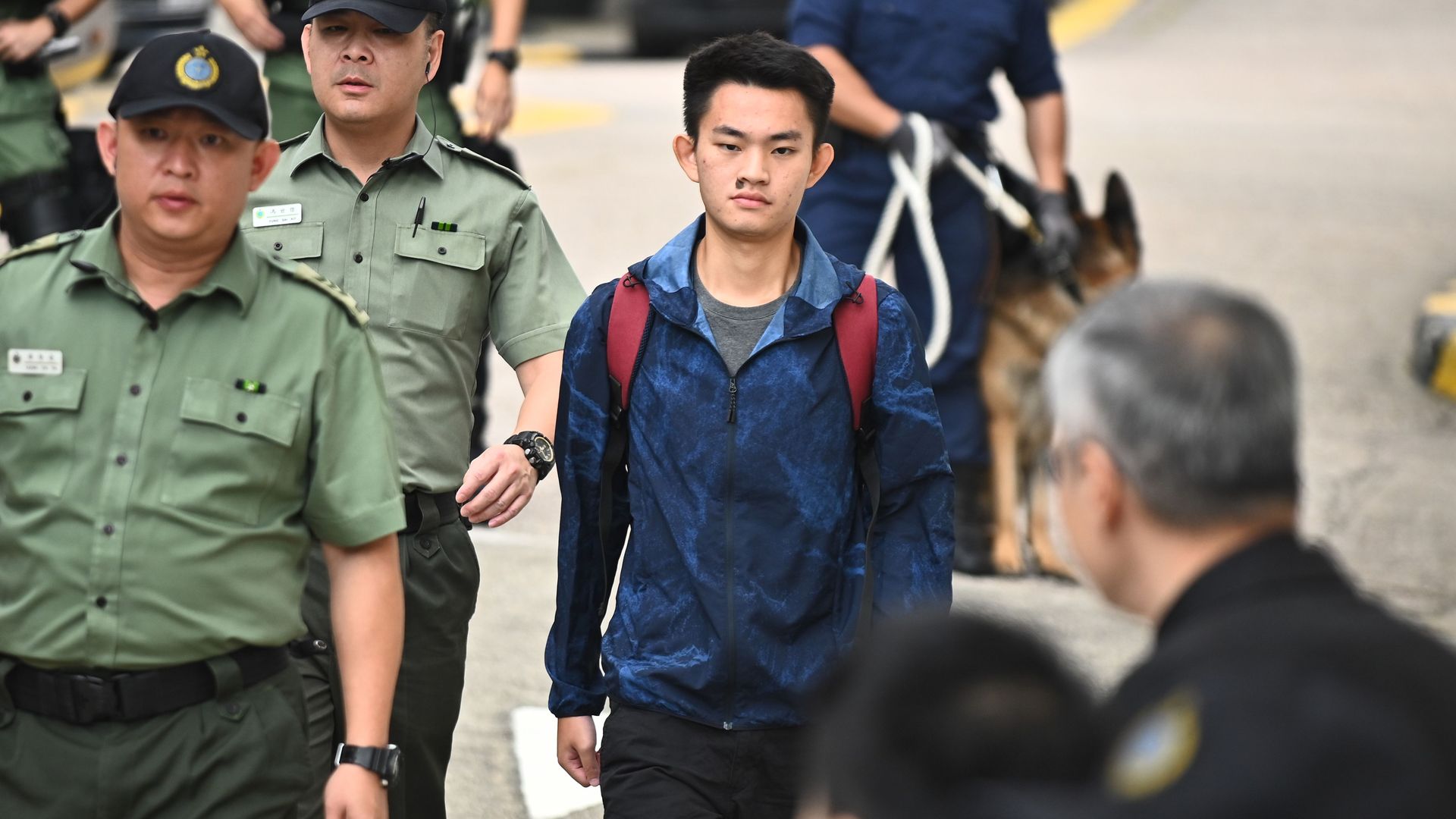 Murder suspect Chan Tong-kai, whose case prompted Hong Kong's government to introduce a bill that would've exposed Hong Kongers to extradition to mainland China, was released from prison Wednesday, the BBC reports. He was released as officials were preparing to formally withdraw the controversial bill, per AP.
Why it matters: The bill triggered months of massive demonstrations in the Chinese territory that morphed into a wider pro-democracy protest movement that's become embroiled in U.S. politics. Congress has raised China's ire by pressing ahead with a bill supporting the Hong Kong protesters, and the NBA has become involved in a standoff with Chinese officials over the movement.
The big picture: Hong Kongers worry that the high degree of autonomy they've enjoyed since the former British colony was returned to China in 1997 is under threat from a potential crackdown by Chinese authorities, the extradition bill being one example.
Under the extradition bill, Hong Kong could've sent criminal suspects to places where it has no extradition agreement, "including mainland China, Taiwan and Macau," per the BBC.
Chan admitted to Hong Kong authorities after returning to the city that he killed his pregnant girlfriend in Taiwan in 2018, but they were unable to prosecute or extradite him because of the absence of an agreement between the territory and Taiwan, per the New York Times.
The 20-year-old served 18 months in a Hong Kong prison for money laundering, the South China Morning Post reports.

Go deeper:
Go deeper