Trey Gowdy agrees to serve as outside counsel for Trump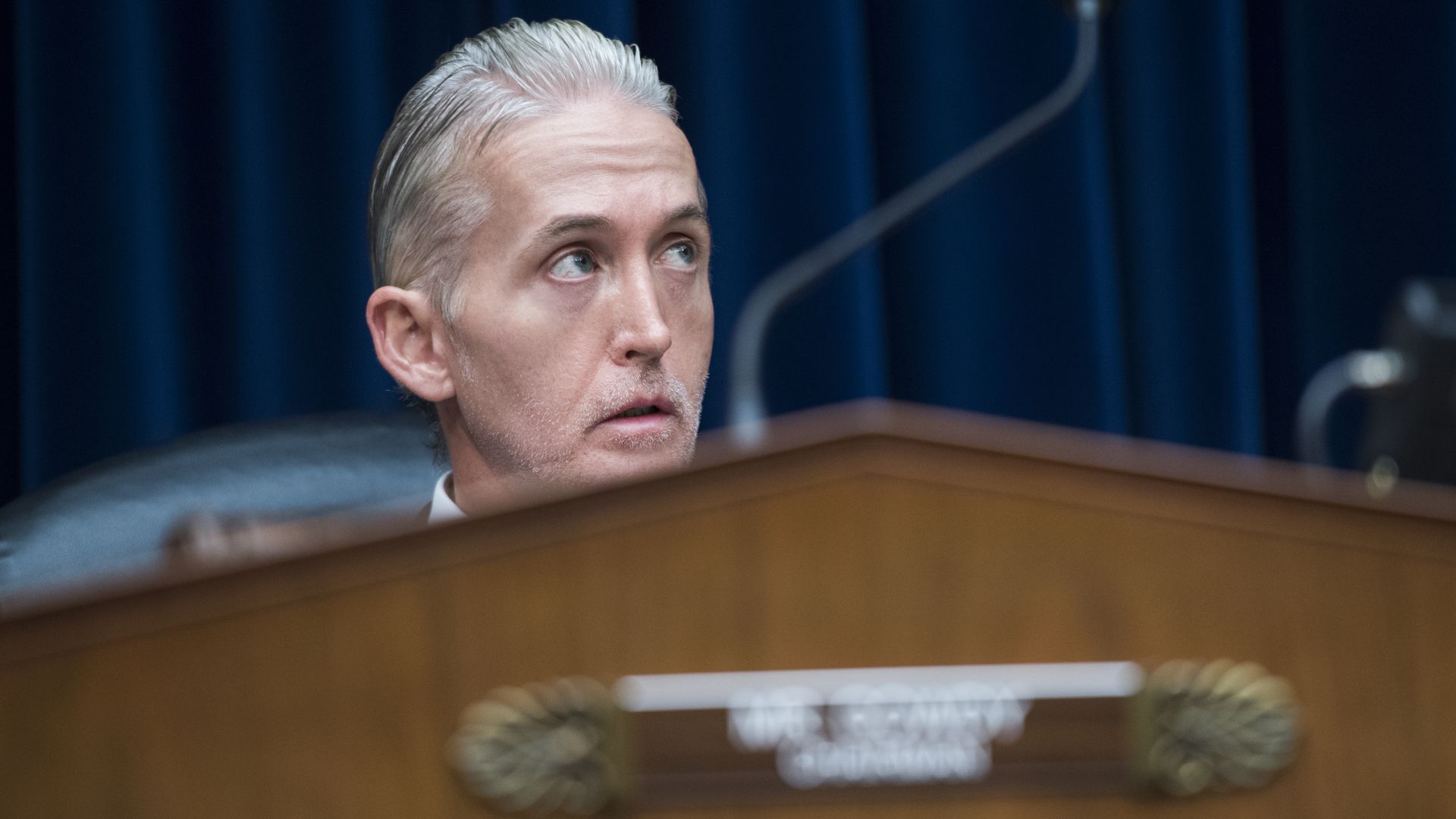 President Trump has asked former South Carolina Rep. Trey Gowdy to assist him with legal advice from outside the White House and Gowdy has agreed, though details are yet to be finalized, according to people familiar with the situation.
Where it stands: As the president faces an impeachment inquiry, Gowdy can offer Trump another opinion on where legal theory meets political reality, a person familiar told Axios' Margaret Talev, adding that his Benghazi experience is seen as an asset. Gowdy is expected to advise the White House behind the scenes and appear on TV to advocate on behalf of the president.
The state of play: Now that Trump faces an official impeachment inquiry, the White House has formalized its strategy to ignore lawmakers' demands until Speaker Nancy Pelosi holds a full House vote formally approving an impeachment inquiry.
For nearly a month, the White House has refused to comply with House investigations into whether Trump jeopardized national security by allegedly pressing Ukraine to interfere in the 2020 presidential election.
Subpoenas: The White House, EU ambassador Gordon Sondland — named in the whistleblower report — the Defense Department, the White House Office of Management and Budget, Trump lawyer Rudy Giuliani, and Secretary of State Mike Pompeo have all been subpoenaed since Pelosi announced an impeachment inquiry on Sept. 24.
Go deeper ... Trump-Ukraine scandal: The key players, dates and documents
Go deeper