DOJ asks judge to temporarily block NY Trump tax returns subpoena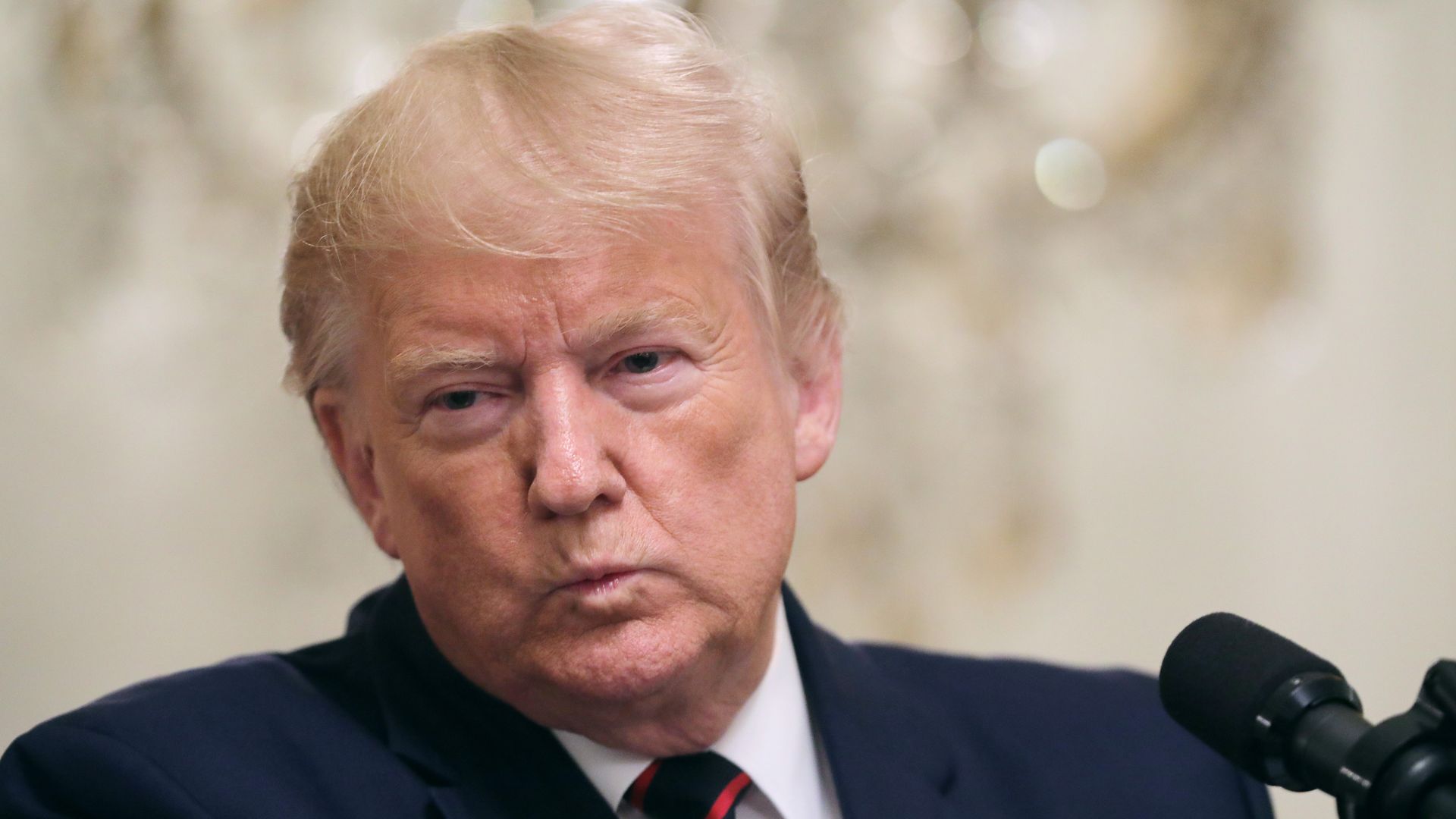 The Justice Department asked a federal judge Wednesday to temporarily block a subpoena from New York prosecutors seeking to obtain 8 years of President Trump's personal and corporate tax returns from his longtime accounting firm, Mazars USA.
Details: In a filing, obtained by Talking Points Memo, Justice Department special counsel Joshua Gardner argues such action would raise several "significant constitutional issues that potentially implicate important interests of the United States" and should be decided in a federal, not state, court.
Context: Manhattan District Attorney Cyrus Vance's office had subpoenaed the tax returns for its investigation into hush money payments made to Stormy Daniels during the 2016 election. Trump filed a lawsuit last month seeking to prevent the action.
The big picture: The Justice Department said in June that it supported the Treasury Department's decision not to release Trump's tax returns to Congress. The New York case is among several Trump lawsuits designed to block the release of his tax returns.
On Tuesday, a judge in California temporarily blocked a new state law requiring presidential candidates to release their tax returns in order to appear on primary ballots after Trump filed a lawsuit against the measure in August. State officials say they will appeal the ruling.
In July, Trump filed a lawsuit against House Democrats and the state of New York over a law that would permit tax officials to turn over his state tax returns.
In May, a federal judge in Manhattan declined a request by Trump, his family and his company to block Deutsche Bank from complying with a congressional subpoena for his financial records.
Read the court filing:
Go deeper:
Editor's note: This article has been updated with new details throughout.
Go deeper