House chairmen suggest Pompeo conflict of interest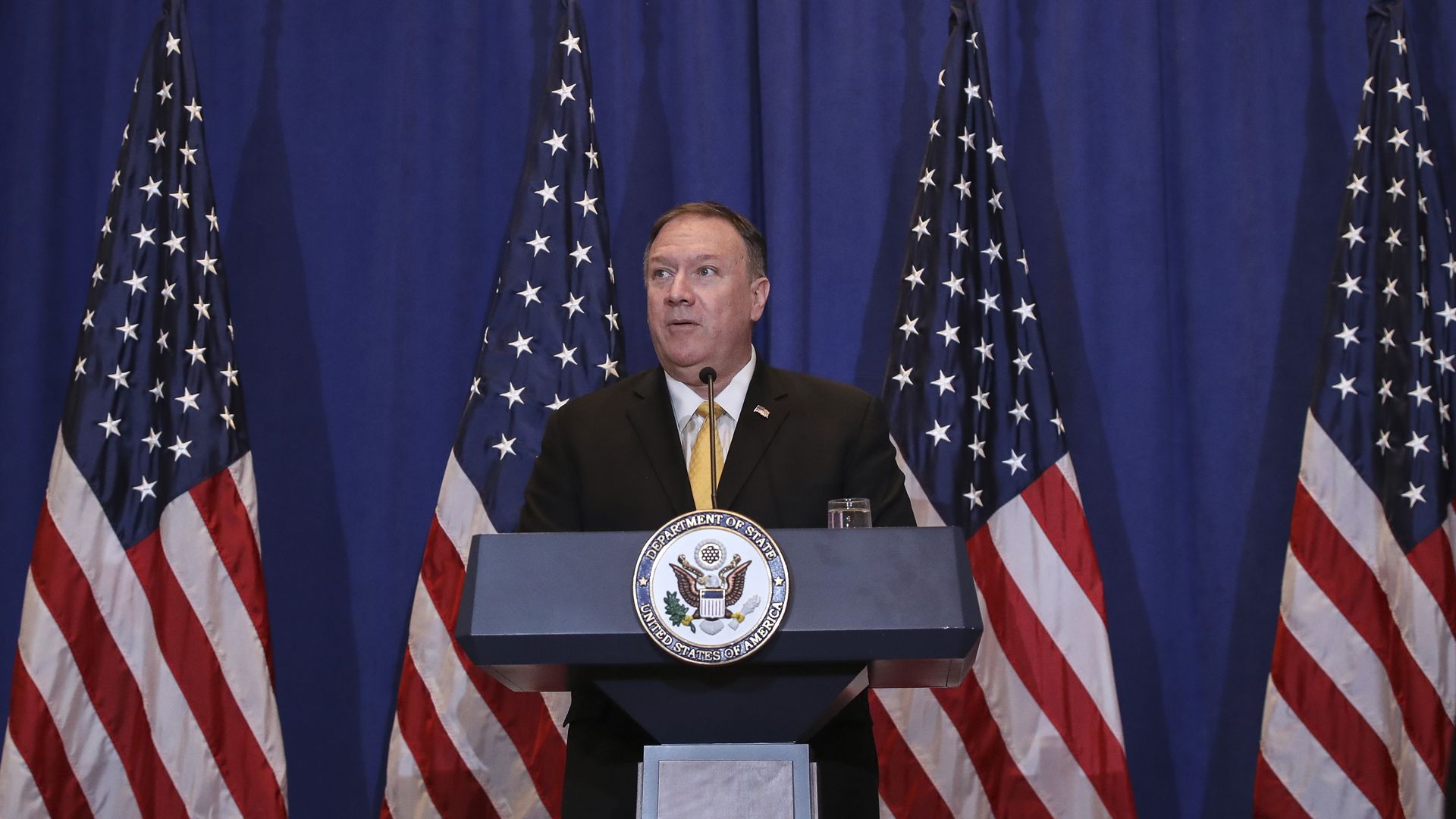 The chairs of the House Foreign Affairs, Intelligence and Oversight committees said in a letter Tuesday that Secretary of State Mike Pompeo "appears to have an obvious conflict of interest" over President Trump's impeachment inquiry. And they warn that Pompeo may be in violation of the law if he tries to prevent staff from testifying.
Why it matters: The letter to Deputy Secretary of State John Sullivan is the latest escalation in a war of words between Pompeo and these House committees probing the Trump administration's alleged efforts to pressure Ukraine to investigate 2020 candidate Joe Biden.
Pompeo sent a letter to the House Foreign Affairs Committee earlier Tuesday accusing Democrats of "an attempt to intimidate, bully, and treat improperly" officials from the State Department who've been asked to cooperate in the investigation.
The secretary of state has been subpoenaed to release to the committees documents related to the Ukraine probe, and he's expected to face increased scrutiny following reports that he was present during President Trump's phone call to his Ukrainian counterpart that triggered the whistleblower complaint.
The State Department inspector general has requested to meet Wednesday with several Senate and House committees on the issue.
Read the letter to to Deputy Secretary of State John Sullivan:
Go deeper:
Editor's note: This article has been updated with new details throughout.
Go deeper