Andrew Yang's campaign says it raised $10 million in Q3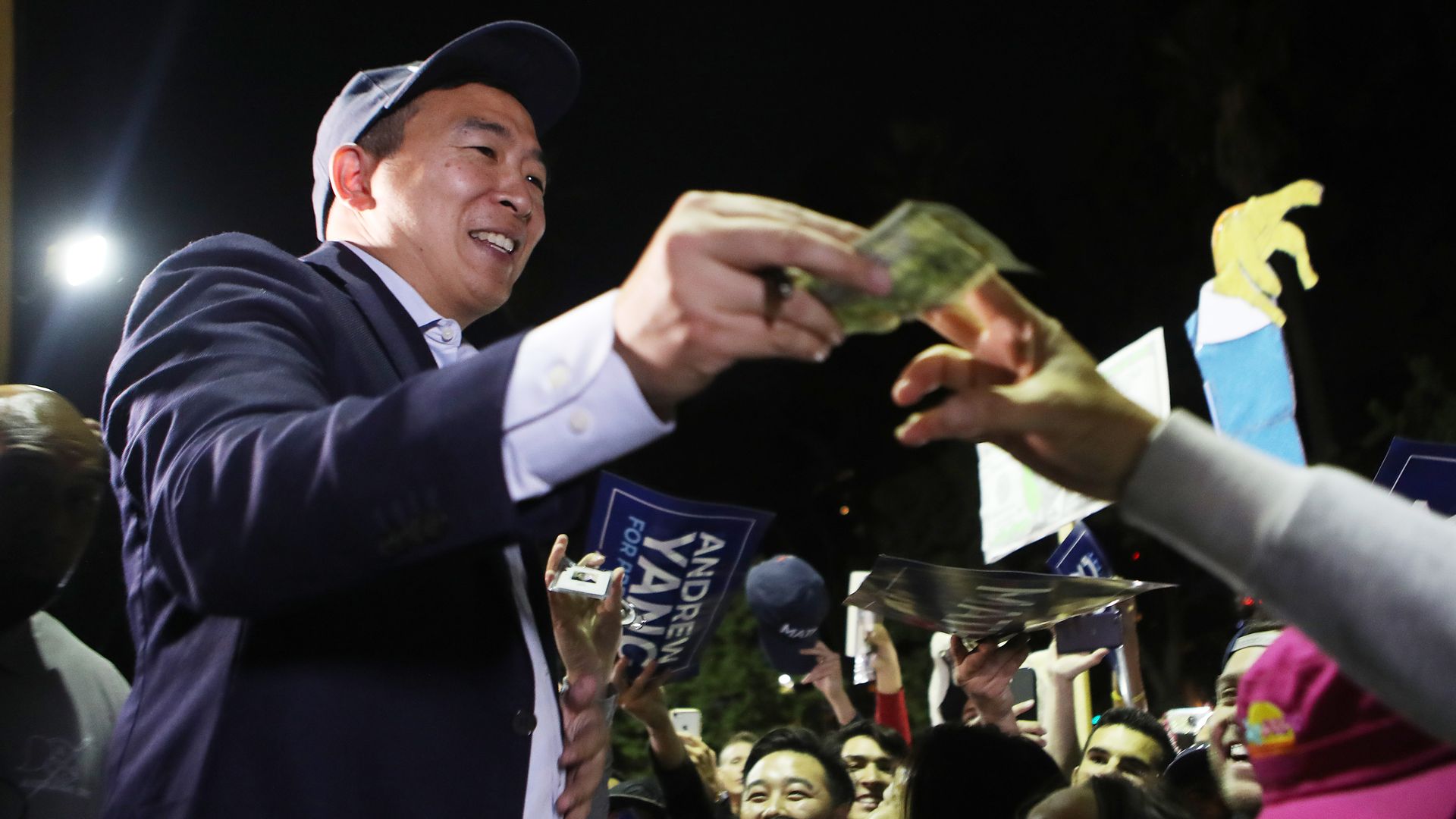 2020 candidate Andrew Yang's campaign says it raised $10 million in 2019's third quarter, according to Politico.
Why it matters: Yang's Q3 report is more than triple the $2.8 million he raised in the second quarter — a push powered by some strong debate performances that elevated his national profile.
The state of play: Yang outpaced Sen. Cory Booker's $6 million and came close to Sen. Kamala Harris' $11.6 million.
But Yang's Q3 performance is still far outside the top tier of fundraisers in the Democratic field. So far, Pete Buttigieg has reported a Q3 haul of $19.1 million, topped only by Sen. Bernie Sanders' $25.3 million.
By the numbers: Yang's campaign said nearly 300,000 people have donated — almost double the threshold required to qualify for the November debate.
Context: Yang's campaign told Politico that it received $1 million in the 72 hours after the September debate in which he announced that he was giving away $120,000 to 10 families over a year to promote his signature campaign proposal: universal basic income, branded by Yang as the "freedom dividend."
Go deeper: Andrew Yang gets media cold shoulder
Go deeper