Juul ends support for San Francisco vaping ballot initiative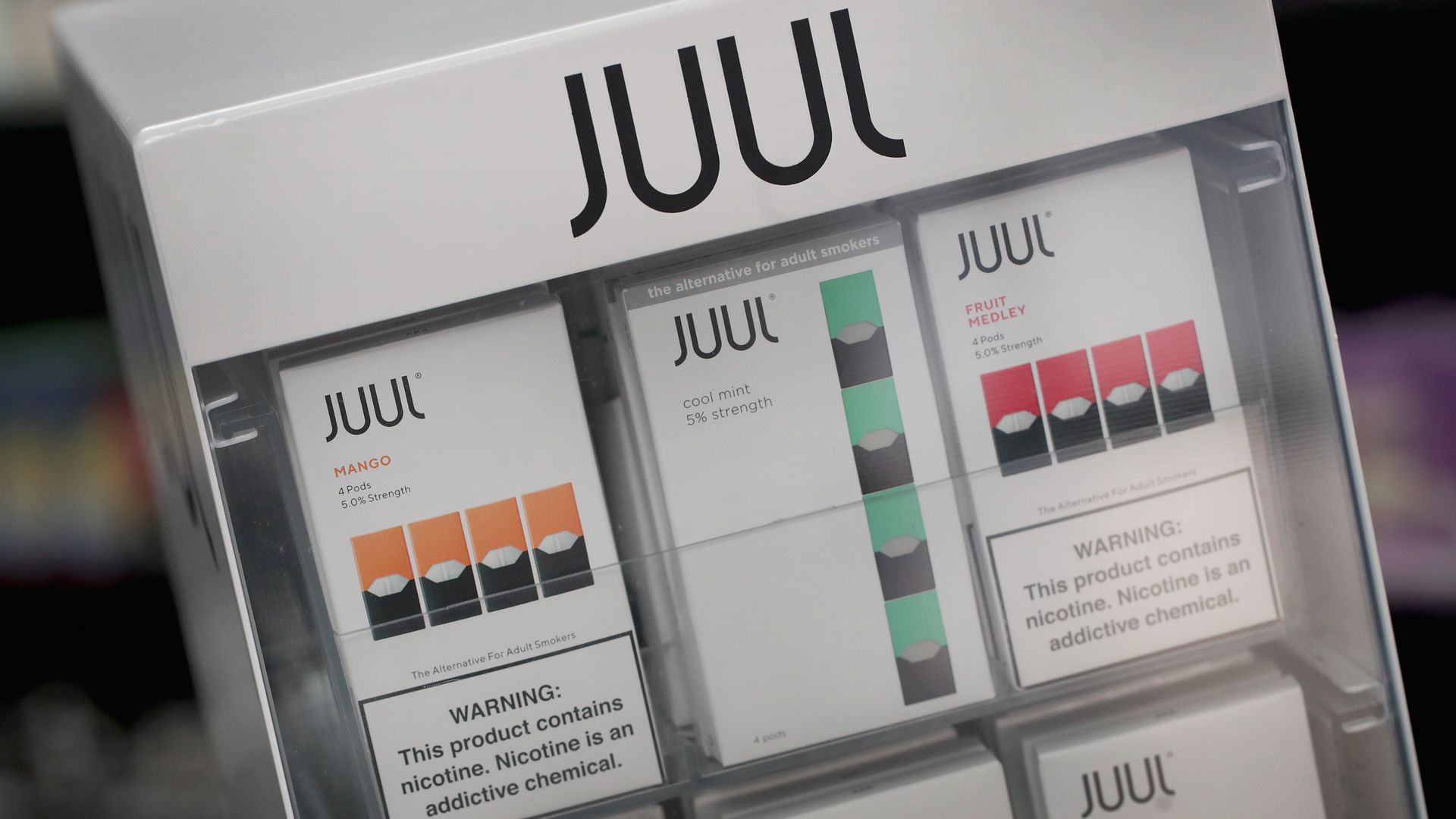 Juul, the nation's largest producer of e-cigarettes, said Monday that it is ending its support for Proposition C, a ballot measure in San Francisco that would overturn an anti-vaping law in the city, per the AP.
Why it matters: Because Juul was virtually the only financial backer of the measure, its decision effectively killed the proposition's campaign after spending nearly $19 million to fund it.
The proposition will still remain on the November ballot.
What they're saying: "I am committed to seeing that JUUL engages productively with all stakeholders, including regulators, policymakers and our customers," new Juul CEO K.C. Crosthwaite said in a statement.
"This decision does not change the fact that as a San Francisco-founded and headquartered company we remain committed to the city."
Go deeper: Massachusetts governor calls for harshest anti-vaping ban in U.S.
Go deeper