Trump heads to UN General Assembly against backdrop of global crises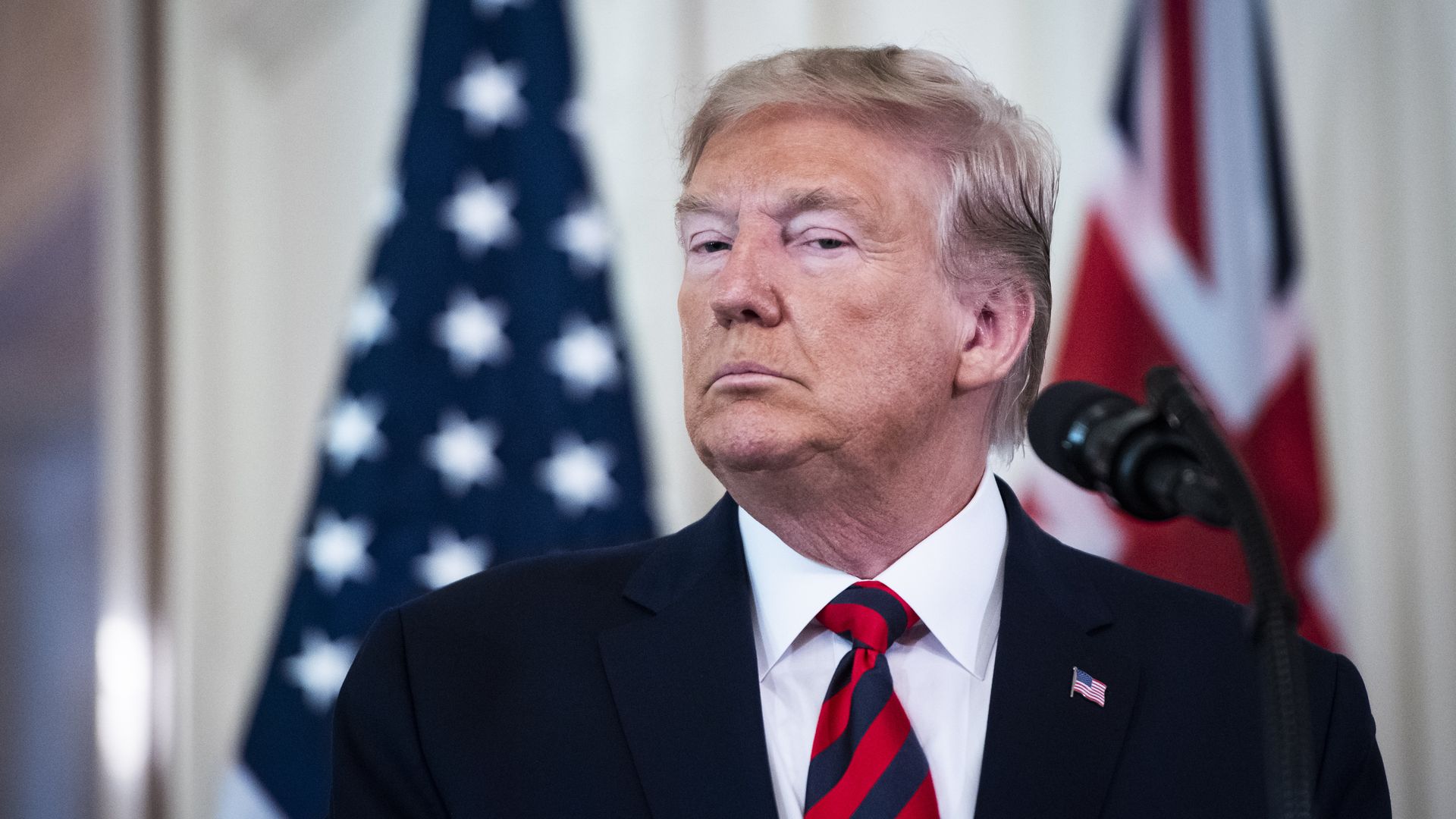 President Trump will join 192 other world leaders at the UN General Assembly in New York City this week for 5 days of speeches and hundreds of meetings — all coming against the backdrop of a string of international crises.
Why it matters: From the China trade war to growing tensions with Iran, the president is facing down multiple global hotspots and a number of unresolved foreign policy deals as he heads to the world's most prominent diplomatic stage. The self-described "dealmaker" has thus far failed to de-escalate tensions with Iran, North Korea, China, the Taliban, and Israel and Palestine.
Where it stands
Israel and Palestine: The administration's long-awaited peace plan for Israel and Palestine was scheduled to be revealed after the Israeli elections. However, with the failure of Israeli Prime Minister Benjamin Netanyahu to secure a majority, the future of the peace plan is now in doubt. Since Trump came to office in 2017, the White House has had nearly no contact with Benny Gantz, the opposition leader who may form the next Israeli government.
Go deeper: Axios' special report on the greatest global threats we face
Go deeper