California wildfires result in $11 billion settlement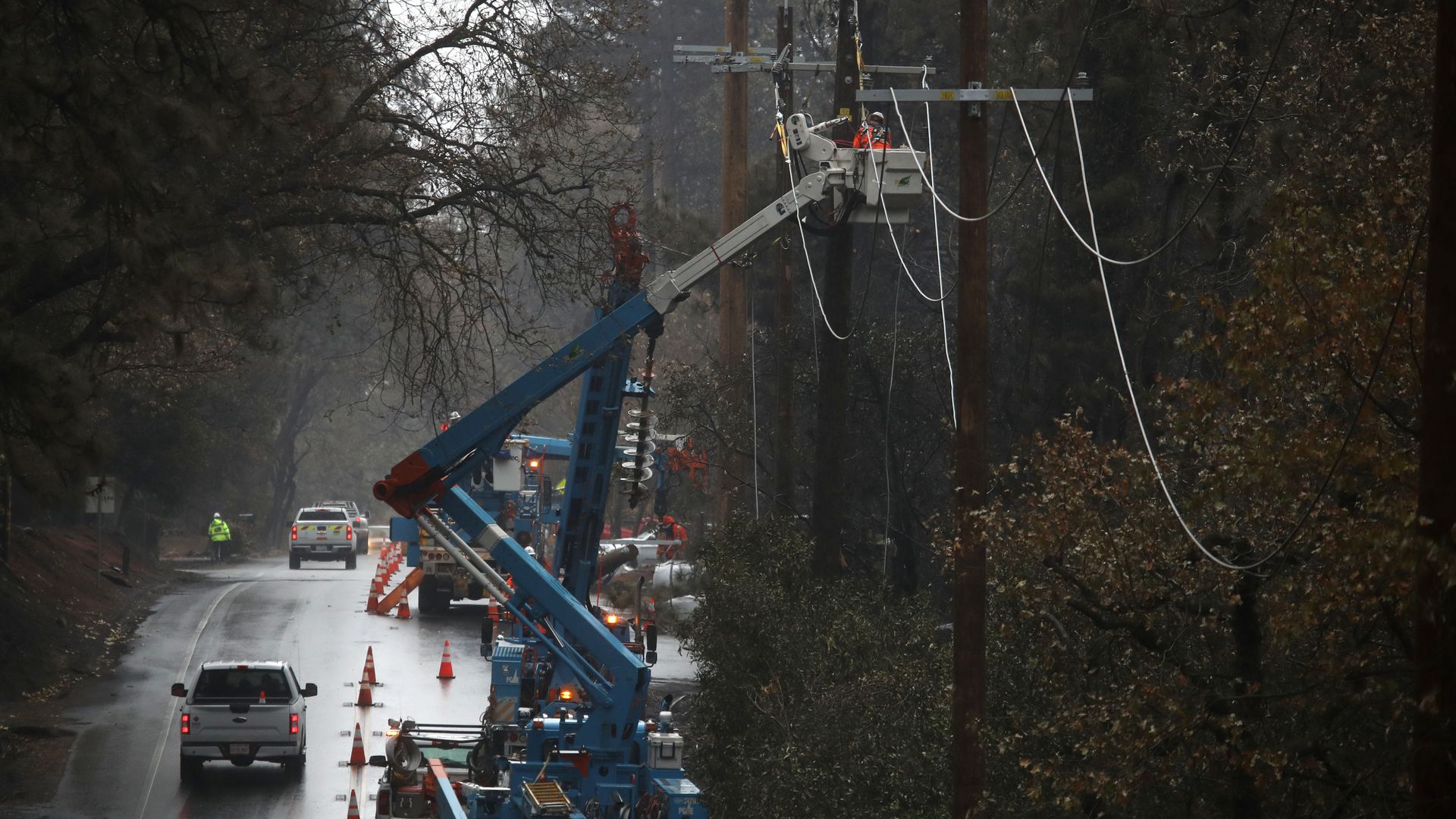 California utility company PG&E announced Friday it has reached an $11 billion settlement with a group of insurers for its role in deadly 2018 wildfires.
Why it matters: PG&E faired well considering insurers were initially seeking $20 billion to pay for the cost of claims, says the Financial Times. The current settlement will cover 85% of claims.
What they're saying:
Ad Hoc Subrogation Group said in a statement they "hope that this compromise will pave the way for a plan of reorganisation that allows PG&E to fairly compensate all victims and emerge from Chapter 11 by the June 2020 legislative deadline," per Financial Times.
A lawyer representing the victims described PG&E's plan to cap payments at $8.4 billion as "totally unacceptable," reports Reuters.
Go deeper: California wildfire is the most destructive in state history
Go deeper