Sanders fires back at Trump over Jewish "disloyalty" remarks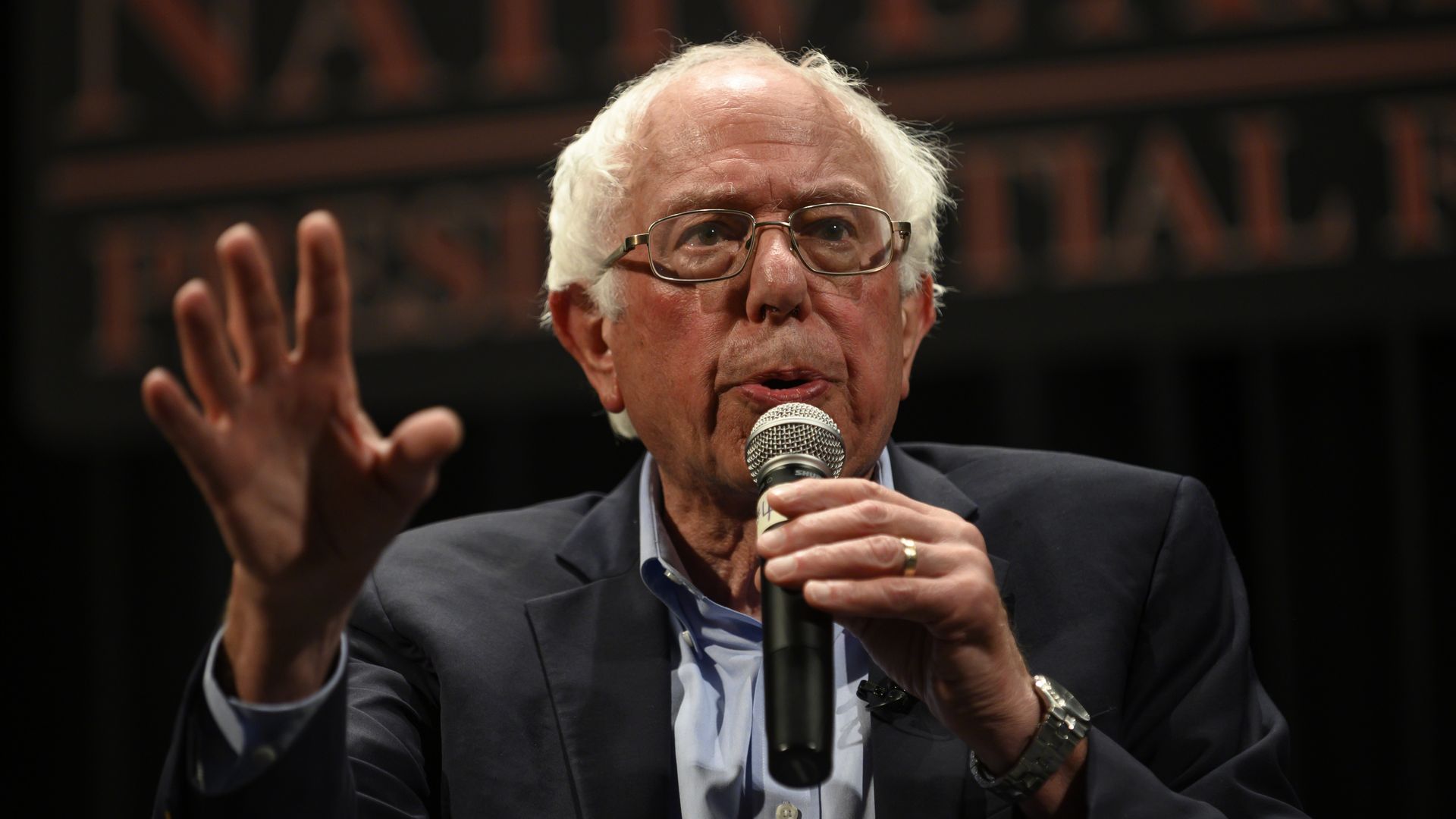 Democratic presidential candidate Sen. Bernie Sanders (I-Vt.) responded to President Trump questioning the loyalty of Jewish Americans who support the Democratic Party by tweeting Tuesday that he's a "proud Jewish person" with no concerns about voting Democrat.
I intend to vote for a Jewish man to become the next president of the United States."
— Sanders tweet
Why it matters: As CNN notes, the presidential candidate has increasingly referred to his family's experience of the Holocaust this year, as he frames a broader argument that Trump's rhetoric is stoking white supremacy in the U.S. And he's spoken of his father's experience as a Polish immigrant in America, as Trump moves to restrict immigration.
That's in contrast to his 2016 campaign, when Sanders became the first Jewish candidate to win a major-party presidential primary but rarely spoke about his background, per the progressive, secular outlet Jewish Currents.
Go deeper: Bernie Sanders: Everything you need to know about the 2020 candidate
Go deeper