Trump's shrinking health care legacy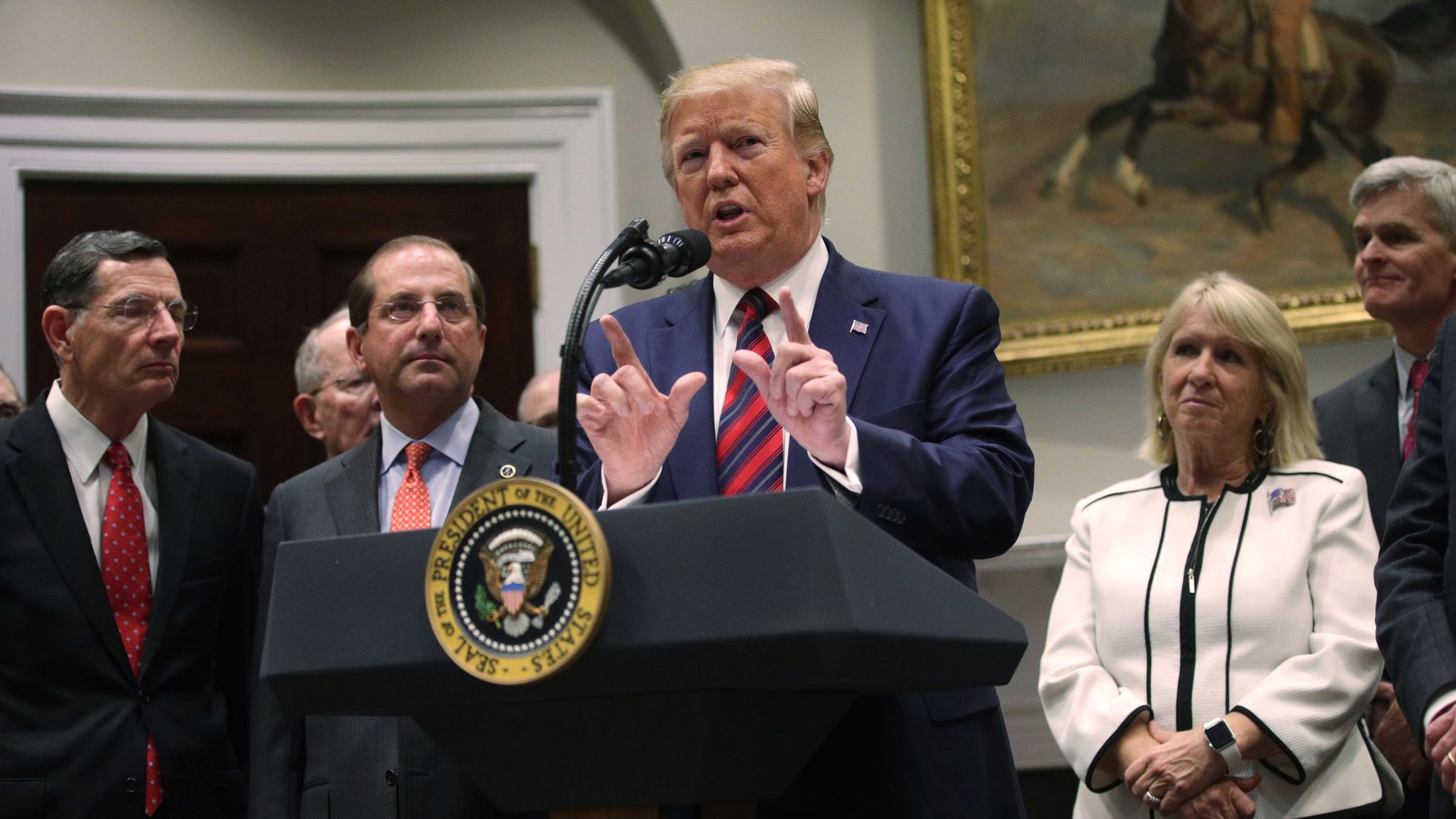 President Trump came into office in 2017 with big ambitions on health care. But he'll end this term with a lot less to show.
The big picture: If Trump ends up being a one-term president — and that's not a prediction, just 1 of the 2 possibilities in 2020 — his health care legacy would be pretty modest.
Where it stands:
On the Affordable Care Act front, both Barack Obama and Trump changed the rules dictating how long consumers can keep short-term insurance plans; another Democrat could probably change them again. Actions like promoting ACA enrollment would be easy to resume.
Yes, but: Price transparency could become an exception — a real and lasting legacy, even from a one-term administration.
What we're watching: All of this also helps explain why the White House is so eager to strike a legislative deal on drug prices. Legislation is generally more durable than executive actions, and on health care, the administration needs something that can last.
Go deeper