Trump taunts Beto O'Rourke ahead of El Paso visit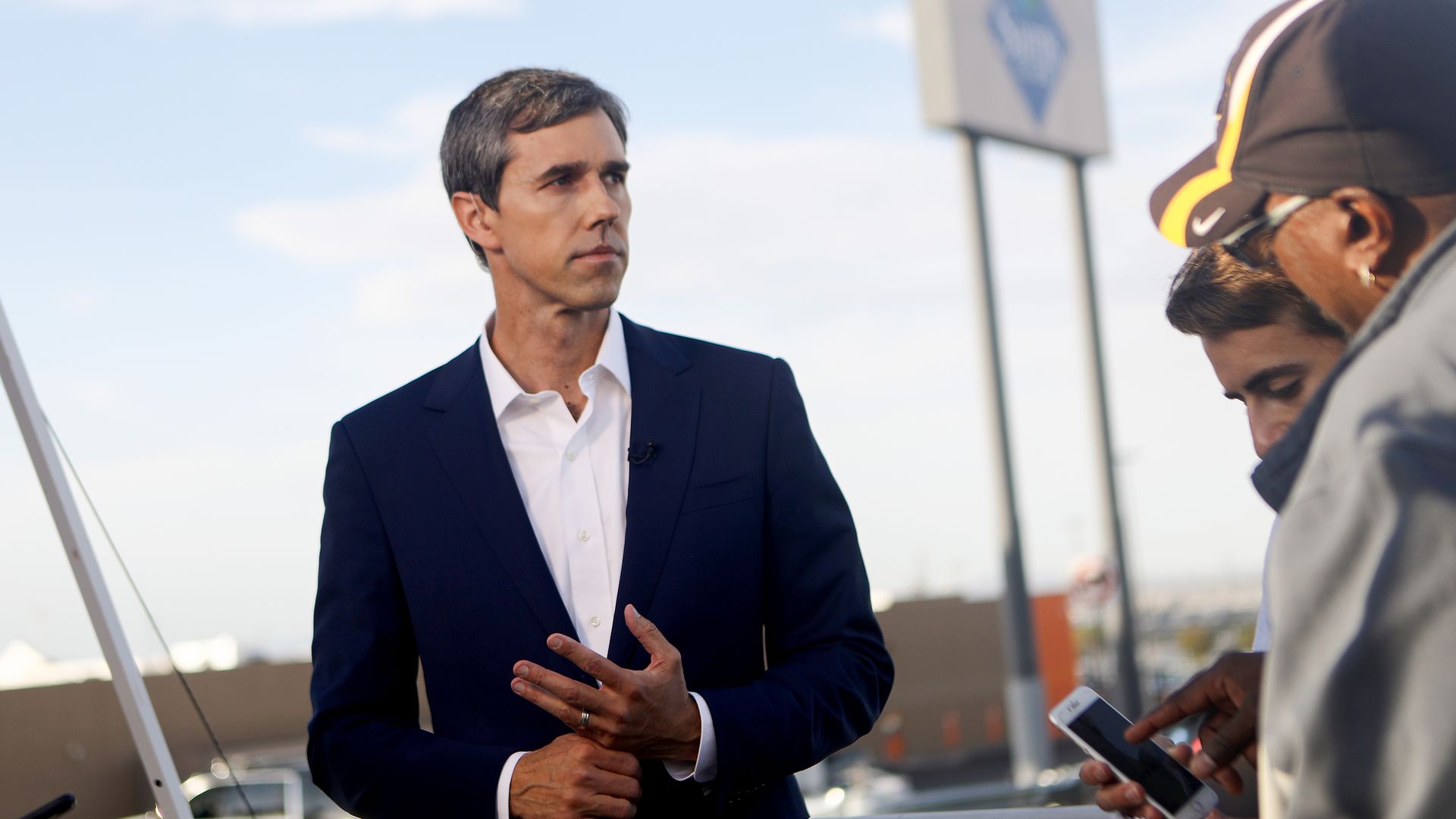 President Trump mocked Democratic presidential candidate Beto O'Rourke's Hispanic nickname in a late-night tweet ahead of his visit to the former congressman's hometown of El Paso Wednesday to honor victims of the city's mass shooting.
Why it matters: ABC News notes that Trump's Twitter attack is in direct opposition to the conciliatory tone he struck when he condemned racism following Saturday's massacre, saying "Now is the time to set destructive partisanship aside." O'Rourke has said Trump is a "white nationalist" who encourages racism and violence in the U.S.
Context: A racist post attributed to the suspected El Paso gunman referencing a "Hispanic invasion" was posted online before the shooting.
Analysis shows Trump has run approximately 2,200 Facebook ads warning of an "invasion" at the southern border. The writer said the views expressed predated Trump's presidency.
The big picture: Per ABC, O'Rourke, whose ancestors settled in El Paso, is of Irish heritage and his birth name is Robert. But his parents gave him the Spanish nickname of "Beto" when he was a child.
What's next: O'Rourke tweeted earlier Tuesday that he plans to attend a counter event hosted by progressive and pro-immigrant groups when Trump visits El Paso Wednesday, which promises to honor the massacre victims and "confront President Trump and white supremacy, and demand responsible gun control."
Rep. Veronica Escobar (D-Texas) will also attend the counter event. Escobar tweeted earlier she had declined a White House invitation to join Trump after being told the president was too busy to speak with her on the phone ahead of his visit.
Go deeper:
Go deeper