Beto O'Rourke criticizes media for questions on Trump after El Paso shooting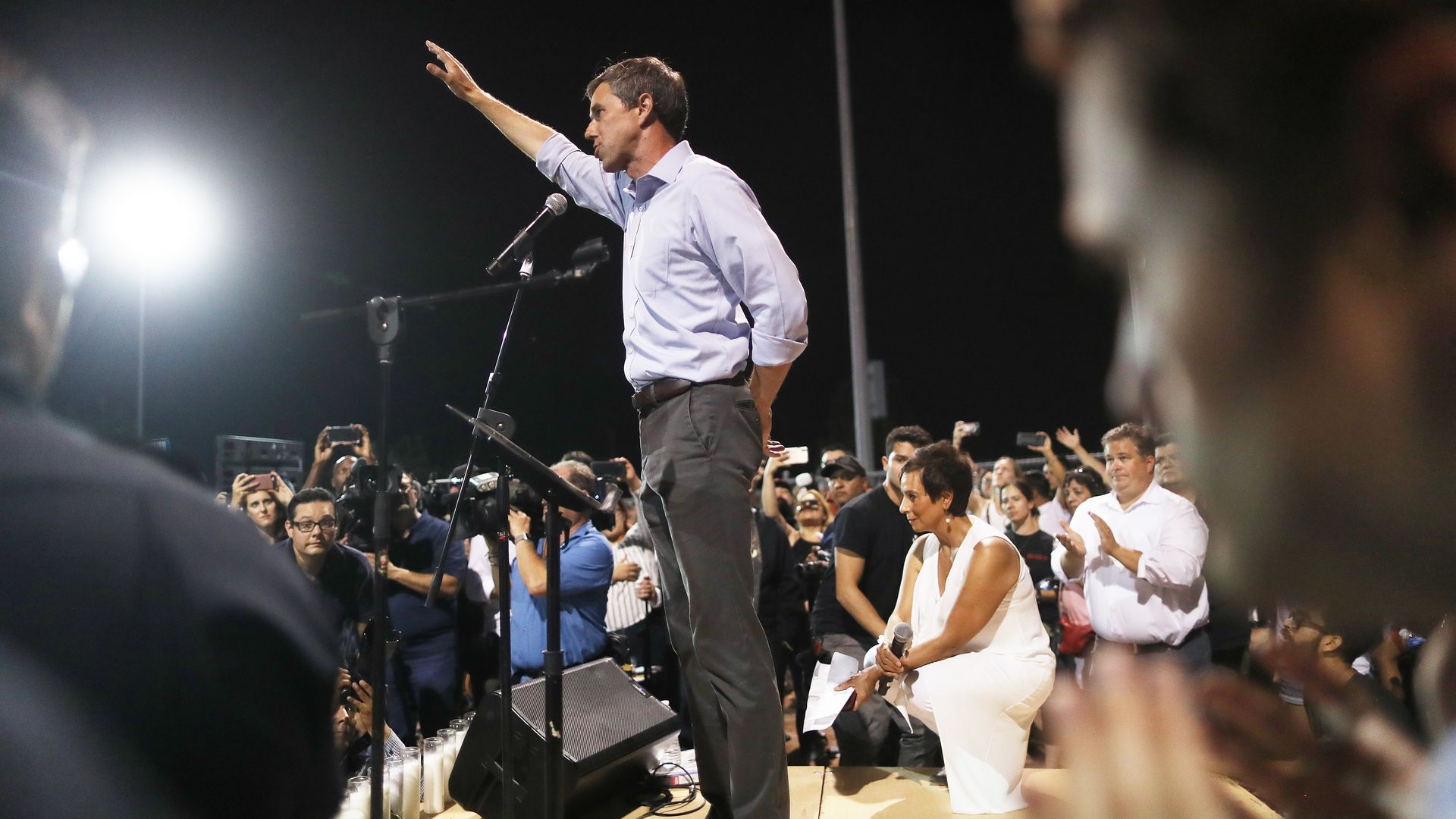 Democratic presidential candidate Beto O'Rourke criticized the media's treatment of President Trump after a CNN reporter asked if there's anything Trump can do to make things better following 2 mass shootings over the weekend.
"What do you think? You know the s--- he's been saying. He's been calling Mexican immigrants rapists and criminals. I don't know, like, members of the press, what the f---? ... I mean, connect the dots about what he's been doing in this country."
The big picture: After a mass shooting in O'Rourke's hometown of El Paso, Texas, on Saturday and another in Dayton, Ohio, early Sunday, the former congressman and other 2020 candidates have labeled Trump a racist while condemning the president for his divisive rhetoric.
The El Paso shooter allegedly posted an anti-immigrant manifesto online hours before opening fire at a Walmart.
On Sunday, O'Rourke told CNN that Trump is a "white nationalist" who is encouraging more racism and violence in the U.S.
Go deeper