Louisiana police officers fired after suggesting AOC should be shot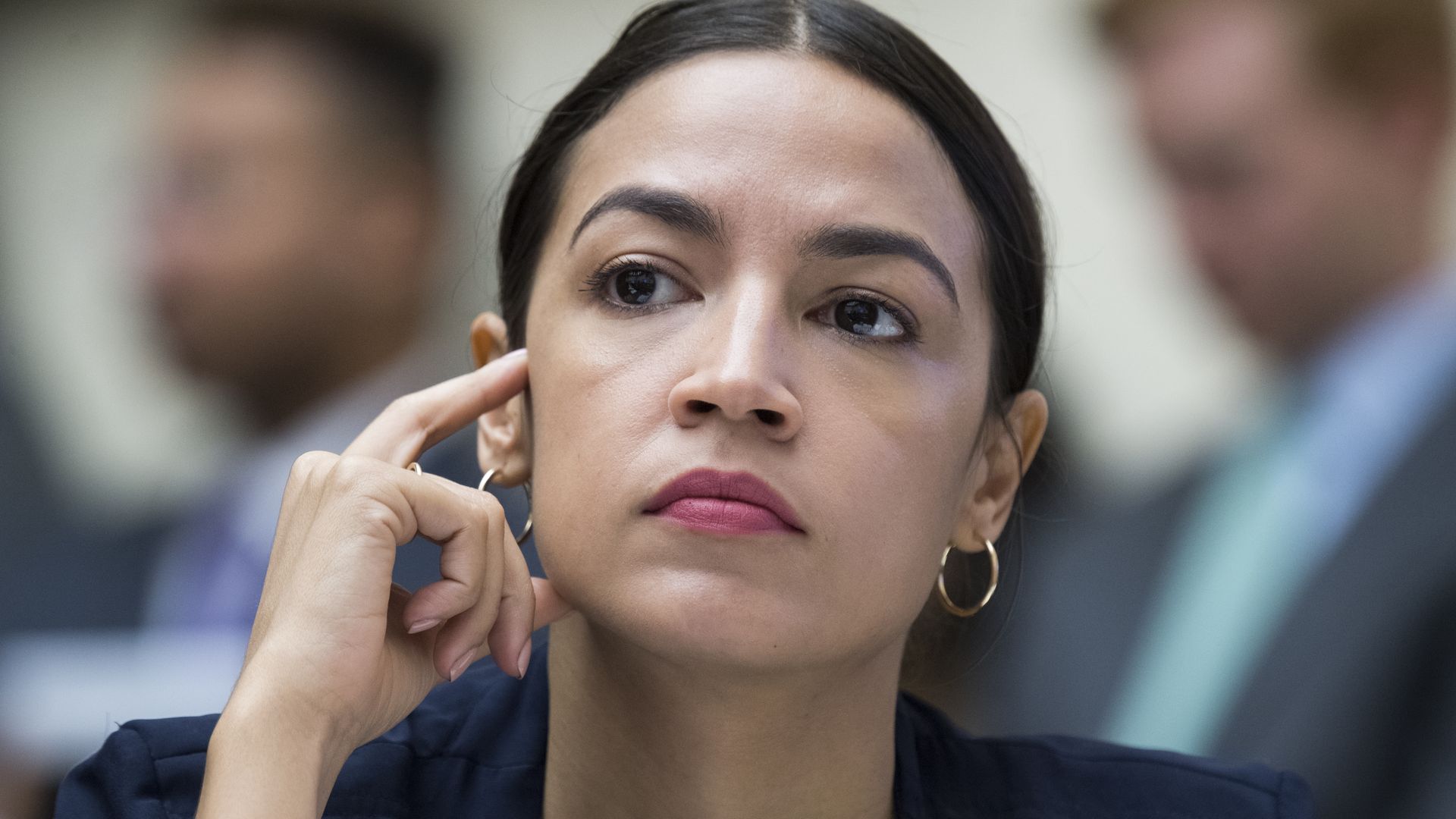 A Louisiana police officer who suggested on Facebook that Rep. Alexandra Ocasio-Cortez (D-N.Y.) should be shot was fired from his job, along with a second officer who liked his post.
The big picture: Nola.com first reported that Gretna City Police Department officer Charles Rispoli wrote in a post Thursday that linked to a fake story on the freshman lawmaker, "This vile idiot needs a round.... And I don't mean the kind she used to serve." The outlet obtained a screenshot before it was deleted.
What they're saying: Gretna City Police Department chief Arthur Lawson told a news conference filmed by WWLTV that Rispoli and Angelo Varisco, who "liked" the post, had been fired following an internal investigation.
"This incident we feel has been an embarrassment to our department. These officers acted in a manner which was unprofessional, alluding to a violent act to be conducted a sitting U.S. congresswoman."
— Gretna City Police Department chief Arthur Lawson
Why it matters: The incident came days after President Trump drew criticism even from some Republicans for tweeting that Ocasio-Cortez and 3 other Democratic congresswomen of color should "go back" and fix the "crime infested places from which they came," despite the fact 3 of the 4 are U.S.-born and all are American citizens.
Ocasio-Cortez publicly addressed the Louisiana police issue for the first time in a tweet on Monday saying, "This is Trump's goal when he uses targeted language & threatens elected officials who don't agree w/ his political agenda."
"It's authoritarian behavior. The President is sowing violence. He's creating an environment where people can get hurt & he claims plausible deniability."
Go deeper:
Go deeper