Republican backlash builds after Trump's racist tweets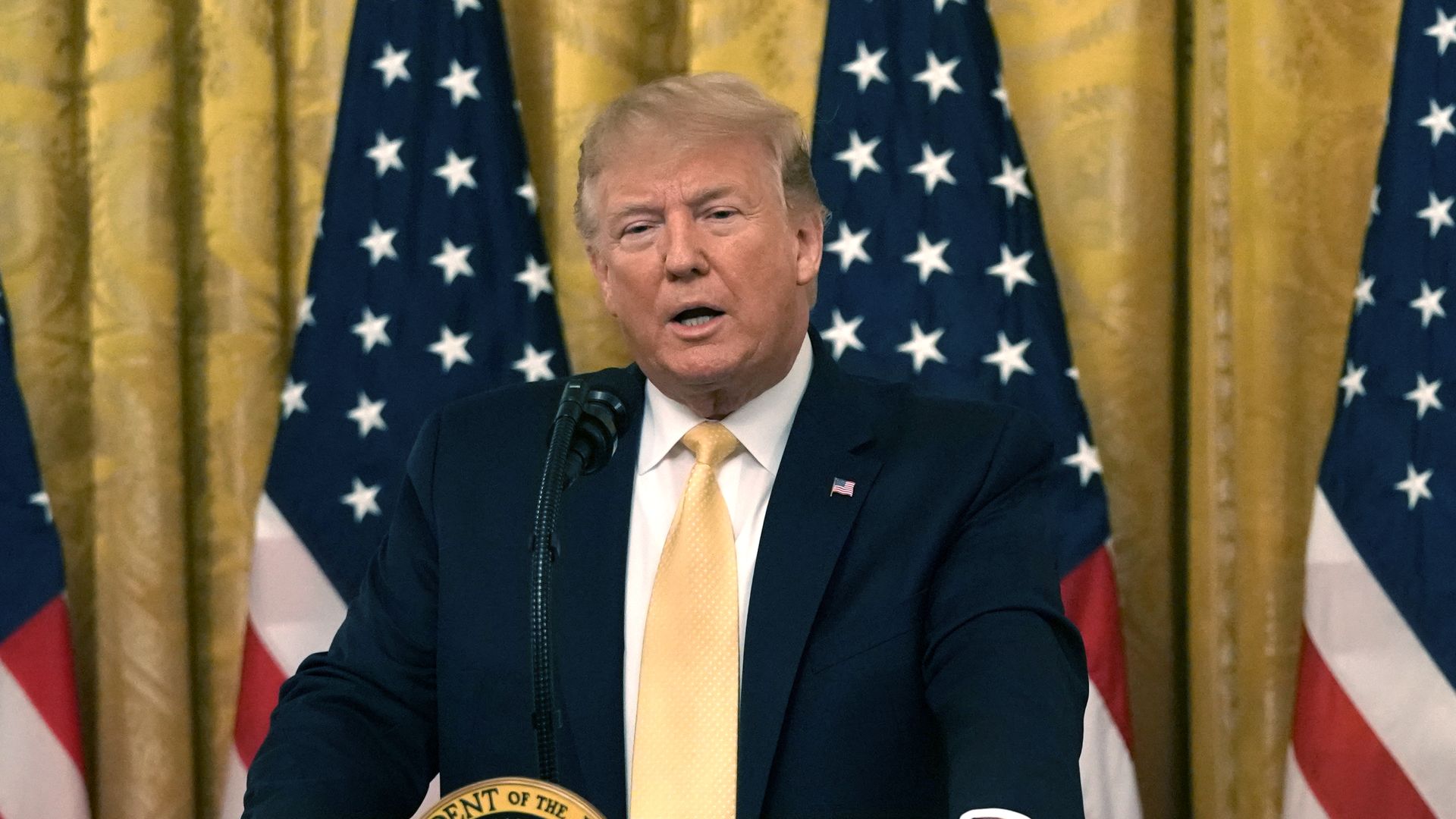 President Trump's racist tweets over the weekend attacking Democratic congresswomen of color have drawn some pushback from his Republican colleagues.
What they're saying: Republicans have come out to condemn the president's comments — with Michigan Rep. Fred Upton saying that he was "appalled" and found the president's rhetoric "flat out wrong and uncalled for."
Ohio Sen. Rob Portman told CNN, "That's not something I would say, and I think it's divisive, unnecessary and wrong."
New York Rep. Peter King's spokesperson told CNN, "The tweets were inappropriate and wrong."
The other side: Trump defended his comments on Monday by stating that he didn't specifically name anyone in his tweets. Four progressive Democratic congresswomen of color — Alexandria Ocasio-Cortez, Rashida Tlaib, Ilhan Omar and Ayanna Pressley — have made recent headlines for clashing with House Speaker Nancy Pelosi.
Trump subsequently singled out Omar for a series of critiques, including falsely claiming she'd praised al-Qaeda.
"If somebody has a problem with our country, if somebody doesn't want to be in our country, they should leave." Trump wrote.
Republican leadership has also taken a stand on the matter:
House Minority Leader Kevin McCarthy said in a press conference Tuesday that he does not believe Trump's tweets were racist. "I think the president clarified that," he added.
Senate Majority Leader Mitch McConnell said, "The president is not a racist" at a press conference Tuesday. He added that politicians "from the president to the speaker to the freshmen members of the House" should recall Justice Antonin Scalia's message to attack ideas and not people.
The big picture: Three of the four congresswomen Trump targeted are American-born, with Omar the only naturalized U.S. citizen. Pelosi has announced the drafting of a House resolution condemning Trump's tweets.
Go deeper: A tough time to be a Trump supporter
Go deeper