Biden apologizes for remarks about segregationist senators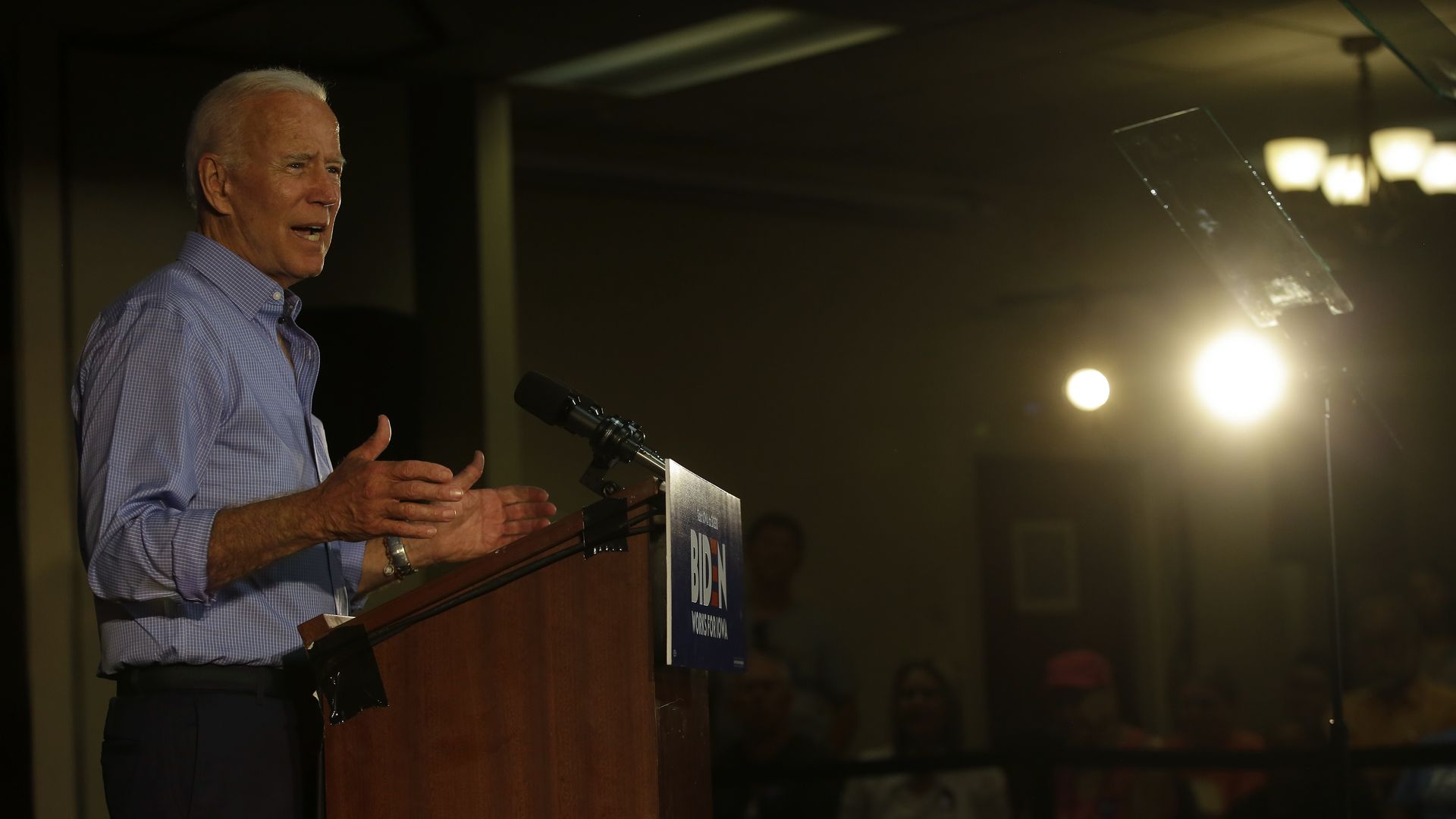 Democratic presidential candidate and former Vice President Joe Biden apologized Saturday and said he was wrong for his comments last month on segregationist senators.
Why it matters: Previously, he defiantly refused to apologize for citing segregationists James Eastland and Herman Talmadge as examples of how the Senate used to be more civil, saying his comments were taken out of context. During his apology at an event in South Carolina, Biden did not address whether it was wrong to work with the segregationists.
When asked last month if he'd apologize, Biden said, "Apologize for what?" He added Democratic presidential rival Sen. Cory Booker should apologize for criticizing his remarks.
The big picture: Biden found himself attacked from all sides during the first Democratic presidential debate, the New York Times notes — and, in an indication he's the presumed 2020 rival, he's repeatedly come under attack from President Trump.
During his apology, Biden invoked his work during the Obama administration and defended his civil rights record.
"It's as if my opponents want you to believe I served from 1972 until 2008 — and then took a hiatus for the next eight years. They don't want to talk much about my time as vice president of the United States. I was vetted ... And [then-President Obama] selected me. I'll take his judgment about my record, my character my ability to handle the job over anyone else's."
Go deeper: Joe Biden on the issues, in under 500 words
Go deeper