Kamala Harris sees polling bump after taking on Joe Biden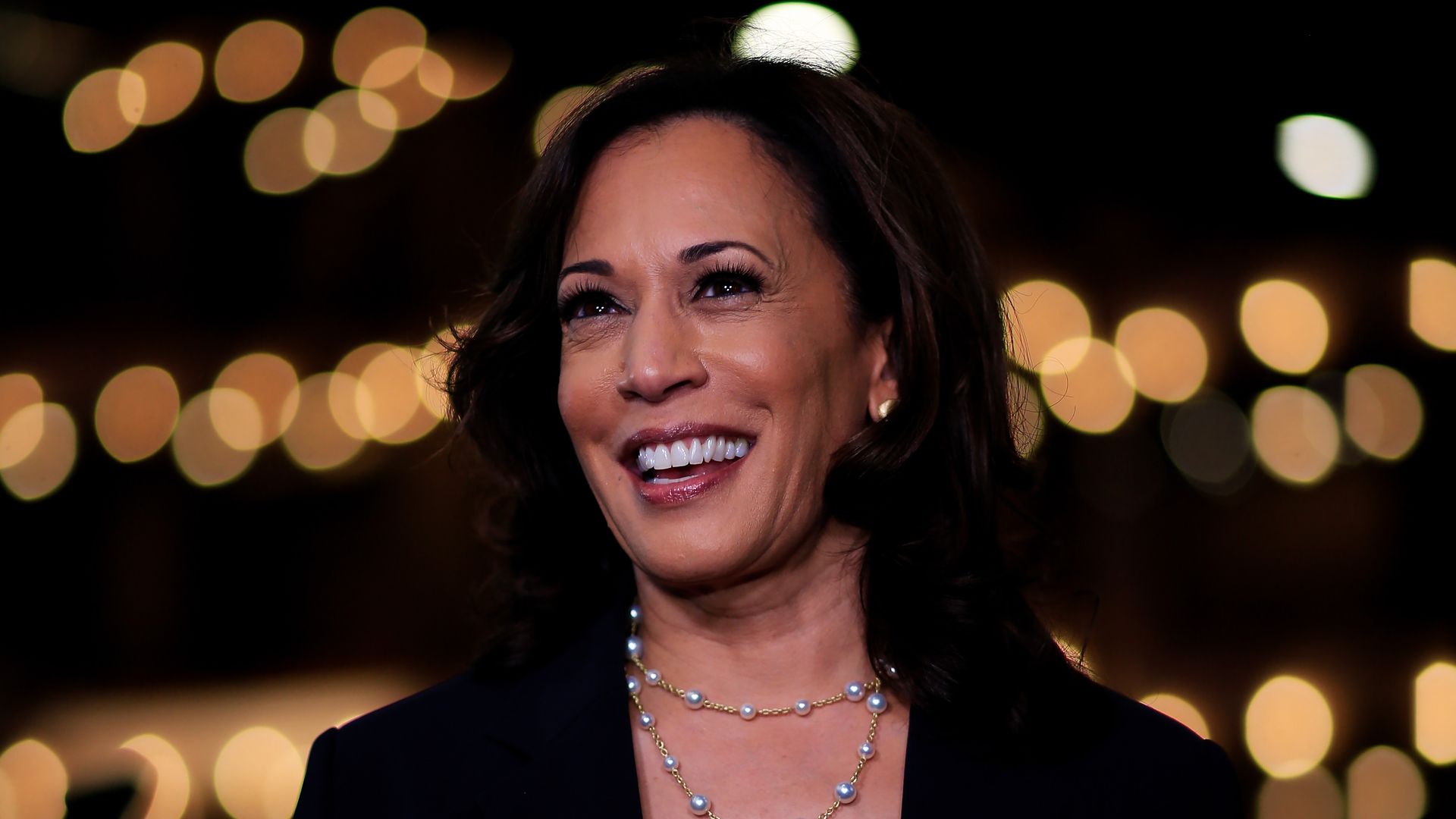 2020 Democratic candidate Sen. Kamala Harris received a significant bump in favorability following her debut on the debate stage last week, according to two polls conducted by Morning Consult and CNN.
Why it matters: Polls determine candidates' eligibility for the debate stage. For the second debates, candidates must have reached 1% in three DNC-approved polls to get a slot on either July 30 or 31.
The big picture: Most political commentators believe Harris had an all-around strong debate showing, but it was her now-viral challenge of former Vice President Joe Biden's opposition to federally mandated busing in the 1970s that really set her apart. Harris raised more than $2 million from 63,000 donors in the 24 hours after the debate, with tweets mentioning her handle generating 23% more interactions on Twitter than Mayor Pete Buttigieg, the next highest candidate.
By the numbers, according to Morning Consult:
Joe Biden: 33% (-5)
Bernie Sanders: 19% (0)
Kamala Harris: 12% (+6)
Elizabeth Warren: 12% (-1)
Pete Buttigieg: 6% (-1)
Cory Booker: 3%
Beto O'Rourke: 2% (-2)
Andrew Yang: 2%
By the numbers, according to CNN:
Joe Biden: 22% (-10)
Kamala Harris: 17% (+9)
Elizabeth Warren: 15% (+8)
Bernie Sanders: 14% (-4)
Pete Buttigieg: 4% (-1)
Cory Booker: 3%
Beto O'Rourke: 3% (-2)
Amy Klobuchar: 2%
Methodology: Morning Consult surveyed 2,407 Democratic primary voters immediately following the first Democratic primary debate. The interviews were collected June 27–28 and have a margin of error of +/- 2%.
CNN conducted their poll through SSRS from June 28-30, surveying 1,613 adults with a margin of error of +/- 3%. For the subsample of 656 Democrats and Democratic-leaning independents who are registered voters, the margin of error was +/- 4.7%.
Go deeper: 2020 Democrats defend Kamala Harris as false claims on her race resurface
Go deeper