Warren rebukes Biden's stance on an abortion amendment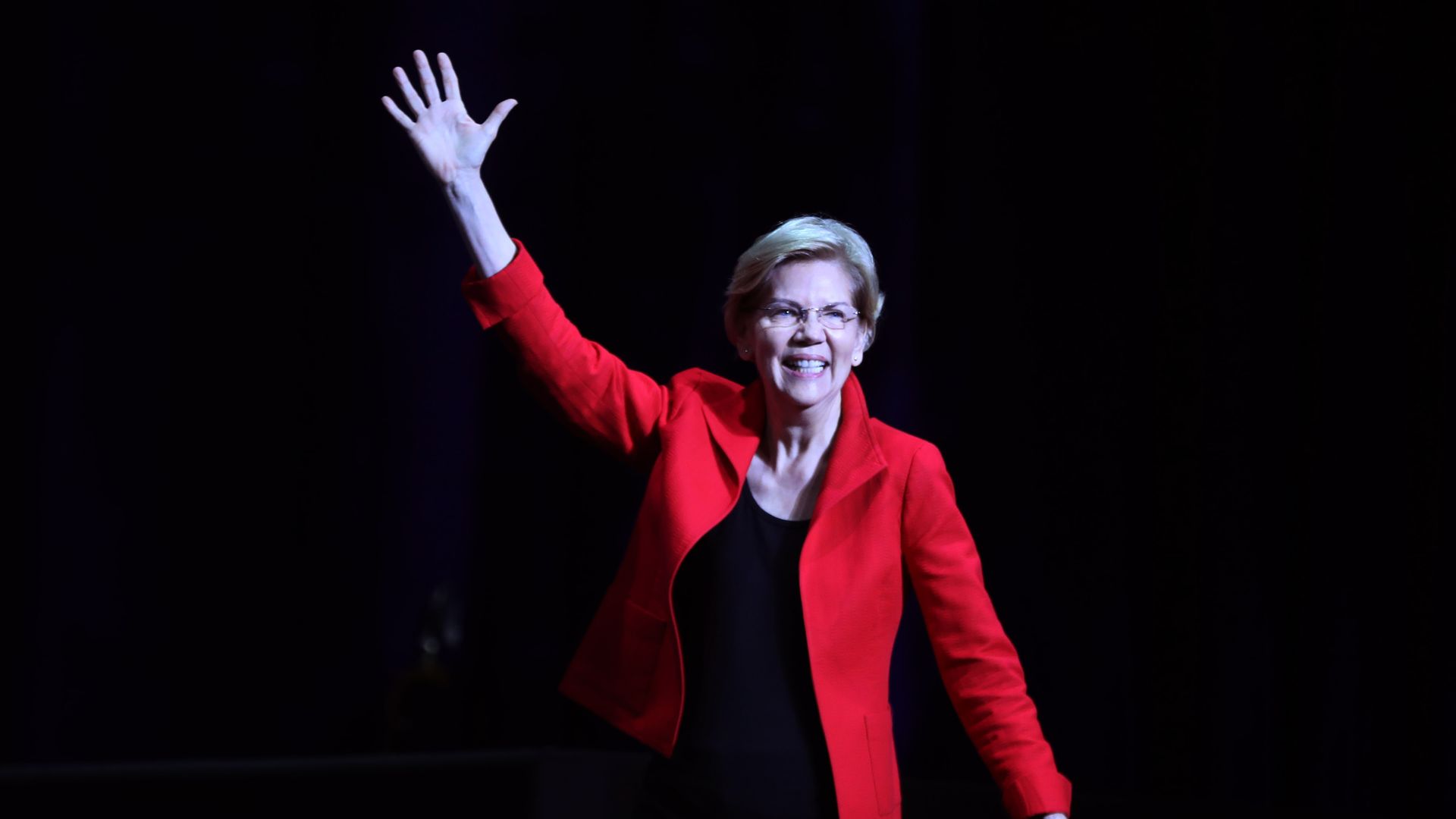 Sen. Elizabeth Warren (D-Mass.) positioned herself in opposition to Vice President Joe Biden, disagreeing with his abortion stance and support of the Hyde Amendment at an MSNBC Town Hall on Wednesday evening.
"Under the Hyde Amendment and every effort to try to chip away or push back or get rid of Rowe vs. wade, understand this: Women of means will still have access to abortions. Who won't ... will be poor women. It will be working women and women who can't afford to take off three days from work and very young women. It will be women who have been raped and women who have been molested by someone in their own family. We do not pass laws that take away that freedom from the women who are most vulnerable."
— Sen. Elizabeth Warren during an MSNBC town hall
When asked if Biden was wrong, in reference to his support of the ban on federal funding of abortion, Warren said: "Yes."
Context: At a time when Democrats are worried about abortion protection, Biden said on Wednesday that he wouldn't repeal the Hyde Amendment, which prevents the federal government from providing funding abortions except in extreme cases.
The big picture: While President Trump and Biden have been facing off, other 2020 Democratic candidates have been piggybacking off Biden's issues, trying to position themselves as a contender.
Sen. Cory Booker (D-N.J.) said Biden's 1994 crime bill was "awful," and Sen. Kamala Harris (D-Calif.) also disagreed with the bill.
Sen. Bernie Sanders (I-Vt.) took to Twitter to attack Biden's statements on climate change.
Go deeper:
Go deeper