Elizabeth Warren on the issues, in under 500 words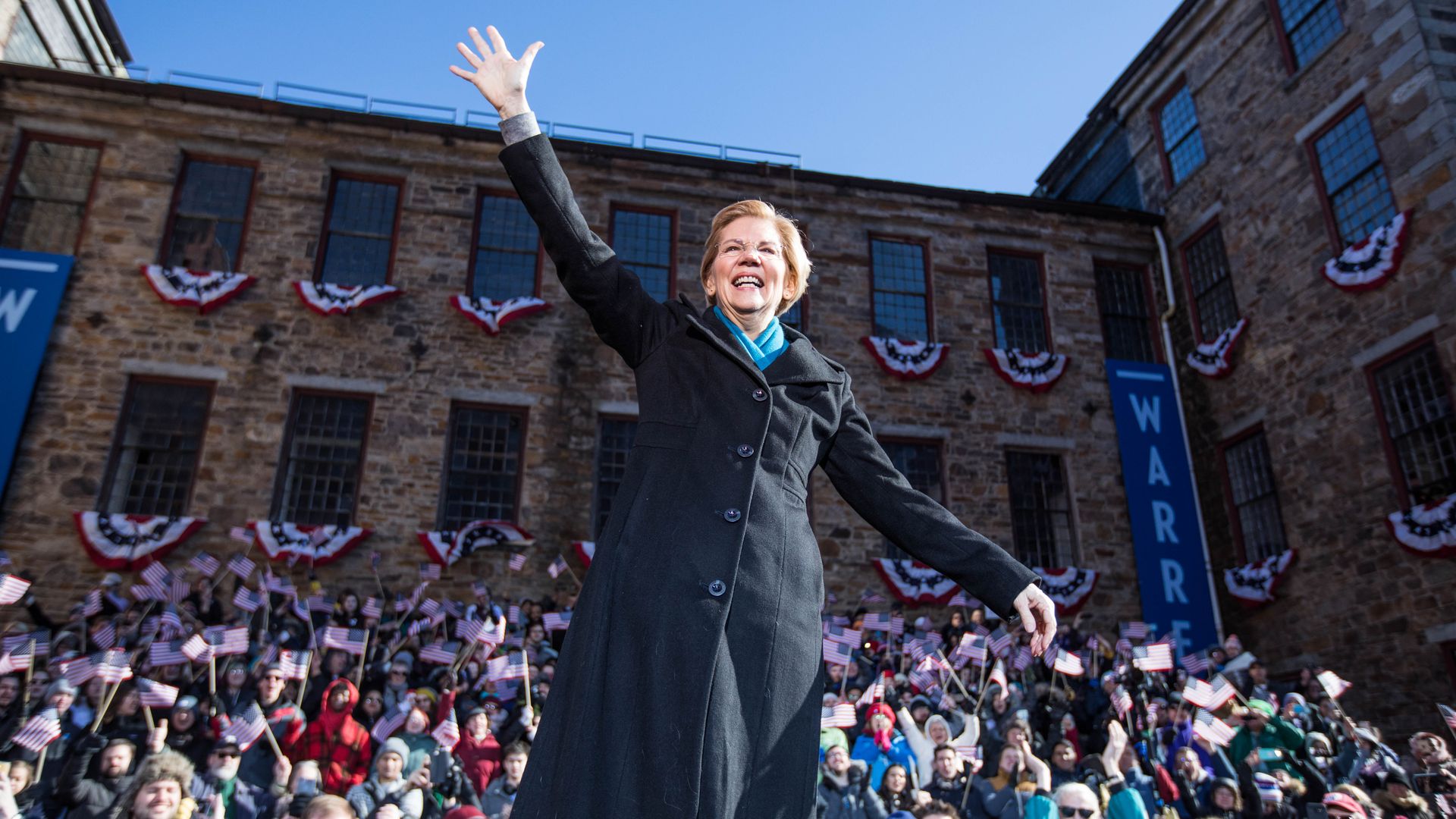 Elizabeth Warren is a Massachusetts senator known for her consumer advocacy and efforts to regulate big financial institutions. Her brainchild, the Consumer Financial Protection Bureau, was created in 2011.
Key facts:
Current position: Senator from Massachusetts — 6 years served
Age: 69
Born: Oklahoma City
Undergraduate: University of Houston
Date candidacy announced: Feb. 9, 2019
% of votes in line with Trump, per FiveThirtyEight: 13.2%
Previous roles: Law professor; member of Congressional Oversight Panel monitoring $700 billion TARP bank bailout program; special adviser for CFPB.
Her stance on key issues:
Voting rights: Proposed mandates for federal elections to protect rights and security.
Immigration: Wants to repeal law that criminalizes unauthorized border crossings.
Foreign policy: Wants to expand the State Department and end granting ambassadorships to donors.
Trade: Countries must meet specific standards as a precondition for any trade agreement.
Private equity: Proposed a bill that would kill much of the leveraged buyout industry.
Support for Native Americans: Looks to address issues ranging from economic development to restoring tribal sovereignty.
Gun reform: Calls for federal assault weapons ban and universal background checks.
Clean energy: Add additional $1 trillion onto Gov. Jay Inslee's 10-year plan to achieve 100% clean energy.
Environmental Justice: Plans to address the disproportionate pollution burdens that the poor and communities of color often face.
"Blue new deal": Pushing for oceanic plans to speed up offshore wind projects, expand marine sanctuaries, and bolster use of oceans to soak up carbon emissions.
Key criticism:
1 fun thing:
She was a state debate champion in Oklahoma and graduated high school at 16.
Go deeper: What you need to know about the other 2020 candidates
Go deeper