Impatient, distracted consumers upend the media landscape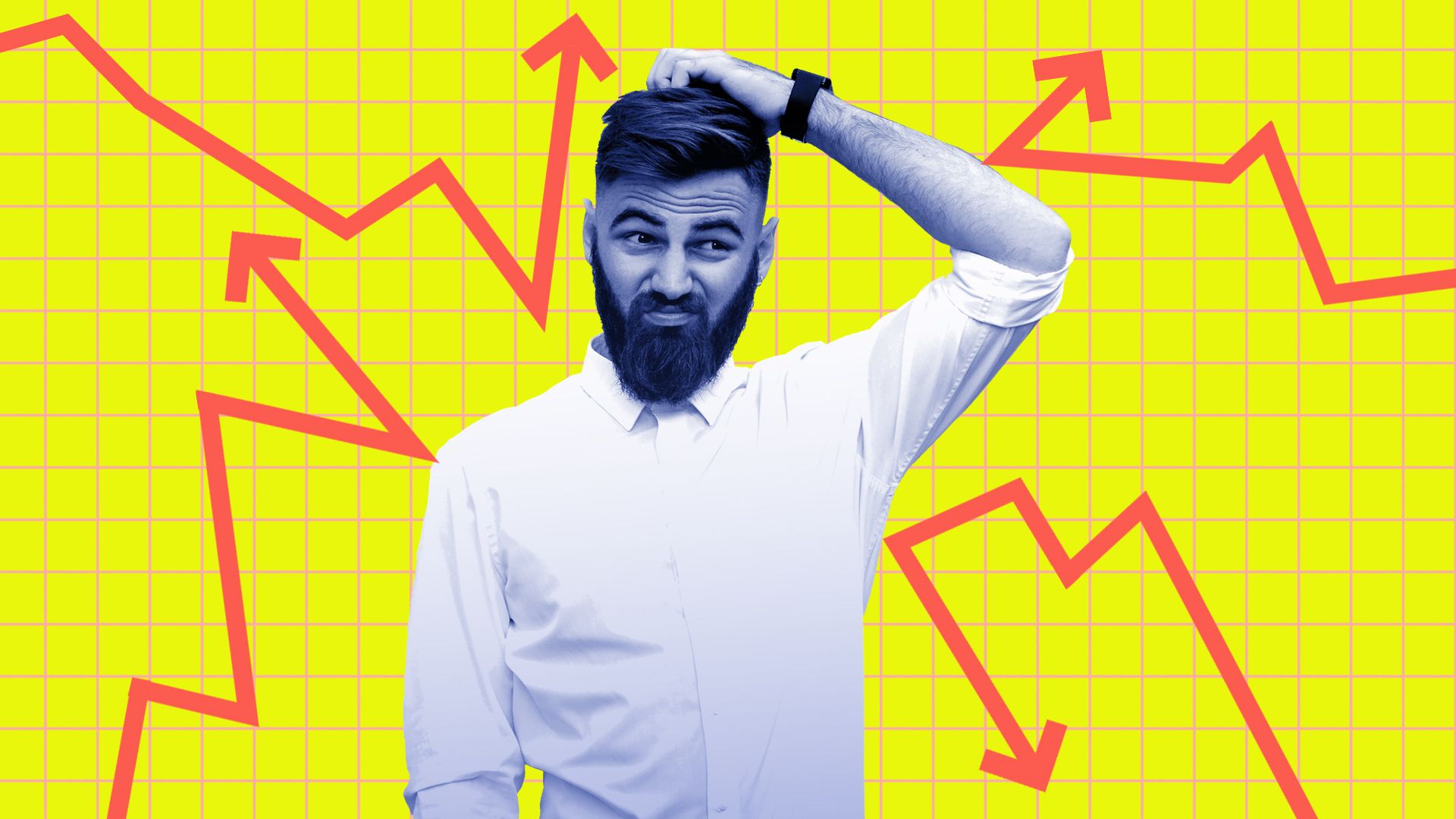 Americans are increasingly picky, impatient, distracted and demanding — and their media diets are changing so fast that most traditional industries can no longer keep up. 
Why it matters: The modern consumer has completely reshaped advertising, content creation and consumption. Most media companies, advertising agencies, and telecom companies either didn't see it coming, saw it and ignored it, or acted too late.
At the heart of the on-demand economy is a user that wants choice. 
Customers today want to pay for the content they like and nothing else. As a result, they are dropping expensive cable packages with hundreds of channels they don't consume for "skinny bundles" with core channels that are much cheaper. 
The average American cable package is roughly $92, while the average streaming package is roughly $40.
They want to watch their favorite shows at any time, on any device. 
They are looking to technology companies to deliver their content through apps that they can access at any time on their phone, on their smart TV, or laptop.
And they expect these apps to store their information, so that they can pick up on a show or series from the exact minute they left off.
This has made users so impatient and distracted, that an estimated 177.7 million U.S. adults —or  70.3% of the total population — will regularly use another digital device while watching TV this year, up 5.1% from 2016, per eMarketer.
A majority of people (58%) say also say they browse the internet while watching video programming, per Nielsen.
Distracted consumers no longer tolerate commercials, which is completely upending the advertising industry. They've become accustomed to on-demand viewing where there are no ads, or digital ads that are highly relevant. And as a result, commercials are shrinking and becoming more dynamic.
Nearly 6% of commercials today are less than 10 seconds long, according to Nielsen's 2017 Commercial & Advertising Update
A whopping 67% of TV viewers switch to another channel when a commercial advertisement comes on, per Nielsen.
At last week's TV Upfront presentations in New York, nearly every major TV network vowed to shrink commercial time and promised to make their commercials more digital, relevant and targeted.
Users have begun to tune out live programming, causing a collapse in cable subscriptions and forcing leagues and entertainment groups to divvy out their valuable broadcast rights to social media and streaming companies.
According to four years of data from Nielsen's Total Audience Reports, every age group except those aged 65+ is spending less time — and in the case of younger Americans, far less time — watching television live or via DVR. Sports and news are the two genres users still overwhelmingly watch live, according to comScore.
The TV guide no longer cuts it: Users want recommendations and content discovery to be baked into their consumer experience, because there's more good content out there than ever before.
There are roughly 500 scripted TV series today, compared to roughly 200 in 2010, according to FX's annual Networks Research report.
Nearly two-thirds (62%) of consumers agree that they often struggle to find something to watch, despite there being many choices available to them, according to PwC.
These habitual changes have been driven by internet companies that have mastered automated content delivery through apps. 
More than half (51%) of users total media time spent is spent in apps, per comScore, and users spend 90% of their mobile app time in their top five apps. Google and Facebook own 8 of the top 10 mobile apps. 
There are now as many Netflix subscribers as cable subscribers in the U.S, according to PwC.
Content companies are trying to compete for streaming scale to survive:
Discovery Communications, Inc. announced this summer that it's buying Scripps Networks Interactive for $14.6 billion. Lionsgate acquired Starz for $4.4 billion last year. CBS has signaled its looking for a buyer, since its Viacom merger has basically fallen through.
Time Warner Inc. reached an agreement to sell to AT&T for $85.4 billion last year.  Sinclair Broadcast Group announced the acquisition of Tribune Media for $3.9 billion this spring. Disney is looking to buy Fox's entertainment assets for $52 billion.
What's next: A string of events in the next few weeks will determine whether legacy media companies will be able to consolidate with the tech companies to which they've already lost users to save their businesses.
Go deeper