Timeline: How Comey got fired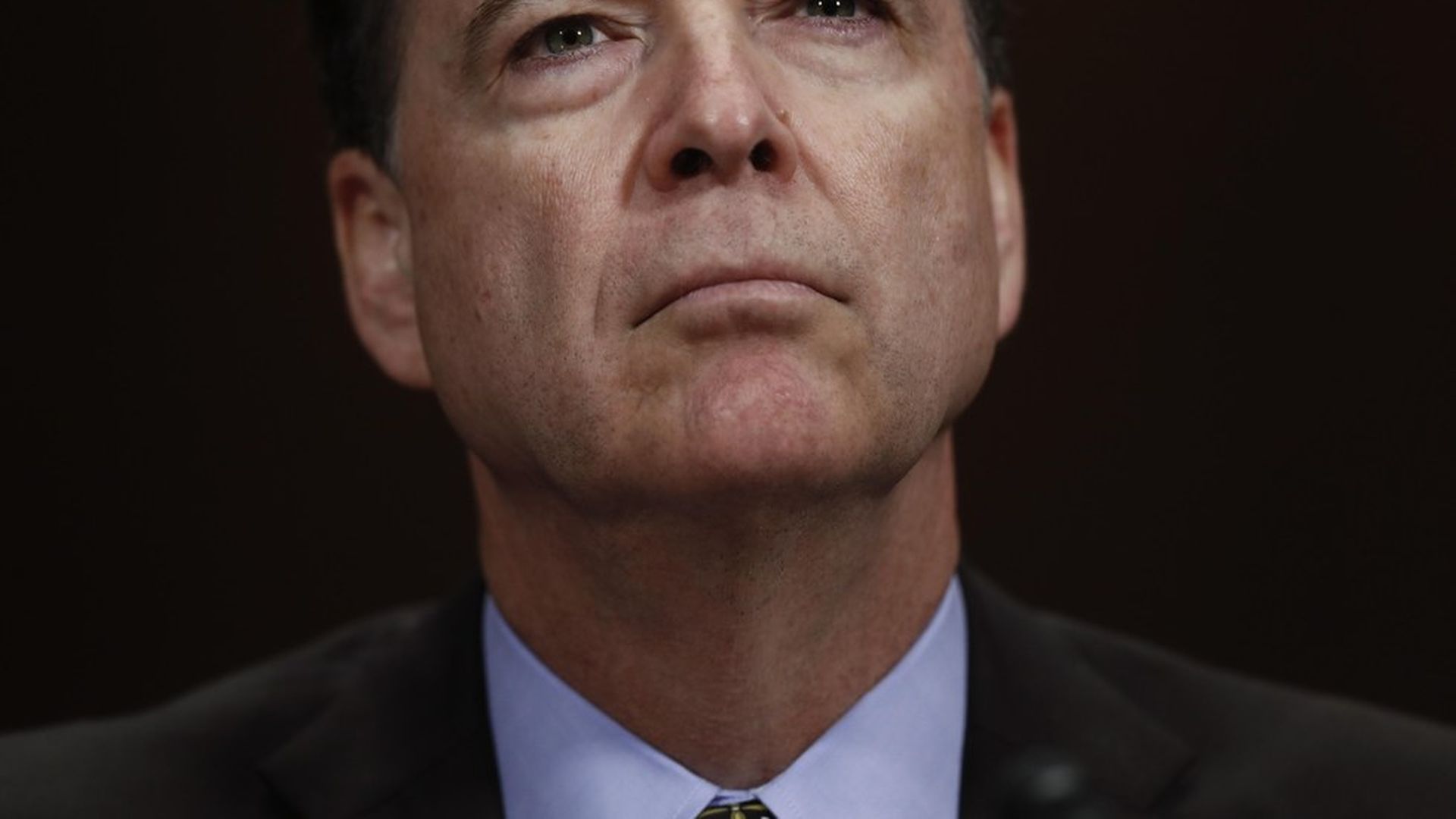 Trump has dismissed his FBI Director, James Comey, effective immediately. Here's how Comey and Trump got to this point:
2016
May: Comey confirms the FBI is conducting an investigation into the Clinton emails.
July 5: Comey releases a statement saying the FBI will not recommend charges against Clinton, which enraged critics who said it is not the director's role to make such an announcement.
Oct. 28: Days before the presidential election, Comey announced there were newly-discovered emails from Clinton's campaign team relevant to the investigation. One of Comey's advisors asked him whether he should consider that the announcement might help Trump's path to the White House.
Nov. 8: Trump beat Clinton in the presidential election.
2017
Jan. 27: Trump "summons" Comey to the White House for dinner and asks him for a pledge of loyalty, per the NYT.
February 14: The day after Mike Flynn resigned as Trump's National Security Advisor due to his contacts with Russian Ambassador Sergei Kislyak, Comey met with Trump and Trump asked him to drop the investigation into Mike Flynn, per the NYT.
April 25: Rod Rosenstein was confirmed as Deputy Attorney General.
May 2: Clinton cites Comey's October email announcement as one of the reasons she lost the election.
May 3:
One week before he was fired, Comey testified before the Senate Judiciary Committee and defended his midnight revelation on the Clinton investigation, although he added, "It makes me mildly nauseous to think we might have had some impact on the election." That same day, Sean Spicer said Trump had confidence in Comey.
Comey's testified that Clinton's advisor Huma Abedin forwarded hundreds and thousands of emails to her husband Anthony Weiner, when it was in fact a "small number," with others stored automatically through backups.
May 8: ProPublica breaks the news that Comey's testimony on Huma Abedin was inaccurate.
May 9 — The day he got fired:
Rod Rosenstein and Attorney General Jeff Sessions penned letters recommending Trump get a "fresh start" without Comey at the helm of the FBI. Rosenstein noted Comey's handling of the Clinton emails "is a textbook example of what federal prosecutors and agents are taught not to do."
ABC's Jonathan Karl asked Sean Spicer if Trump still had full confidence in Comey. Spicer hesitated.
Trump called two senators before firing Comey, Lindsey Graham and Dianne Feinstein.
Trump sent a letter to Comey informing him of his decision to heed Rosenstein and Sessions' advice, effective immediately.
Full coverage: How the White House is spinning it ... alarm in the Clinton camp ... comparisons to Nixon ... full reaction roundup ... the pattern of who Trump has fired ... GOP congressman wants independent probe ... news orgs prepare for leaks...
Go deeper