Stories
https://www.axios.com/comey-defends-his-clinton-email-october-surprise-1513302029-7d0cfbb5-cd72-4012-8f9b-3baf61717563.html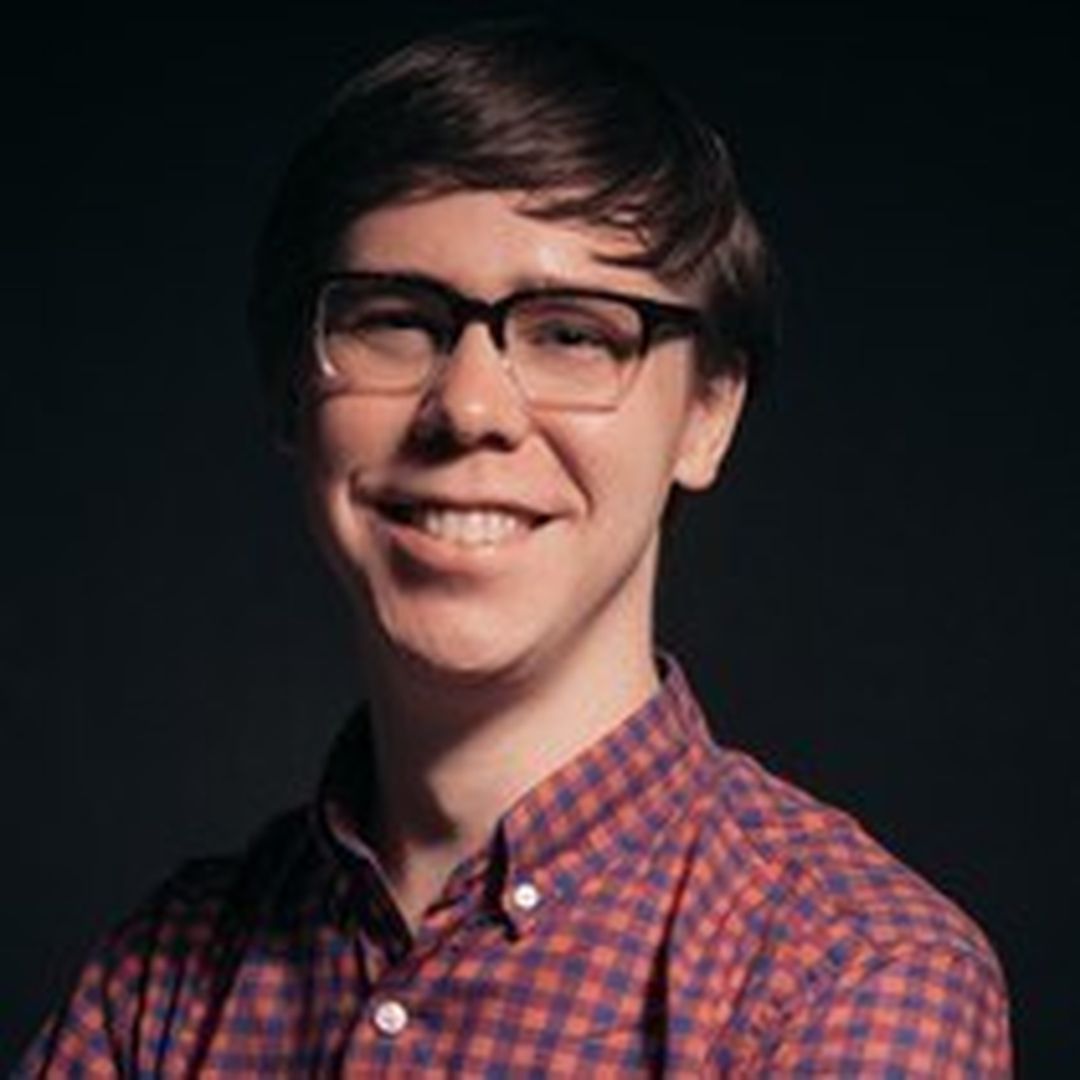 Comey defends his Clinton email October surprise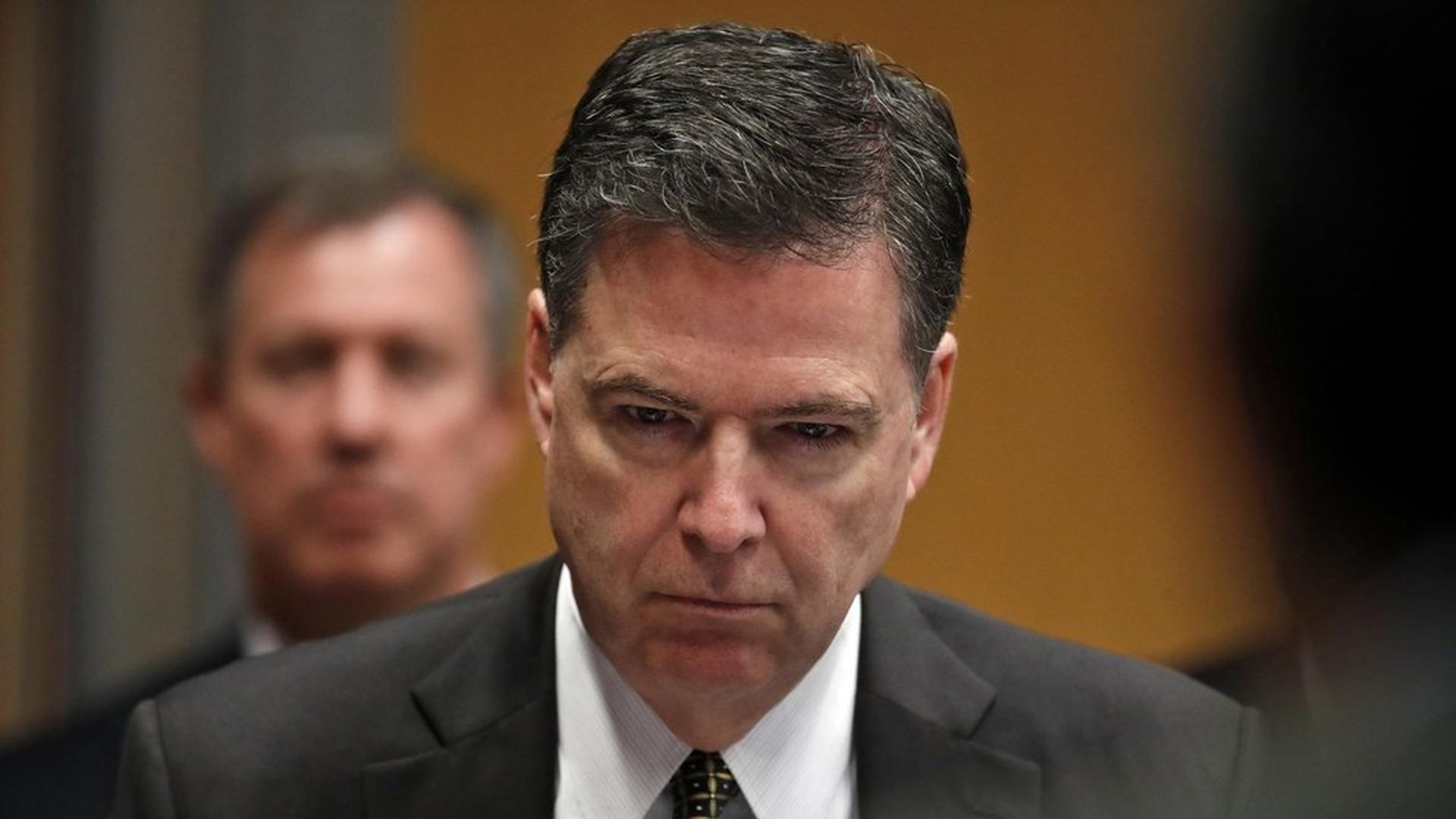 https://www.axios.com/trump-trade-war-world-trade-organization-wto-c1302568-953f-4b36-acca-19b1831feb5e.html
Featured
Trump's trade plan that would blow up the WTO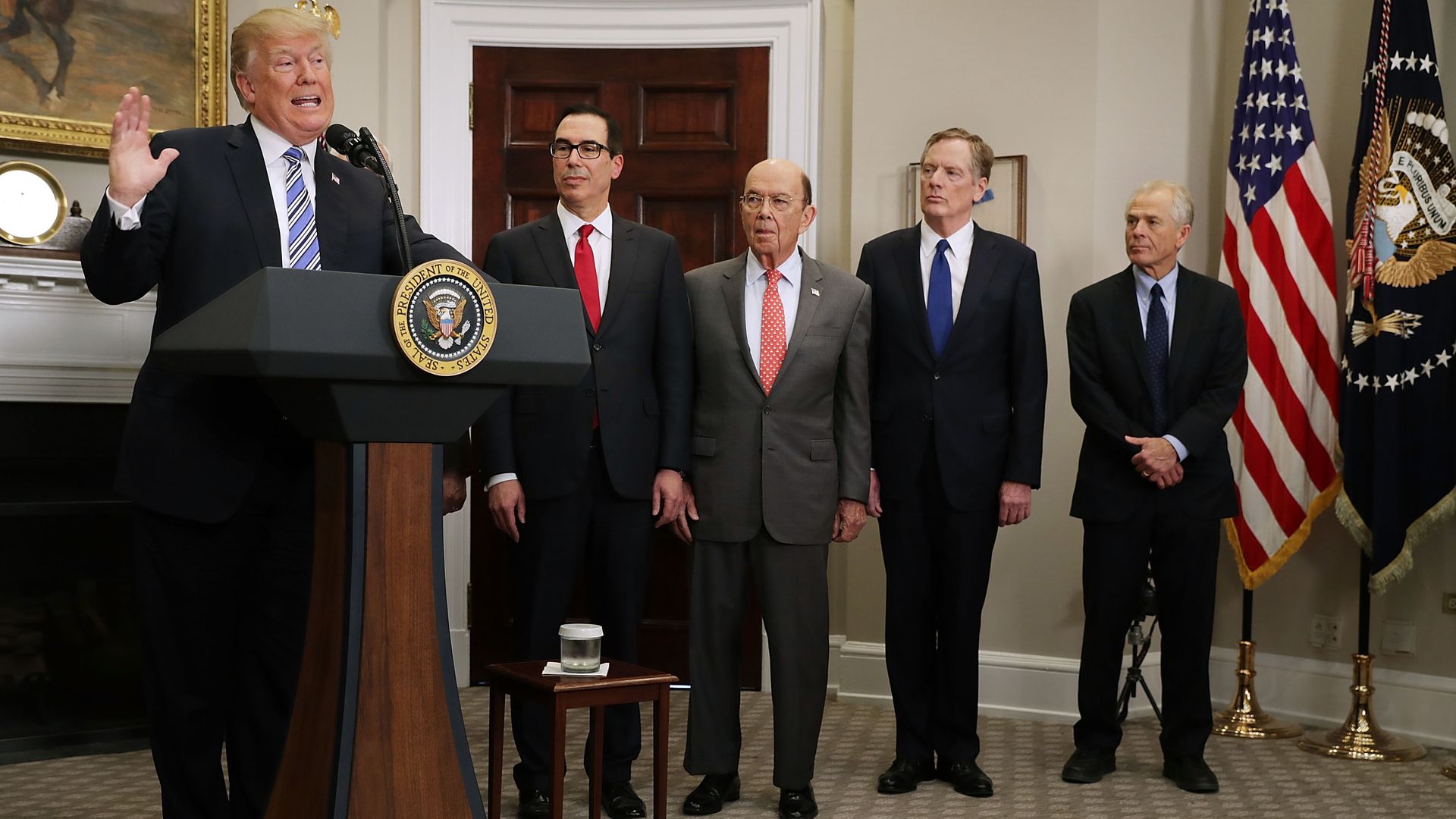 For months, President Donald Trump has been badgering his economic advisors to give him broad, unilateral authority to raise tariffs — a move that would all but break the World Trade Organization.
His favorite word: "reciprocal." He's always complaining to staff about the fact that the U.S. has much lower tariffs on some foreign goods than other countries have on the same American-made goods. The key example is cars: The European Union has a 10 percent tariff on all cars, including those manufactured in America, and China hits all foreign-made cars with 25 percent tariffs. But the U.S. only charges 2.5 percent for foreign cars we import.
https://www.axios.com/spending-bill-democrats-republicans-congress-deficit-358e5773-3230-4d2b-bd3f-f369a747df05.html
Featured
Congress considers a monster spending bill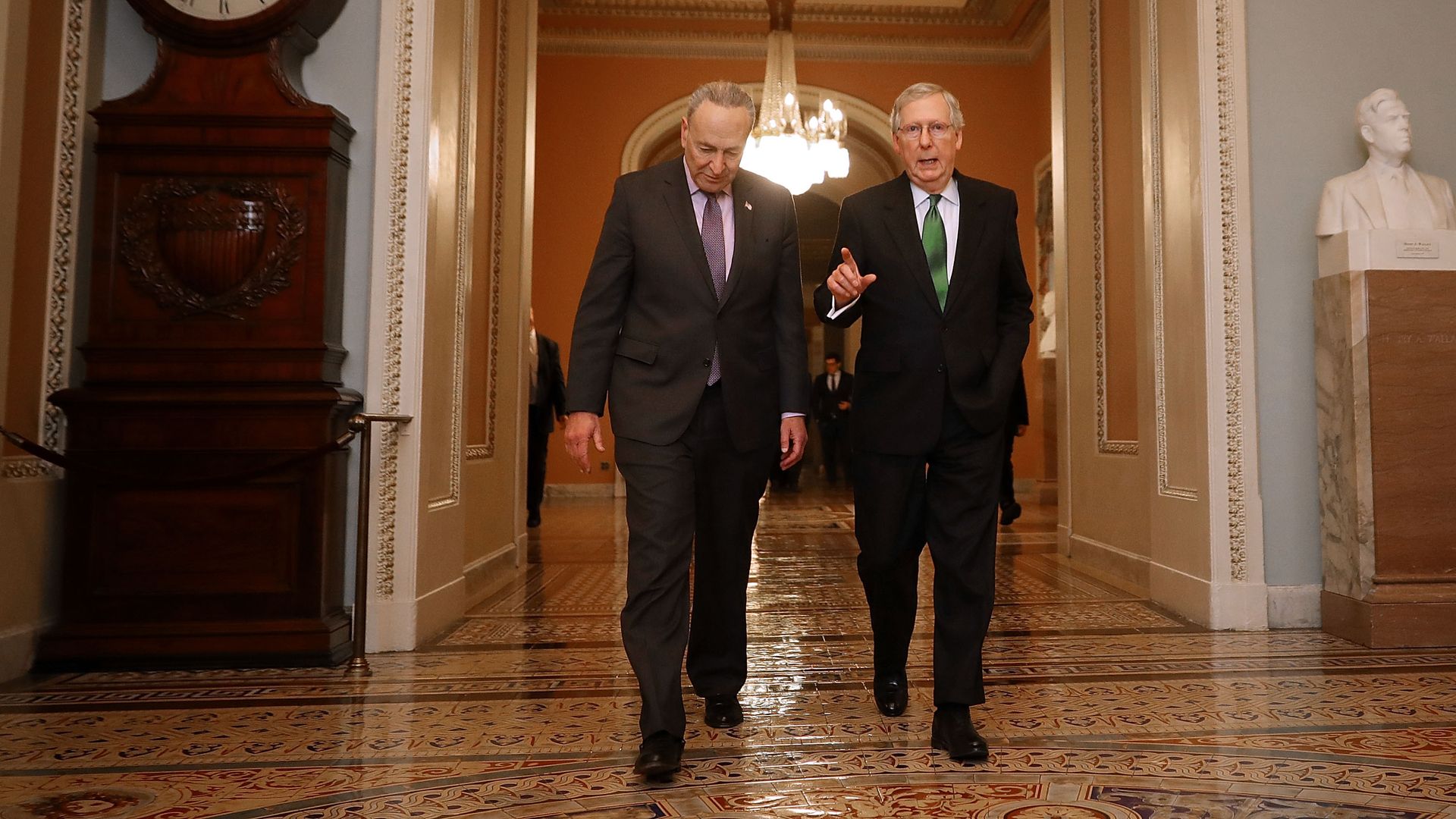 The House and Senate need to pass their massive 2018 spending bill before the government shuts down on Friday. Senior sources from both parties on Capitol Hill tell me they expect they'll get the deal done — though there's plenty of last minute haggling.
The big picture: This spending bill will cost more than $1 trillion and will further add to the deficit, which is likely to reach at least $800 billion for the 2018 fiscal year.  Republican leaders and Trump will sell the spending package as a much-needed boost to military spending. House defense hawks, led by House Armed Services Chairman Mac Thornberry, campaigned aggressively for this boost. And Democrats will rightly be thrilled that they've forced Republicans to capitulate to fund so many of their domestic priorities.