Advertisers caught in middle of prime time cable war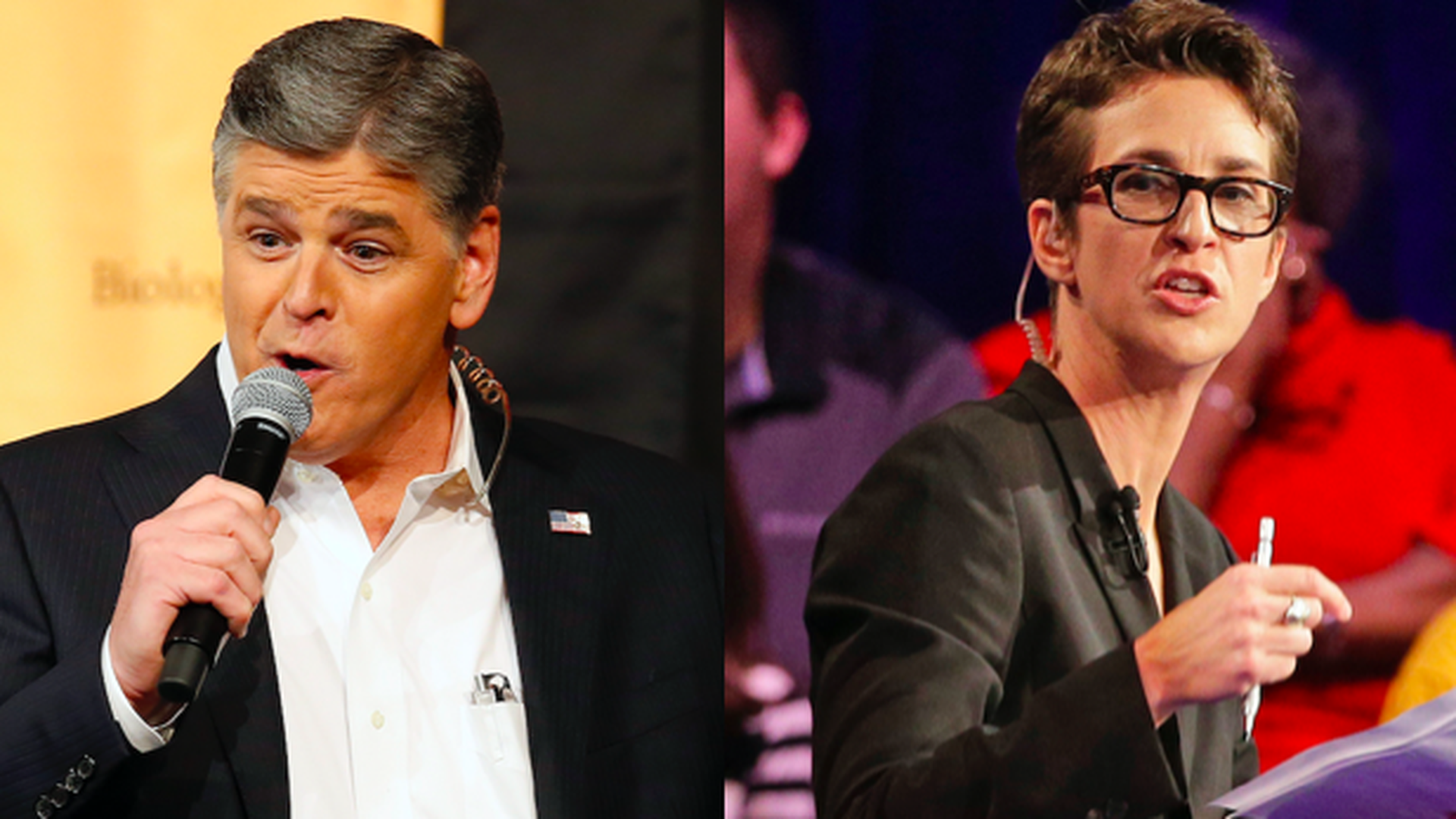 A media watchdog on the right is going after advertisers on MSNBC's "The Rachel Maddow Show" after left-leaning groups successfully targeted Fox News' Sean Hannity advertisers last week.
Why it matters: There is a growing trend of advertisers being caught in partisan battles. Earlier this year, Sleeping Giants, a social media activism group, publicly outed Breitbart advertisers on Twitter, resulting in over 1,000 of advertisers pulling their ads from the website. Similar ad boycotts of YouTube and Fox News' "The O'Reilly Factor" this year demonstrate the growing pressure placed on brands to align themselves with brand-safe content.
On Tuesday, #StoptheScalpings, a new campaign launched by former radio hosts Brian Maloney and Melanie Morgan under the Media Equalizer group, posted a list of Maddow' advertisers with contact information, urging viewers to call them and ask why they are affiliated with "outfits that do not uphold the Constitution." Hannity has reportedly invited the campaign leaders to appear on his show. They were responding to a campaign by Media Matters pressuring advertisers to remove their ads from Hannity's program.
Update: USAA said it will reinstate ads on 'Hannity' as well as other cable networks after the Media Matters report was published last week.
Go deeper