Inside the China competition bill wish list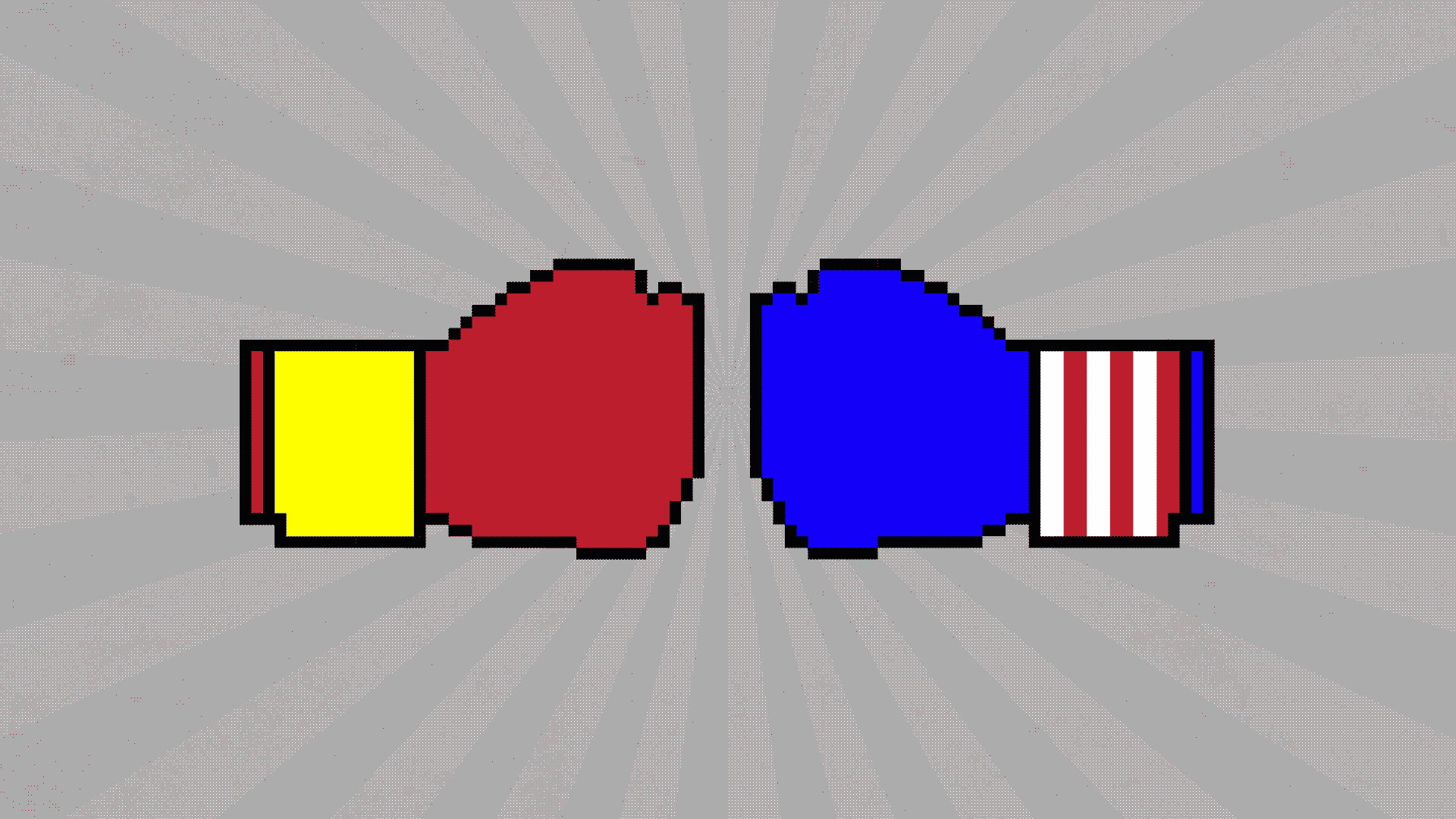 The debate over what to include in another package to boost U.S. competitiveness against China is taking off on the Hill.
Driving the news: Senate Majority Leader Chuck Schumer wants to pass another broadly bipartisan bill to build on last year's CHIPS and Science Act. In a divided Congress, competing with China is one of the few things lawmakers can agree on, but that doesn't mean it'll be smooth sailing.
What's happening: Republicans expressed openness to negotiating a new package.
Select Committee on the Chinese Communist Party Chair Mike Gallagher told Axios he didn't support last year's effort because he feels it was distorted in the Senate.
"So I confess I start with a great deal of skepticism. That being said, there is a great deal of bipartisanship on the issue, so if the House can put together its best ideas, then we can come up with a package that might survive the Senate."
Rep. Andy Barr said he would support bolstering support for the National Science Foundation, for example, but emphasized that "we can't hang our hats on taxpayer funding to compete with China — what we need to do is be the best version of ourselves."
Sen. Josh Hawley, who did not back the CHIPS and Science Act, said he'd support a bill this year if it's "real and tough." For example, it should ban the Defense Department from using circuit boards printed in China and the U.S. should put restrictions on all chips from China, he suggested.
What they're saying: Rep. Haley Stevens said this is an opportunity to address some of the spending issues raised by Republicans in debt ceiling negotiations.
"Obviously we want to balance our books, and this gives us [economic] opportunities to do so, but it's a fine mix between where we spend and how that begins investment." Stevens added the $52 billion allocated in the CHIPS Act has already spurred "$200 billion in private sector contributions. It's paying for itself."
Details: Artificial intelligence and quantum computing are some of the technologies lawmakers flagged to include in the bill.
"I think the technology competition between China and the U.S. is the defining moment of all of the competitions. And of that, artificial intelligence ... is very much at the center of this competition," former Google CEO Eric Schmidt said during a hearing last week.
Schmidt, who served as chair of the National Security Commission on AI, said non-defense AI research and development funding should be increased to $32 billion by 2026, but it's still at $2 billion.
"That's a problem," he said. "Congress must pass technology-focused legislation each year, because the race continues apace. CHIPS and USICA were quite successful, but you're going to have to do it again and again and again."
Schmidt listed 5G, biotech, energy storage and smart manufacturing as more things the U.S. shouldn't depend on China for.
Flashback: Lawmakerd said that provisions left on the cutting room floor last year should be re-upped this year, including outbound investment and generalized system of preferences provisions.
"They were hard to pass, and there were disagreements about particulars that could've been negotiated if there was enough time," said Sen. Todd Young, pointing to his Countering Economic Coercion Act with Sen. Chris Coons.
Meanwhile: Sen. Bill Cassidy noted that his Americas Act with Sen. Michael Bennet to create a permanent trade partnership of Western Hemisphere countries can help counter China's global manufacturing footprint.
Sen. Mark Warner pointed to his RESTRICT Act: "This rules-based approach on how we deal with national security threats from countries like China ... would make perfect sense, and it's broadly bipartisan."
Yes, but: While Congress prepares to pass another sprawling bill, agencies are still waiting for lawmakers to fund last year's.
At a hearing last week, Commerce Department head Gina Raimondo said the National Institute of Standards and Technology is in desperate need of maintenance funding.
The innovation hubs created by the CHIPS and Science Act have also only received half a billion of the $10 billion authorized, Raimondo said.
Go deeper