AB InBev's direct-to-consumer play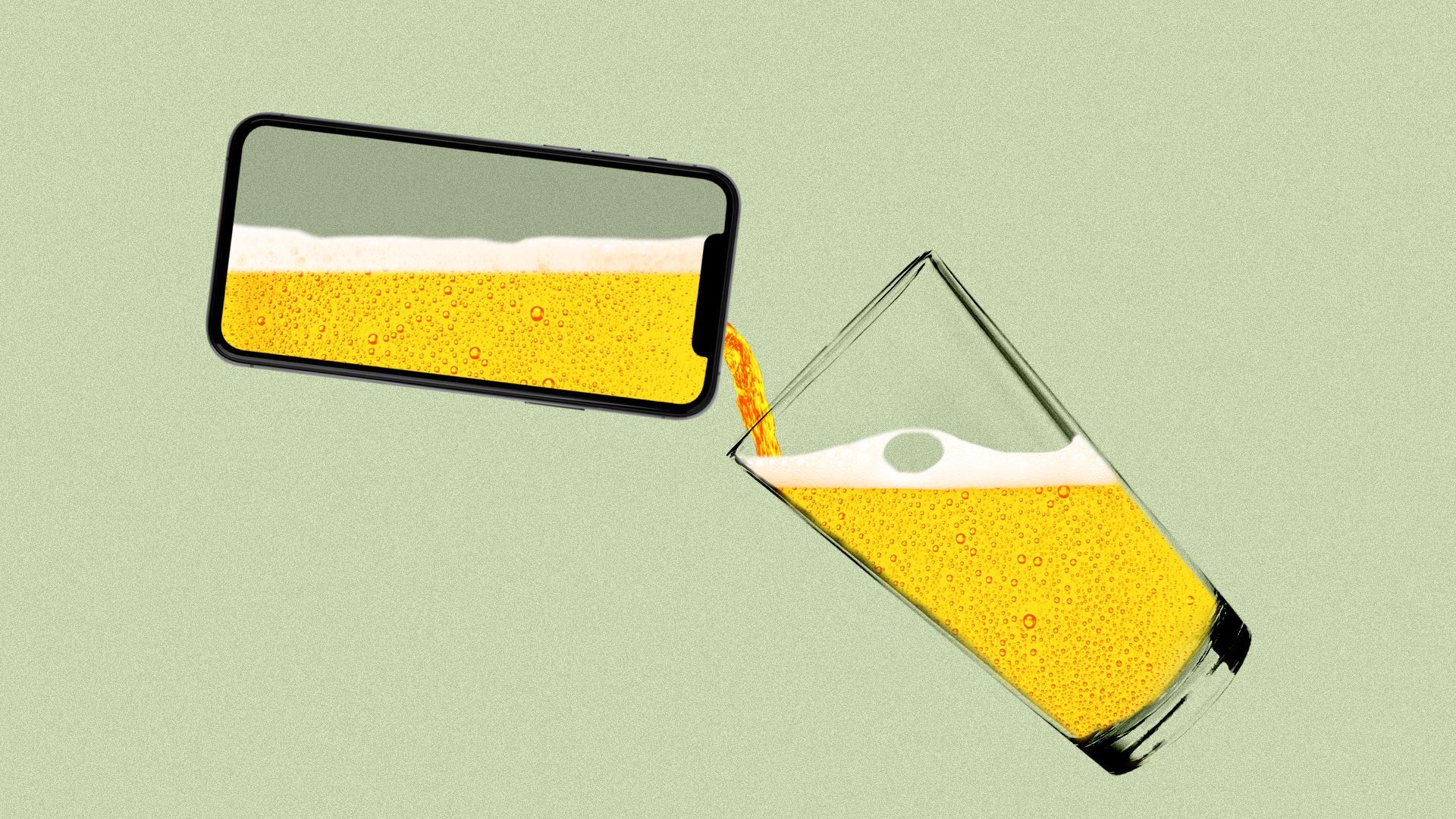 Corona beer parent AB InBev sees a future where it can deliver beer to customers in 30 minutes.
Why it matters: Its direct-to-consumer efforts have become a big strategic bet to get more consumers to engage with its brands and unlock more revenue streams.
What they're saying: "Everyone in the organization is part of scaling our D2C platforms," AB InBev's chief direct-to-consumer officer Lucas Herscovici told Axios on the sides of Shoptalk.
"We know that if we deliver, we scale our platforms and we have a closer relationship with our consumers, we will be able to unlock growth for the category," he says.
What's happening: As a launching pad for global growth, AB InBev is starting a pilot in Brazil, where it is delivering Corona with limes and other staples centered around occasions to consumers.
It plans to provide a whole assortment of snacks, food and drinks for sports events, happy hours and parties at home.
The company won't just offer its own beers — it will deliver competing brands, spirits, snacks, ice, charcoal and meat from its dark stores, Herscovici says.
The big picture: The company has seen beer sales in the U.S. slump by volume as consumers grapple with higher prices.
North America sales volume fell 4% last year.
Flashback: The company started its D2C efforts in 2016 with Zé Delivery in Brazil.
"It did extremely well back then, and really exploded during the pandemic," Herscovici says.
This became a launching pad for the company to scale the same offering around the world.
Meanwhile, the company has another service TaDa Delivery and PerfectDraft, which is like a Nespresso machine for beer.
PerfectDraft is a countertop machine that can quickly cool down a keg of beer and allow at-home consumers to pour beer just like at a bar.
The intrigue: With an online operation, retailers receive valuable data about consumer purchasing habits.
Herscovici says he can see real-time information on where the consumer is going, the products they're buying, and what they're gravitating to.
During the World Cup, for instance, the company was able to identify when consumers were buying beer — before the game, during the game or after the game.
Based on that intel, promotions are more specifically tailored to consumers, he says.
Go deeper