In like a lamb: Health care services M&A in 2023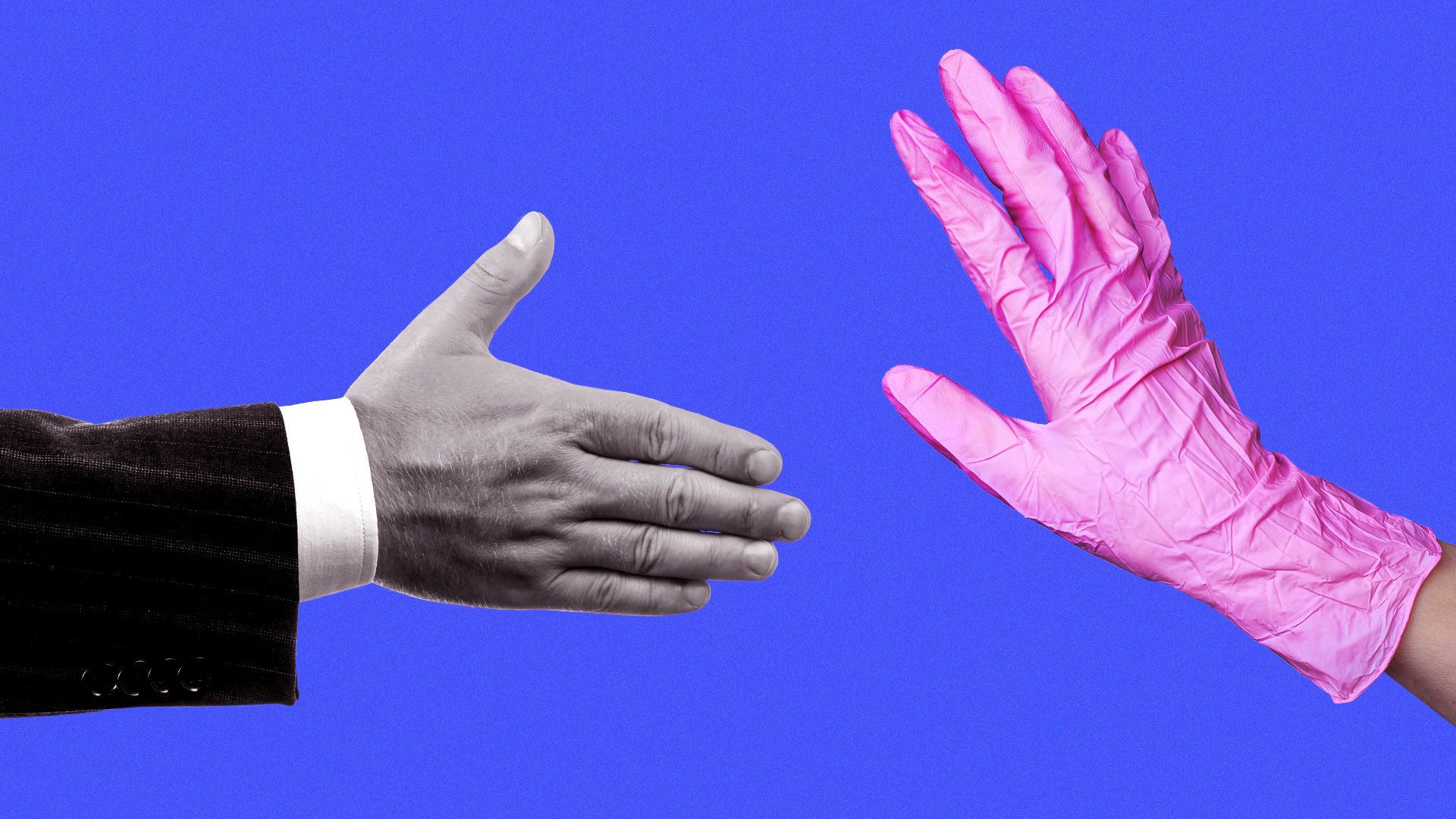 Strained debt markets and an ongoing labor crisis could yield a more muted dealmaking environment for health care services in the first half of 2023, industry sources tell Axios.
Why it matters: As valuation expectations normalize from 2021 highs amid the growing overhang of undeployed private equity capital, the market will likely be busy in the second half of this year.
Driving the news: The annual kickoff event for the sector M&A, also known as the J.P. Morgan Healthcare Conference, starts next week.
Yes, but: Don't expect a deal deluge in January, says Bain Capital head of health care Devin O'Reilly.
"I think there's a lot of activity and introductions happening with the idea that processes could be kicked off in the first half of next year," O'Reilly tells Axios.
"Certainly as we look at things from here forward over the next three to six months, we expect that the first half of '23 will look a lot like the back half of 2022," says Rajat Duggal, a partner at private equity firm FFL Partners.
What's happening: Both the syndicated debt and direct lending financing markets have been stressed, delaying transactions and forcing creative deal structures.
O'Reilly and Duggal, as well as THL's Josh Nelson, said partnering and co-investing with other sponsors has been one method to circumvent financing difficulties.
Bain has been forming and tapping a larger consortium of direct lenders that have been more active than those in the syndicated loan market, O'Reilly says.
Zoom in: Value-based care will remain a resonant theme for health care investors, buoyed in part by Amazon's $4 billion acquisition of One Medical.
Top-tier assets should be able to demonstrate a clear record of clinical benefits — in the form of lower hospitalizations, lower total cost of care, and improved health outcomes, says O'Reilly.
Be smart: The VBC gold rush is already well underway and buyers are more scrutinous, says Marc Cabrera, co-head of health care investment banking at Oppenheimer.
"The buy side of the market is not nearly as deep and robust as it has been," he says. "Sponsors already invested are going to be mindful and thoughtful about what they do with existing portfolio assets. The bar has risen to deploy additional capital."
What we're watching: A handful of publicly traded VBC players have seen their stock prices take a beating, including Cano Health, Agilon Health, CareMax and Bright Health.
"I think we could see more take-private opportunities come to fruition next year," says O'Reilly. Along with health tech and biotech, "value-based care is certainly an area to look at."
Meanwhile, a physician shortage and wage inflation are rankling health care companies in both the public and private markets. For instance, Duggal says that both in tending FFL's current portfolio or vetting new investments, the adage "location, location, location" applies.
"How to hire in San Diego versus Pennsylvania are two very different things," he says. "How to hire a doctor versus a nurse versus an X-ray tech are also very different things."
The bottom line: "People are looking at deals that are more bespoke, more proprietary," says Faraaz Kamran, a senior partner at direct lender Twin Brook Capital Partners.
"More auctions are trickling out but they're limited. The question is: how much are you going to pay, how much leverage can you put on, and how will it perform in a macro downturn?"
Go deeper