The fall health care to-do list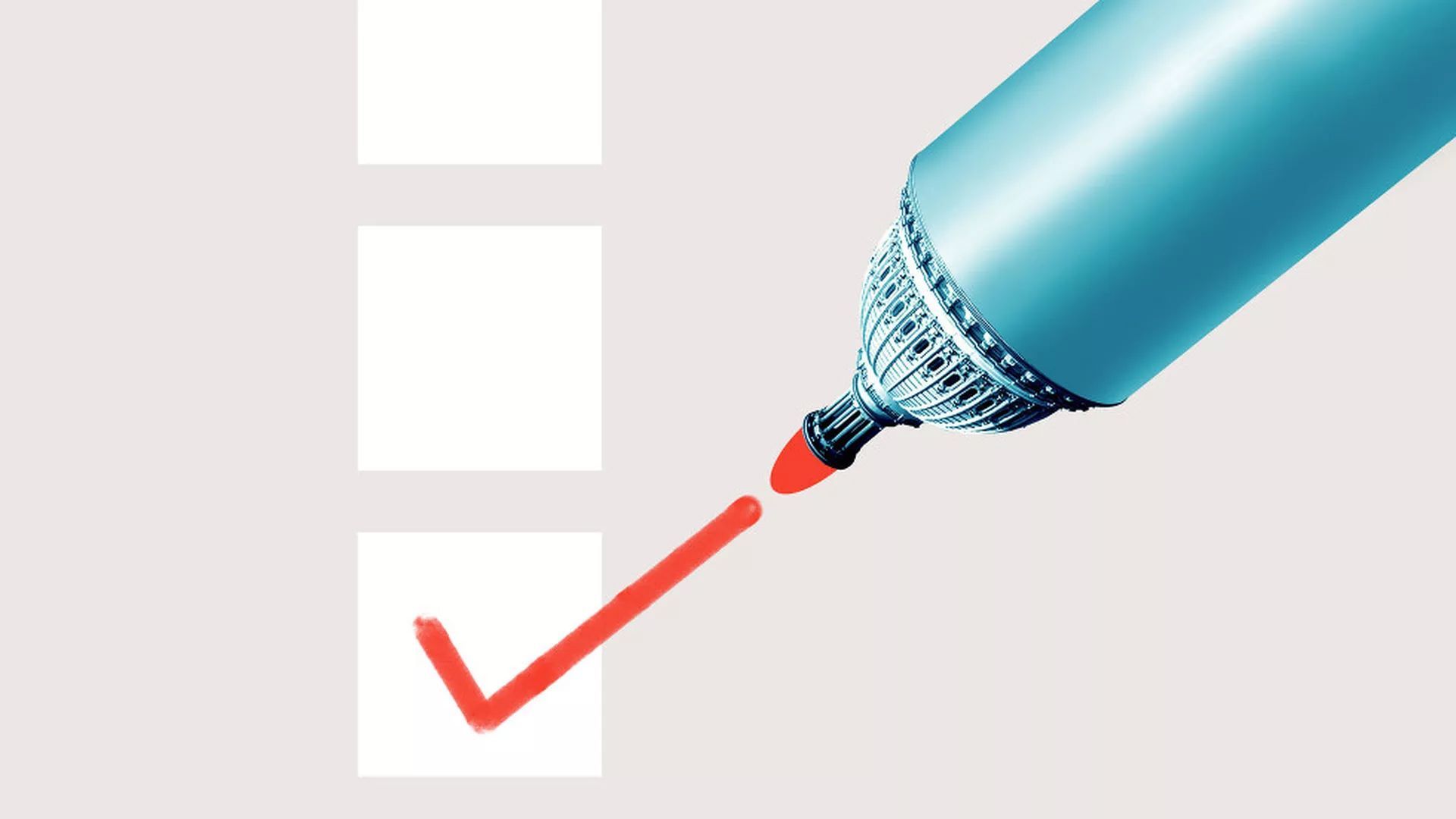 Not to be downers, but once Congress gets back from recess in September, there will be a lot to do and not much time to do it.
Lawmakers will have only three weeks to go through a big pile of unfinished business. Good luck with that, Congress!
Driving the news: Congress not only needs to fund the government, but other items with Sept. 30 deadlines include funding for community health centers and reauthorization of pandemic preparedness (PAHPA) and opioid (SUPPORT Act) legislation.
And although these don't have deadlines, there's also transparency health legislation in the House as well as a potential Senate insulin vote — and both chambers will need to make floor time for those.
So when the House pulled its Ag-FDA appropriations bill from the floor schedule Thursday amid fights over funding cuts and abortion riders, it wasn't exactly a hopeful sign for the fall.
House package: There could be some standalone health care votes on the floor.
Three House committees have now moved forward on legislation on health care price transparency, PBMs and hospital billing.
If leaders can work out the differences in August, that legislation could come to the floor in September.
Looking at Energy and Commerce's PATIENT Act, as well as the transparency legislation that Ways and Means just approved, is definitely a priority in August and when Congress comes back from recess, said Energy and Commerce health subcommittee chair Brett Guthrie.
"We've got to work amongst ourselves because the bill coming out of of Ways and Means wasn't bipartisan, and we need something bipartisan to get it signed by the president. I don't know where that's gonna go," he added.
Senate package: Senate Majority Leader Chuck Schumer has said for months that he wants to move on a $35-per-month cap on insulin for people with private insurance. The array of Senate PBM bills and other health items could be added in.
Backers had hoped for this to come to the floor in July, but with NDAA taking up time, it didn't make it. It could come up in September, but that's not guaranteed.
PAHPA and community health centers: PAHPA is bipartisan in the Senate and partisan in the House, while community health centers are bipartisan in the House and partisan in the Senate, highlighting the work to be done.
"We're going to have to figure out a way at some point, whether it's out of the House or the Senate, to make it bipartisan," Guthrie said about PAHPA reauthorization. "Hopefully over August we can figure out some things."
HELP Chairman Bernie Sanders is pushing for an ambitious increase in funding for community health centers and the health workforce, and says he is working with GOP Sen. Roger Marshall, an unusual pairing that has certainly raised some eyebrows.
House Energy and Commerce advanced the SUPPORT Act reauthorization on the opioid crisis in a bipartisan fashion, while in the Senate, HELP ranking member Bill Cassidy has raised concerns that the committee is behind in acting.
Appropriations: While the Senate has been cruising along with approving its bipartisan appropriations bills, the House has hit a few more snags, a pattern that probably will continue in September. A shutdown is not off the table.
House Freedom Caucus members have been demanding even deeper spending cuts than agreed to in the debt ceiling deal, and GOP moderates have been balking at certain measures, like the Ag-FDA's mifepristone rider that would reverse current FDA policy for telehealth prescribing.
Obviously, the House Labor-H bill going before the full Appropriations committee is delayed until after the recess, too.
"We may have some changes, but I think by and large, what we've marked out of the subcommittee will go before the full committee," said Rep. Robert Aderholt, chair of the House Labor-H subcommittee. "See you in September!"
House Appropriations ranking member Rep. Rosa DeLauro had a more dire prediction for post-recess: "Chaos! It's going to be a brutal September."
Go deeper