Ways and Means advances health transparency bills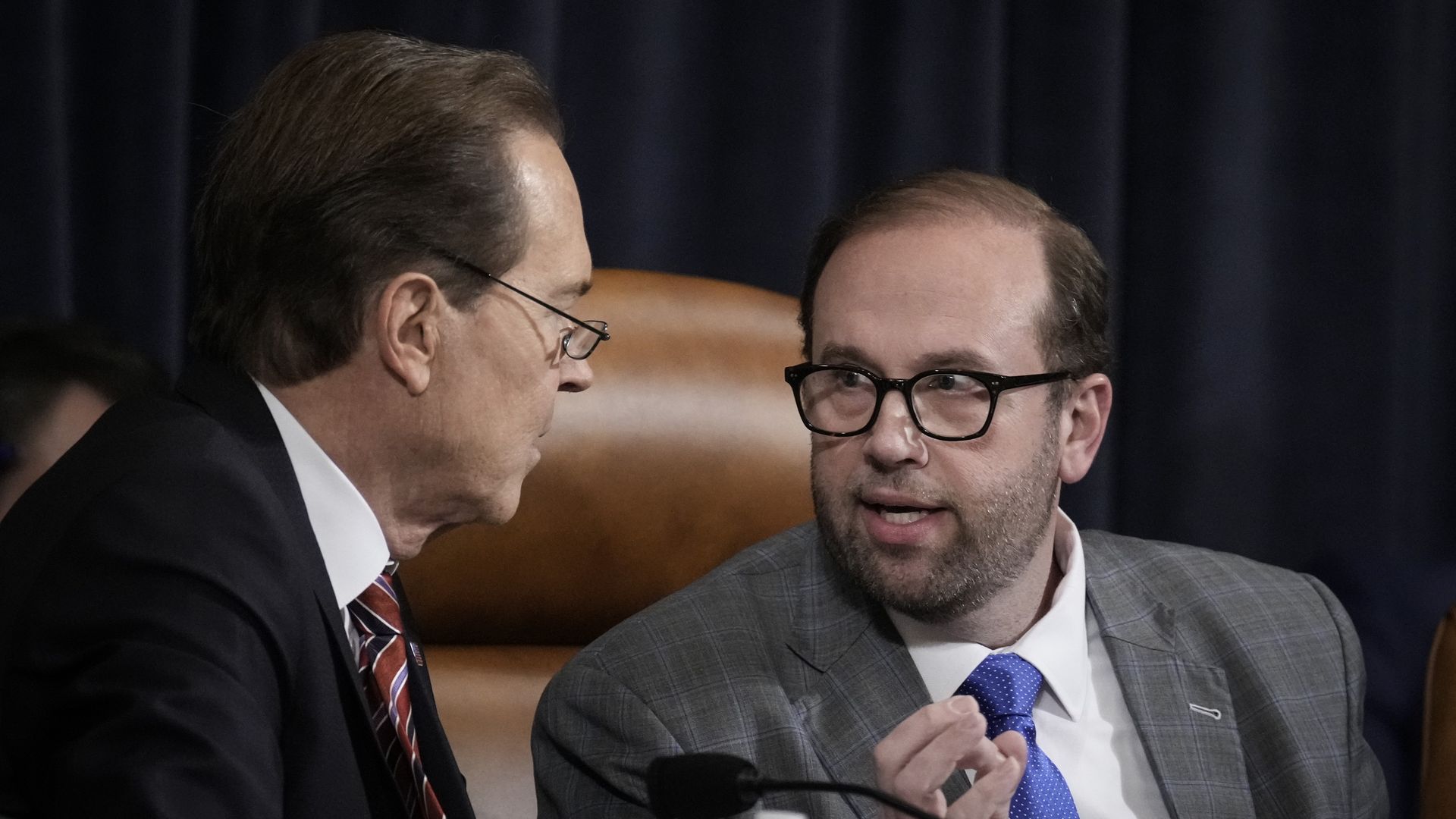 The Ways and Means Committee advanced two health transparency bills on Wednesday on party lines, after Democrats accused committee Republicans of not going far enough.
Why it matters: It's the third set of legislation from the House that targets transparency for hospitals and PBMs, but it's the first one that isn't bipartisan.
That suggests trouble ahead in finding common ground with two other House committees that have already approved their own transparency legislation.
The Energy and Commerce and Education and Workforce transparency bills were approved with overwhelming bipartisan support out of their respective committees in May and July.
Driving the news: The main Ways and Means package — the Health Care Price Transparency Act of 2023, sponsored by Chairman Jason Smith — was opposed by Democrats since it didn't include measures on transparency for private equity or Medicare Advantage plans.
"We have no choice but to vote against this bill because it does not match its title," said Rep. Lloyd Doggett, ranking member of the Health subcommittee.
Doggett and Rep. Bill Pascrell submitted amendments to add transparency provisions for Medicare Advantage and private equity, but both failed.
The bill would:
Codify certain elements of the Trump-era hospital price transparency rule requiring hospitals to make public their standard charges, including gross charges, discounted cash prices, and optionally, payer-specific negotiated charges.
Limit cost-sharing for patients to the net price amount for Medicare Part D drugs.
Implement two hospital billing provisions: establishing separate IDs for off-campus hospital departments and Medicare payment parity for physician-administered drugs at outpatient locations.
Establish an electronic prior authorization program for Medicare Advantage plans that would make real-time decisions for certain common items and services. (This is the prior authorization legislation we wrote about last week.)
Mandate a PBM transparency report.
Of note: Families USA said it doesn't support the bill as written, charging that it would "[roll] back existing federal regulations that require hospitals and plans to post the actual price of health care services — the negotiated rate."
The second bill, the Providers and Payers Compete Act, was also opposed by Democrats.
The bill originated in the Energy and Commerce Committee, and would require HHS to submit an annual report on how Medicare regulations may be impacting consolidation among providers and payers.
The other side: Both the American Hospital Association and PCMA, the PBM trade association, came out against the transparency bills, saying they already comply with some transparency measures and that others would affect facilities' abilities to provide care.
Go deeper