The other big Medicaid problem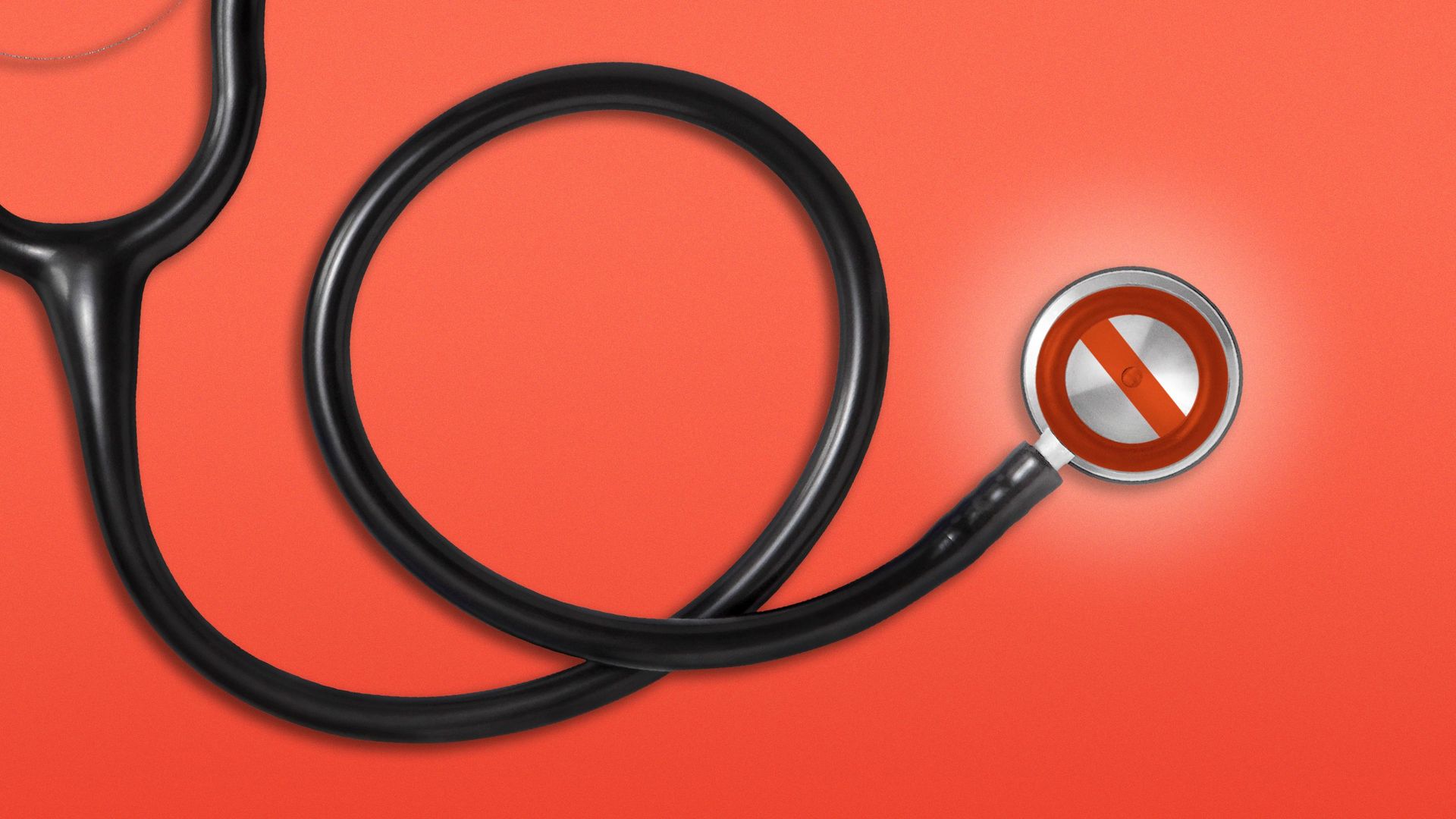 Medicaid redeterminations are getting a lot of attention lately, for good reason. But now there's another problem: Even when people have Medicaid coverage, they're being turned down for treatments they believe they need.
Driving the news: Medicaid managed care plans denied 1 out of every 8 prior authorization requests in 2019, according to an HHS Office of Inspector General report released last week — a much higher rate than in Medicare Advantage the same year.
The report found that managed care plans fully or partially denied coverage for 12.5% of prior authorization requests in 2019. That same year, Medicare Advantage plans denied 5.7% of requests.
The review included seven parent companies with at least 1 million people enrolled in managed care plans in 2019.
That's 29.8 million enrollees in 37 states — or more than half the managed care population in those states.
Some of the plans included in the review had denial rates greater than 25%, including seven of the 12 Molina plans.
How it works: State Medicaid agencies pay the insurance companies they contract with a set amount of money per enrollee, regardless of how much care that person uses.
Although that incentivizes plans to manage costs efficiently, "a concern about capitated payment models is the potential incentive for insurers to inappropriately deny access to covered services and payments to increase profits," the GAO report states.
72% of Medicaid enrollees received coverage from managed care organizations in July 2020, per the report.
The big picture: Prior authorization and coverage denials are a big deal in the Medicare Advantage space too, and have come under congressional scrutiny.
But CMS conducts oversight of the Medicare Advantage program, while the GAO report found that most states didn't review the appropriateness of denials and many didn't monitor denial data.
Medicaid managed care also has a less robust appeals process than Medicare Advantage.
"These differences in oversight and access to external medical reviews between the two programs raise concerns about health equity and access to care for Medicaid managed care enrollees," the report concludes.
What we're watching: Even efforts to streamline the prior authorization process in Medicare Advantage don't seem to have much momentum on the Hill right now.
Neither chamber has reintroduced a bill that was moving last year but didn't make it across the finish line, my colleague Victoria Knight reported last week.
On the other hand, legislation introduced by HELP Chair Bernie Sanders last week includes measures on prior authorization, including a requirement that insurers regularly report to the administration on their prior authorization practices.
That bill is basically dead on arrival for unrelated reasons, but it could hint that the subject is on the table in negotiations over must-pass community health centers funding going forward.
Editor's note: This story has been corrected to note that the report was written by the HHS Office of Inspector General, not GAO.
Go deeper