Dems press Biden officials on Medicaid losses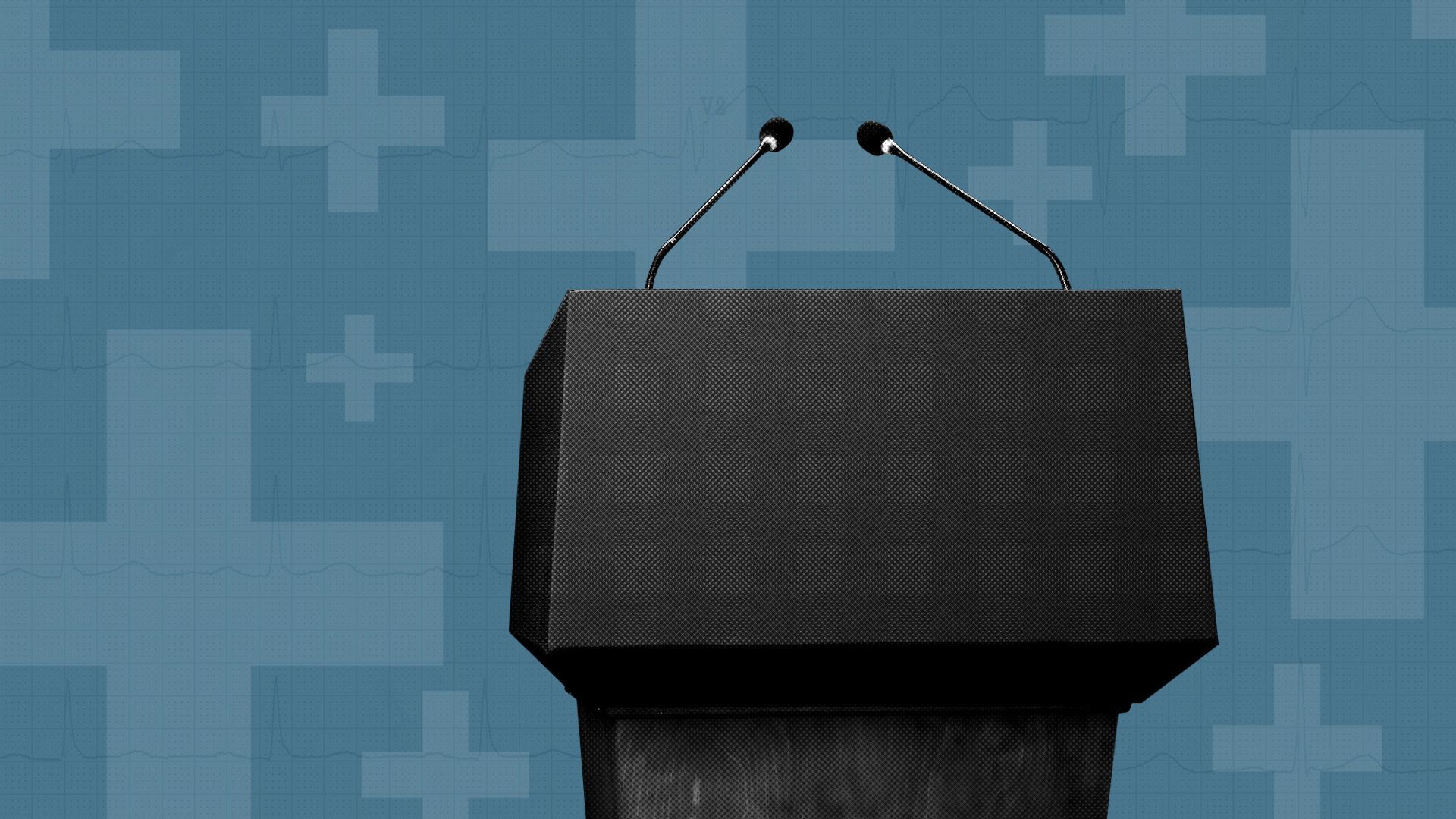 Congressional Democrats are prodding the Biden administration to do more to prevent Medicaid coverage losses due to the end of the pandemic's continuous coverage provisions.
Why it matters: Over 3 million people have been disenrolled from Medicaid so far, according to KFF, and experts have been alarmed that more than half have lost coverage for "procedural" reasons — meaning a lack of proper paperwork.
What they're saying: Rep. Judy Chu, chair of the Congressional Asian Pacific American Caucus, told Axios she spoke with HHS Secretary Xavier Becerra this week.
"I told him how concerned I was about this," she said. "He is also concerned, but I think we want to see some progress made and we want to see what more the federal government can push the states to do."
She added that members of the Tri-Caucus, which includes the Congressional Black Caucus and Congressional Hispanic Caucus, are discussing how to "get our voices heard on this."
Senate Finance Chairman Ron Wyden and House Energy and Commerce ranking member Frank Pallone wrote to CMS in June to urge additional steps, including requiring a state to implement a corrective action plan if it isn't following procedures, or pausing procedural disenrollments in a state.
"We're talking to CMS to try to get them to use these tools and prevent some of the losses," Pallone told Axios on Tuesday. "The major problem is that the red states, a lot of them are purposely trying to take people off because they don't want to help pay for them."
The latest: CMS held a press call Wednesday to emphasize the actions it's taking as the process plays out. States began resuming their Medicaid eligibility checks in April after a three-year pandemic pause.
"We are very concerned about the level of terminations," Center for Medicaid director Dan Tsai told reporters, adding that "we are using every lever that Congress has given us."
A CMS spokesperson said the agency "has worked with 12 states to pause terminations to address issues related to full compliance with renewal requirements for part or all of their populations."
Between the lines: CMS has been informally working with states to put the terminations on hold rather than using its power to formally order states to do it, said Jennifer Tolbert, director of state health reform at KFF.
"There is some concern that while this more informal strategy will be effective with a number of states, it may not be effective with all states," Tolbert said. "And so, it may be necessary for CMS to take more formal action."
The other side: Brian Blase, a former Trump administration health official, noted that after three years without checks, many current Medicaid enrollees are not eligible.
"States have an obligation to move as quickly and smartly as possible to begin cleaning up their Medicaid rolls" and "protecting taxpayers," he wrote in Forbes in May.
Not everyone who loses Medicaid becomes uninsured. Some can get coverage from the Affordable Care Act marketplaces or employers.
The bottom line: Congressional Democrats, though, are on guard. Wyden told Axios this week he is concerned by the coverage losses. Asked if the administration needs to do more, he said, "I think everybody does."
Go deeper