Hospitals' political firewall is getting tested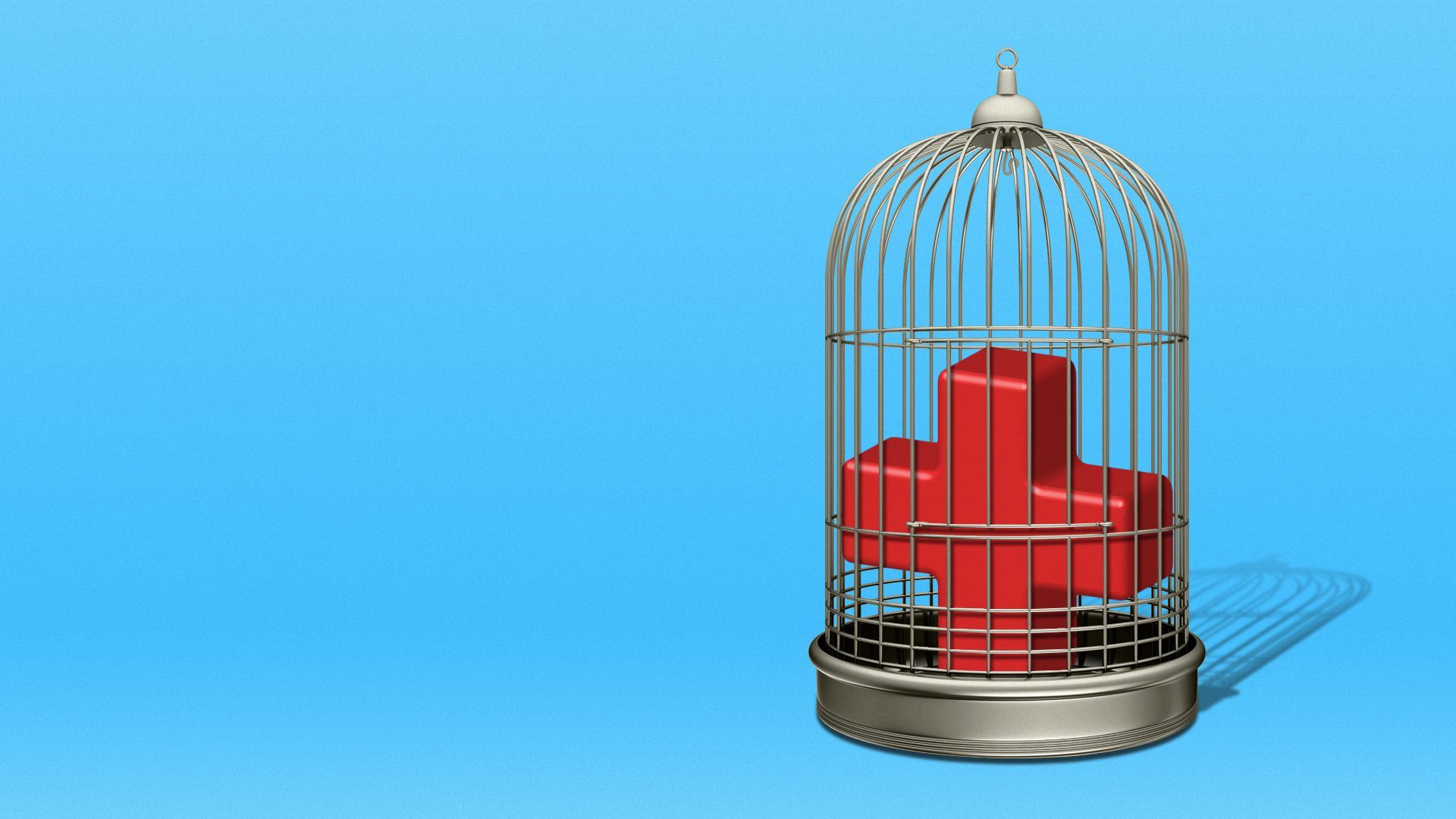 A series of House hearings last week signaled a bumpy road ahead for hospitals.
The big picture: The momentum behind a slew of hospital policy changes will test how well the industry's political power will hold — especially given that one of its key allies is Chuck Schumer.
State of play: House committees are examining a range of policies generally opposed by the hospital industry, including site-neutral payments, more price transparency enforcement, cracking down on consolidation and repealing restrictions on physician-owned hospitals.
Ashley Thompson, a senior vice president at the American Hospital Association, said at last week's Energy and Commerce hearing that the AHA "strongly opposes" the site-neutral payment cuts being considered and argued that hospitals treat sicker patients and have higher costs than doctors' offices.
What they're saying: "American hospitals are entering a new era of scrutiny," Alex Schriver, executive director of Better Solutions for Healthcare, wrote in a memo Wednesday ahead of four hospital-related House committee hearings.
"Once unthinkable, these hospital practices are now squarely in Congress' focus, with patients and policymakers increasingly opening their eyes to the fact that hospital spending is the dominant driver of the healthcare affordability crisis in America today," he added.
The existence of Schriver's group itself — which includes employers and insurer groups — is a change to the status quo.
Another group comprising think tanks and individual policy experts from across the ideological spectrum is also launching and will push for site-neutral payments in Medicare and hospital transparency legislation, Axios' Victoria Knight reported last week.
Reality check: The momentum is real, but hospitals are a particularly tricky industry group to take on, since nearly every member of Congress represents one and many have struggled financially in the aftermath of the pandemic.
Key Senate committees haven't shown the same level of interest in hospital reforms, at least not yet. And even if they did, there's the Schumer factor: He's known as a staunch hospital ally.
Schumer and House Minority Leader Hakeem Jeffries are "longtime supporters of New York's hospital community, and [the Greater New York Hospital Association] is grateful for their leadership," Brian Conway, the association's senior vice president for communications, told STAT this year.
Between the lines: "The Energy and Commerce agenda does not seem to be on the Senate's agenda. The HELP committee is focusing on PBMs and pharma, the Finance Committee is talking about rural health care and other things, and you don't see a lot of focus on it over there right now," one hospital lobbyist told Axios.
"But it's still relatively early in the legislative season."
Given the importance of New York hospitals to the state, Schumer is "going to be very cognizant of and careful about any policies that are going to affect Medicare beneficiaries and the hospitals that serve them," the lobbyist added.
Yes, but: Protecting hospitals isn't Schumer's priority, of course, and he has a series of negotiations over the debt ceiling and government spending to navigate over the next few months. Plus, hospital policy changes have the potential to win strong bipartisan support.
"While Leader Schumer is a hospital fan and protector, it is not knee jerk for everything; it depends on the issue, its impact on consumers, the broader legislative vehicle and the politics of the day," one Democratic consultant told Axios.
Other Hill leaders have signaled they're aware of hospitals' concerns.
"The question before us is: Should we support hospitals through a complex and opaque network of cross-subsidies with unintended consequences, like consolidation, that increase costs for patients? Or do we separately work on a transparent, accountable way to support hospitals that need it?" E&C Chair Cathy McMorris Rodgers said in her opening remarks last week.
The bottom line: The details of any legislative proposal will matter, both in terms of how fiercely hospitals oppose it and how likely members such as Schumer are to support it.
Go deeper