E&C tackles some big industry players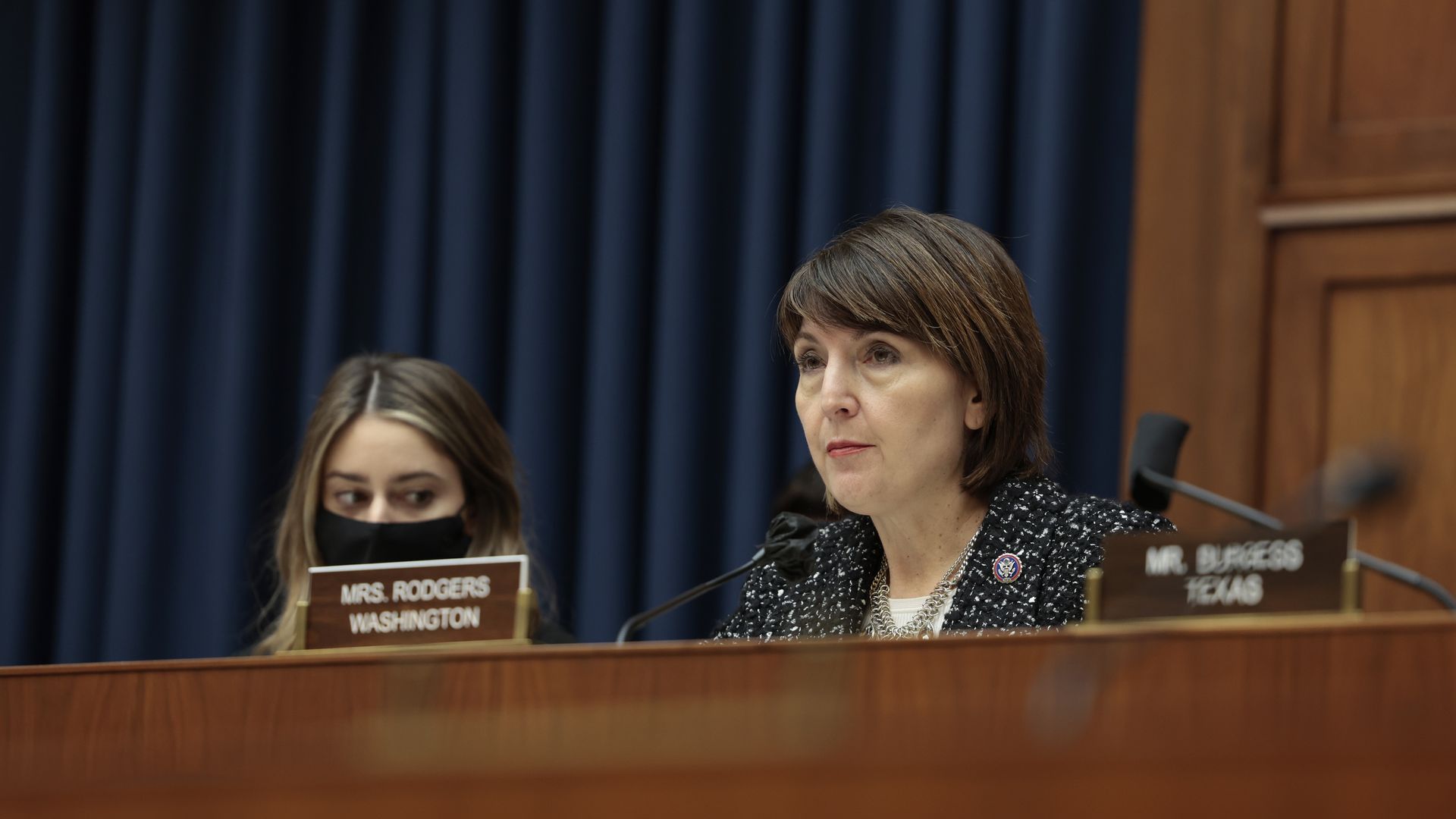 The Energy and Commerce Committee has bitten off a lot with the bills it considered at a hearing today.
The big picture: The discussion showed the bipartisan interest in dealing with topics from PBM reform to price transparency to site-neutral payments, but also the range of obstacles still in the way.
Among those obstacles:
Politics/the debt ceiling fight: It's hard to pull off nuanced and fairly wonky bipartisan health care legislation opposed by powerful industry groups at the same time that the parties are bashing each other over the debt ceiling, including on the Medicaid work requirements included in that bill.
Ranking member Frank Pallone led off his remarks by attacking the GOP debt ceiling bill as having "devastating" cuts to Medicaid.
Industry opposition: Ashley Thompson, a senior vice president at the American Hospital Association, said her organization "strongly opposes" the "site-neutral payment cuts" being considered, arguing that hospitals treat sicker patients and have higher costs than doctors' offices.
Kristin Bass of the Pharmaceutical Care Management Association said the PBM bills would "limit choice" and included "government mandates" on the private sector.
As a counterpoint on site-neutral payments, Loren Adler of the Brookings Institution noted the support for reform on the left and right, adding that "lobbyists are pretty much the only opposition."
Process concerns: Pallone also said he is "disappointed" that in his view Democrats did not have enough time to review the bills and offer input.
"This is a bipartisan hearing and we want to work together," subcommittee chairman Brett Guthrie responded.
Yes, but: There were still plenty of signs that Congress has a chance of passing legislation in these areas.
Pallone said he was "pleased" with the PBM bills and touted the hospital and insurer price transparency measure that he cosponsored with E&C Chair Cathy McMorris Rodgers.
Pallone did not mention the site-neutral bills in his opening remarks. Rep. Anna Eshoo, the subcommittee's ranking member, did say it does not make sense for hospitals to charge more when "it's the same doctor, it's the same service, it's the same site."
In a nod to hospitals, she added, "Obviously I love all the hospitals in my district."
One off-topic thing: It was not the subject of the hearing, but members in both parties took the opportunity to press CMS Administrator Chiquita Brooks-LaSure for more coverage of Alzheimer's drugs.
Brooks-LaSure said there will be more extensive coverage once the FDA gives a standard (non-accelerated) approval, based on what is on the FDA label.
She generally chose her words carefully when asked about the bills, but did tell Rodgers she would "love to work with you to increase our authority on price transparency."
Go deeper