Debt deal would approve Mountain Valley Pipeline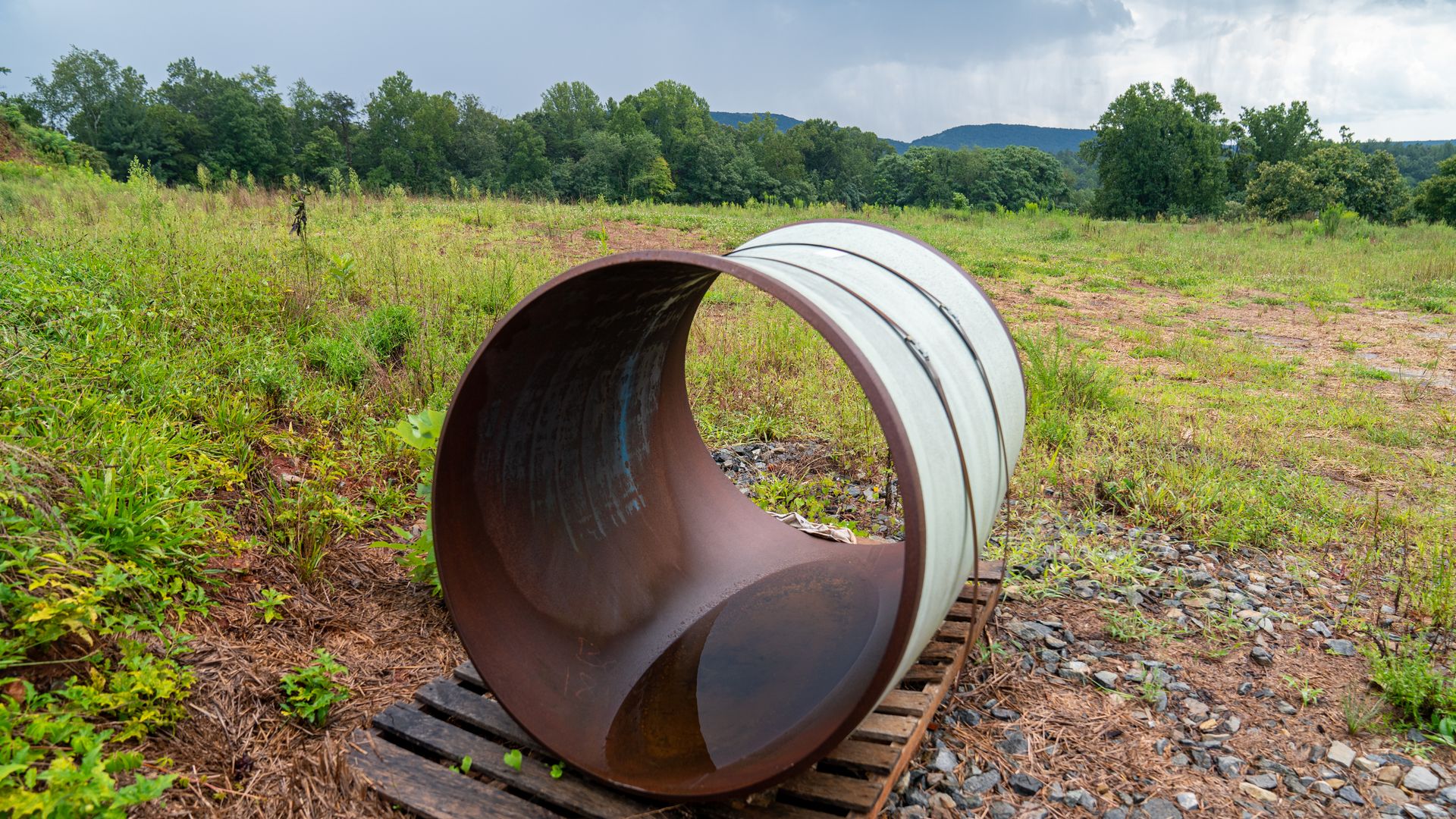 The debt ceiling deal would expedite approval of the Mountain Valley Pipeline — an idea sure to annoy progressives in both chambers.
Why it matters: The White House and congressional leadership are already working with thin margins.
The pipeline's inclusion in the deal is a win for Sen. Joe Manchin and the West Virginia delegation. But it's going to prompt many progressives, who would get relatively little in return, to vote against the deal.
"Disgusting," Rep. Jared Huffman told Axios in a one-word text message reacting to the Mountain Valley news.
Details: The bill text includes language on the pipeline that Manchin has been trying to maneuver into law for nearly a year.
The 303-mile natural gas pipeline spanning from northwestern West Virginia to southern Virginia has been stalled because of environmental concerns.
Manchin tried — and failed — to pass it as part of his permitting proposal last year.
As expected, the bill would establish timelines for National Environmental Policy Act reviews — two years for an environmental impact statement and one year for an environmental assessment.
It would also expand categorical exclusions and speed permitting specifically for energy storage projects.
But it would do next to nothing on transmission, requiring only a federal study on interregional power transfer capability.
Context: Recall that the White House promised Manchin a permitting bill, including Mountain Valley, in exchange for his vote on the IRA.
The pipeline is nearing completion. Biden debt negotiators viewed it as a "symbolic" approval for a project that was probably going to happen anyway, according to a source familiar with the White House's thinking.
In exchange, they got permitting provisions they believe will speed up renewable energy projects, the source said.
Of note: Many Republicans, including lead negotiator Garret Graves, had previously publicly panned the idea of using a permitting bill to give special treatment to one project.
Ironically, it was one of the reasons they didn't like Manchin's legislation last year.
The big picture: It's not exactly a grand bargain on "permitting reform," and the vote wrangling might look a bit like the Manchin bill last year.
This conversation is probably going to continue, as both parties seek broader changes to how the government deals with energy projects.
Go deeper