Khosla Ventures' partner on carbon capture and patient capital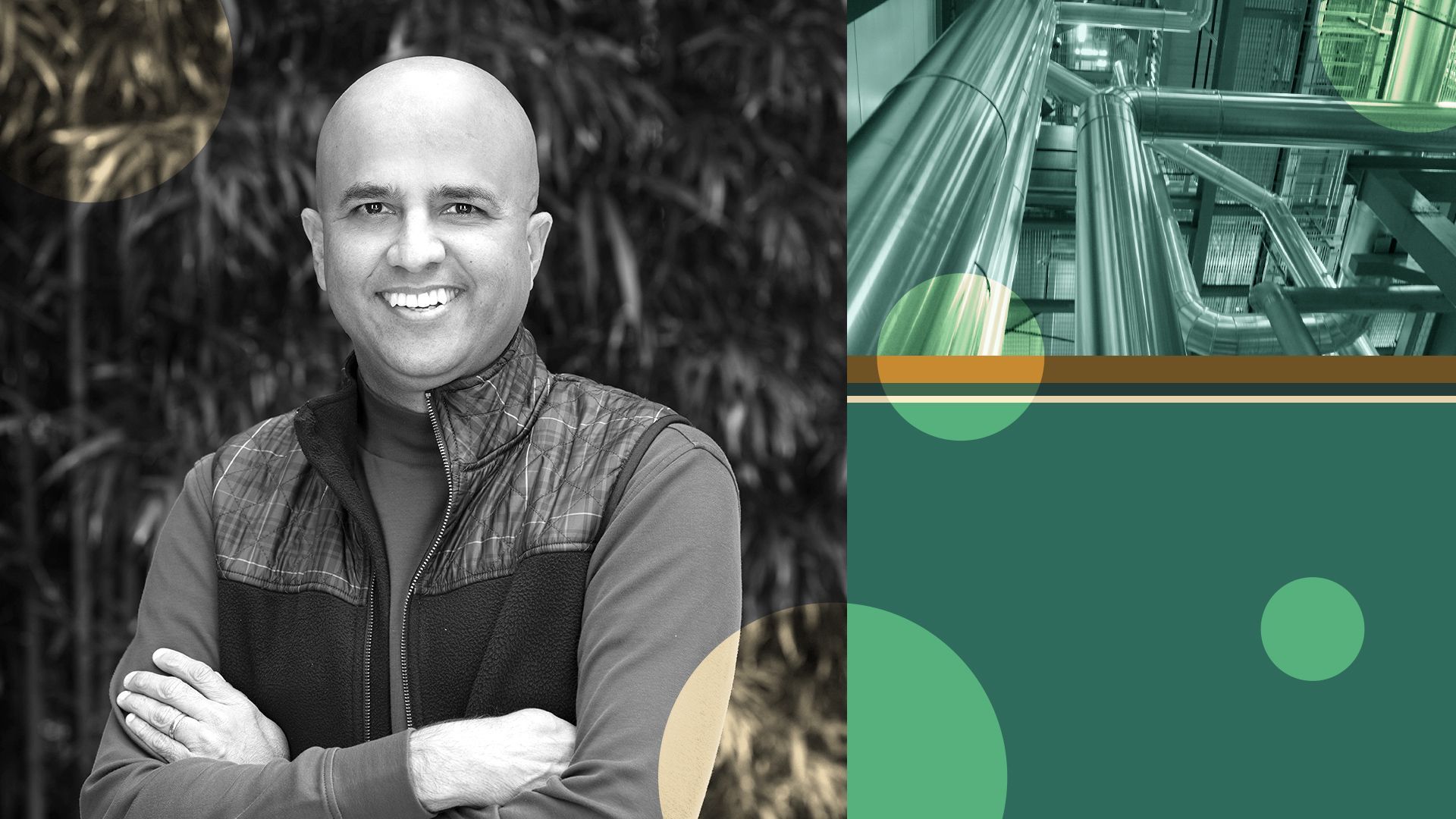 Khosla Ventures Partner Rajesh Swaminathan has been spending a lot of his time studying direct air carbon capture (DAC) startups over the past few years and says he's finally making a bet in that space.
Why he matters: Swaminathan has been investing in climate tech over the past 15 years, and he led the VC arm of Applied Materials before joining Khosla Ventures.
Previous portfolio companies include solar microinverter Enphase Energy and battery company SES. More recently via Khosla Ventures, he's led investments in hydrogen startup Verdagy and fertilizer company Nitricity.
Axios chatted with Swaminathan about carbon capture, advice for startups, and patient capital.
This interview has been edited for length and clarity.
The most exciting climate tech sectors to invest in:
We look at carbon capture as a very critical one. When I say carbon capture, it's about capturing carbon dioxide into cement. The company we have called Fortera actually captures CO2.
We've also been spending a lot of time on direct air capture, which is a very, very important sector. We've probably looked at 60 companies, and are making a bet on that one, finally.
The whole area of carbon capture — whether you look at it as cement or aviation fuels — our direct air capture is an extremely important one, where I spend a lot of time.
On the early stage of the direct air capture market:
Technologies that have the right cost entitlement need to be funded.
The challenge with DAC — we've been looking at it for four years now — is too many companies have been built in too short a time with too much capital flowing into the sector. That always raises the alarms.
At one point in cleantech 1.0. there were 200 solar companies — that should not happen in direct air capture. There shouldn't be 60 or 80 companies. There are a lot of me-too companies there.
It's taken us a lot of time to figure out how we want to invest in that sector.
On the macro slowdown in climate tech growth funding:
In 2021 and 2022 a lot of new investment funds came in. The [Inflation Reduction Act] signal also came in. So it's understandable that a lot of investments went in, some at very high valuations that we stepped back and didn't want to do.
People are taking a lot more time now to make the right decisions. And that's the right pace that should be at. It should not be too many investors chasing too few companies, people in logo-building mode.
Advice for climate tech startups in a cooler funding market:
Spend your time chasing value rather than valuation. Find out who are the kind of people you want to bring to the company who can add value to the technology you're developing, particularly if it's early stage.
Some companies have a tendency to bring commercial people into the company, sign off-take agreements, MOUs and all that stuff. That's not a healthy thing to do, if you haven't even de-risked the technology.
There is a good amount of non-dilutive financing available thanks to ARPA E and DOE programs. So certainly add talent that will help you secure that kind of capital.
The biggest challenges for climate tech startup investing:
People need to have patience as much as they have passion.
A lot of investors are coming in with the passion to change the world, wanting to support entrepreneurs, and a lot of people are starting companies with the passion to change the world. But the investment community needs to have figured out ways to have patient capital to support these entrepreneurs over a long period of time.
Go deeper