Breakthrough Energy Ventures is raising its third fund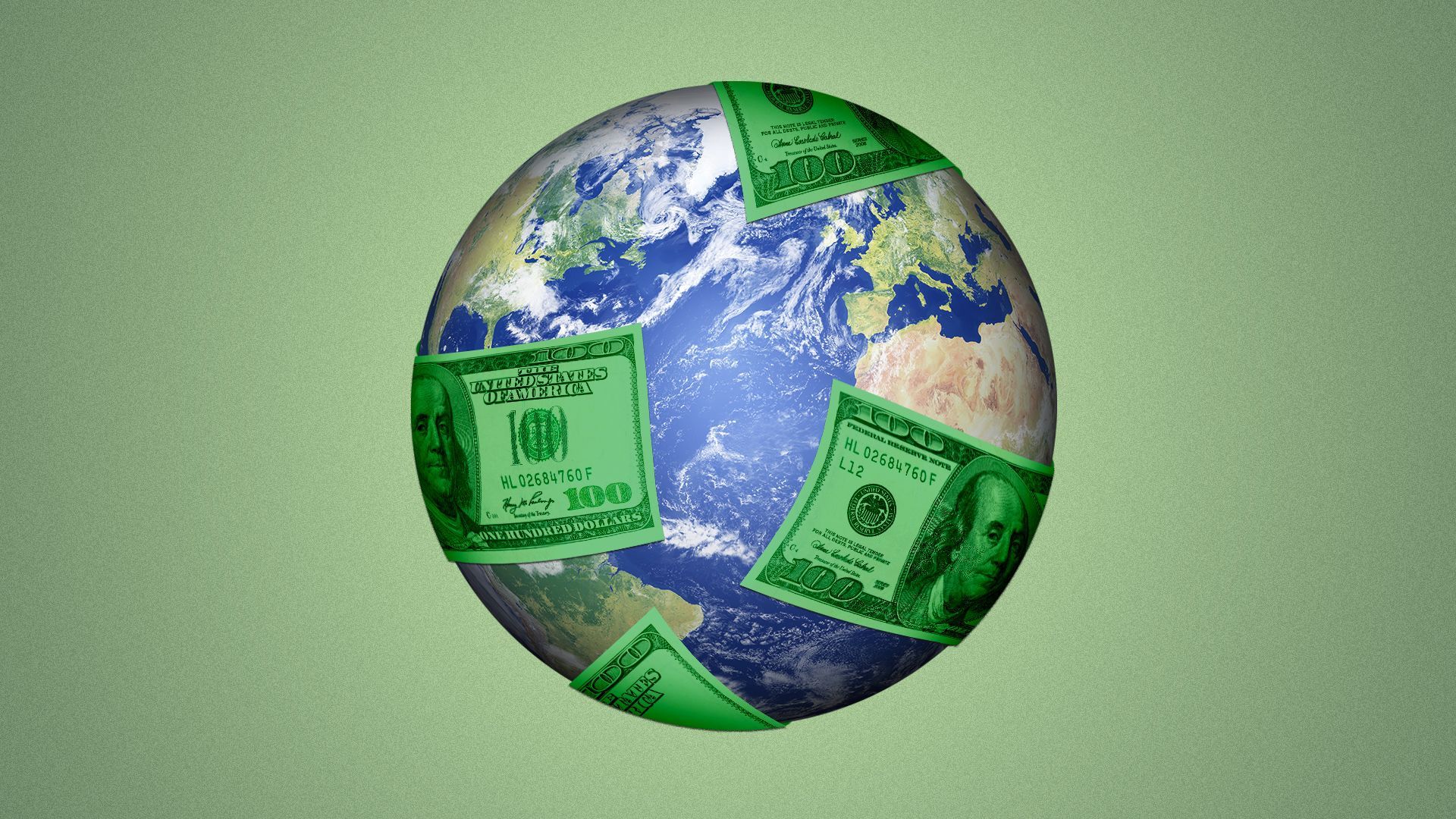 Breakthrough Energy Ventures, the prolific climate tech VC firm supported by Bill Gates, is in the process of raising its third fund, Breakthrough Energy Ventures III.
Why it matters: The firm — which also includes investors like John Doerr, Vinod Khosla and Jeff Bezos — will continue to back climate startups and will maintain its investing thesis despite a cooler funding environment.
Driving the news: Based in Kirkland, Wash., Breakthrough Energy Ventures filed an SEC D-filing to kick off fund III on Friday.
A spokesperson for the firm told Axios on Monday that the investment focus for the new fund will be similar to BEVI and BEVII, and will be invested in startups in five key areas: electricity, transportation, manufacturing, buildings, and food and agriculture.
They didn't disclose the target size of the new fund or timing on when it's expected to close.
Catch up fast: Breakthrough Energy Ventures, founded in 2015, previously raised fund I and fund II, each with $1 billion, and a European fund of €100 million.
The company has invested in close to 100 startups across climate sectors, including Brimstone, CarbonCure Technologies, Dandelion, Fervo Energy, Form Energy, KoBold Metals, Lilac Solutions, QuantumScape, Redwood Materials and WeaveGrid.
Late last year the firm said that it's planning to add adaptation to its investment categories and is establishing an additional later-stage fund to help startups build plants and scale up tech.
Gates confirmed last year that Breakthrough Energy Ventures was planning on raising another $1 billion for BEVIII in 2023.
He said: "Even as the ebullience in investing in tech and climate companies is down a bit, I still think we'll be able to raise the money. It's not quite as easy as it was, say six months ago. . ."
What's next: We'll be watching for progress on amassing fund III, as well as any signs of a later-stage fund.
Go deeper