Axios Vitals
January 22, 2020
Good morning. In case you were under a rock all day yesterday, the Supreme Court said it won't fast-track a lawsuit that aims to strike down the entire Affordable Care Act.
The news was good for Republicans and bad for Democrats.
Whether or not it was good for reporters depends on how much they like to write the same stories about existential threats to the ACA over and over again.
Today's word count is 750, or a 3-minute read.
1 big thing: Uncle Sam goes after medical debt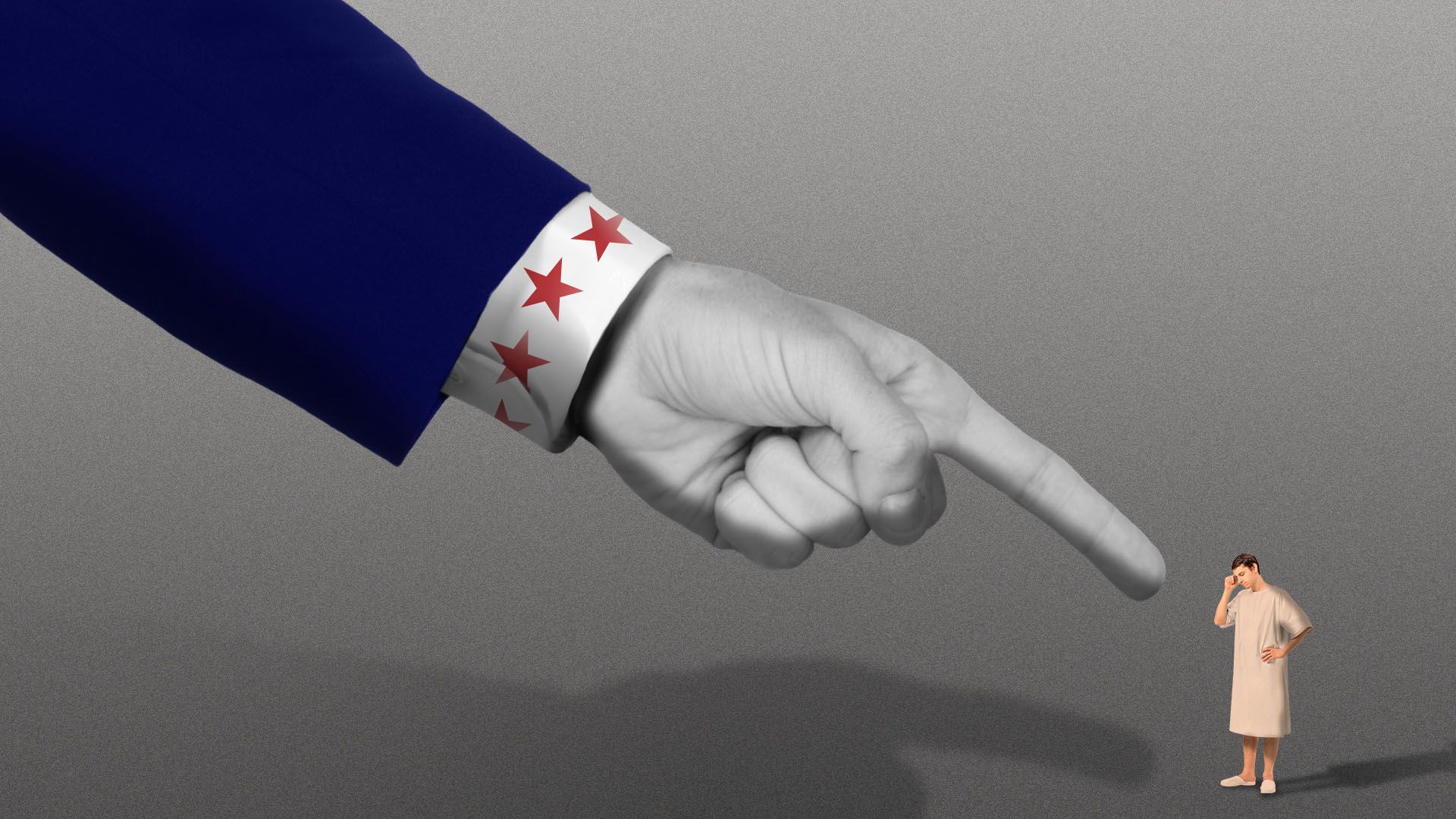 Add the U.S. government to the list of groups going after patients for thousands of dollars in medical debt, per reporting by The Center for Public Integrity and The Atlantic.
How it works: Civilians can receive care at military hospitals in an emergency or if the military hospital offers superior care.
Unlike nonprofit and private hospitals, which are supposed to offer charity care to low-income patients, military hospitals are required by the Department of Defense to take "prompt and aggressive action" to settle debts.
The rules surrounding government debt collection are looser than the ones for private debt collectors.
Once military hospital debt is transferred to the Treasury Department, the government can withhold patients' wages, tax refunds or 15% of their Social Security income — all without a court order.
My thought bubble: Let's not overlook the irony of lawmakers' outrage over the collection practices of private hospitals and doctors, while the most aggressive collector is the U.S. government.
If you have a unique, confusing or outrageous billing story that you'd like to share, just hit reply to this email.
2. Rebates' impact on government spending
State and federal spending on prescription drugs is dramatically outpacing inflation, even after accounting for rebates, according to a new analysis of federal data.
The big picture: Rebates do lower drug spending, as their proponents argue, Axios' Bob Herman reports.
But they also reinforce a system that's incredibly complex and costly — especially for people who take a lot of medications and have to pay sizable amounts out of pocket.
By the numbers:
Gross spending on prescription drugs in federal and state insurance programs totaled $268 billion in 2018.
Net spending, after accounting for the rebates that are negotiated between drug companies and pharmacy benefit managers, was about one-third lower, at roughly $189 billion.
Gross spending for Medicare and Medicaid increased an average of 11.4% annually from 2014 to 2018, while net spending rose by an average of 7.2% per year.
That means even when accounting for rebates, drug spending has been growing at a relatively high rate.
Between the lines: Pharmaceutical companies and PBMs have created a Rube Goldberg system in which each side benefits.
Pharmaceutical companies raise their list prices and justify those hikes as ways to offset the bigger rebates they have to pay out.
PBMs announce bigger rebates, all while getting large taxpayer subsidies to guard against severe losses.
Both, therefore, benefit from higher drug prices.
The bottom line: Taxpayers generally continue to pay more for prescription drugs, and the sickest patients are most exposed to rising prices.
3. Social mobility's ties to public health
Social mobility — the ability to move up the income ladder — can help explain the gap between the life expectancies of the rich and the poor, according to a new study in JAMA Internal Medicine.
What they found: Counties with higher social mobility tend to have smaller life expectancy gaps between the rich and poor, and the poorest people in those counties live longer.
Between the lines: Drug, alcohol and suicide-related deaths — which have led to declining U.S. life expectancy — are labeled as "deaths of despair" and are often linked to decreasing socioeconomic prospects.
"A growing body of literature suggests that living in areas with low social mobility may harm individuals' health by reducing their beliefs about future well-being, consequently increasing stress or diminishing the motivation to engage in healthy behaviors," the authors write.
4. Congress wants the vaping industry to pay up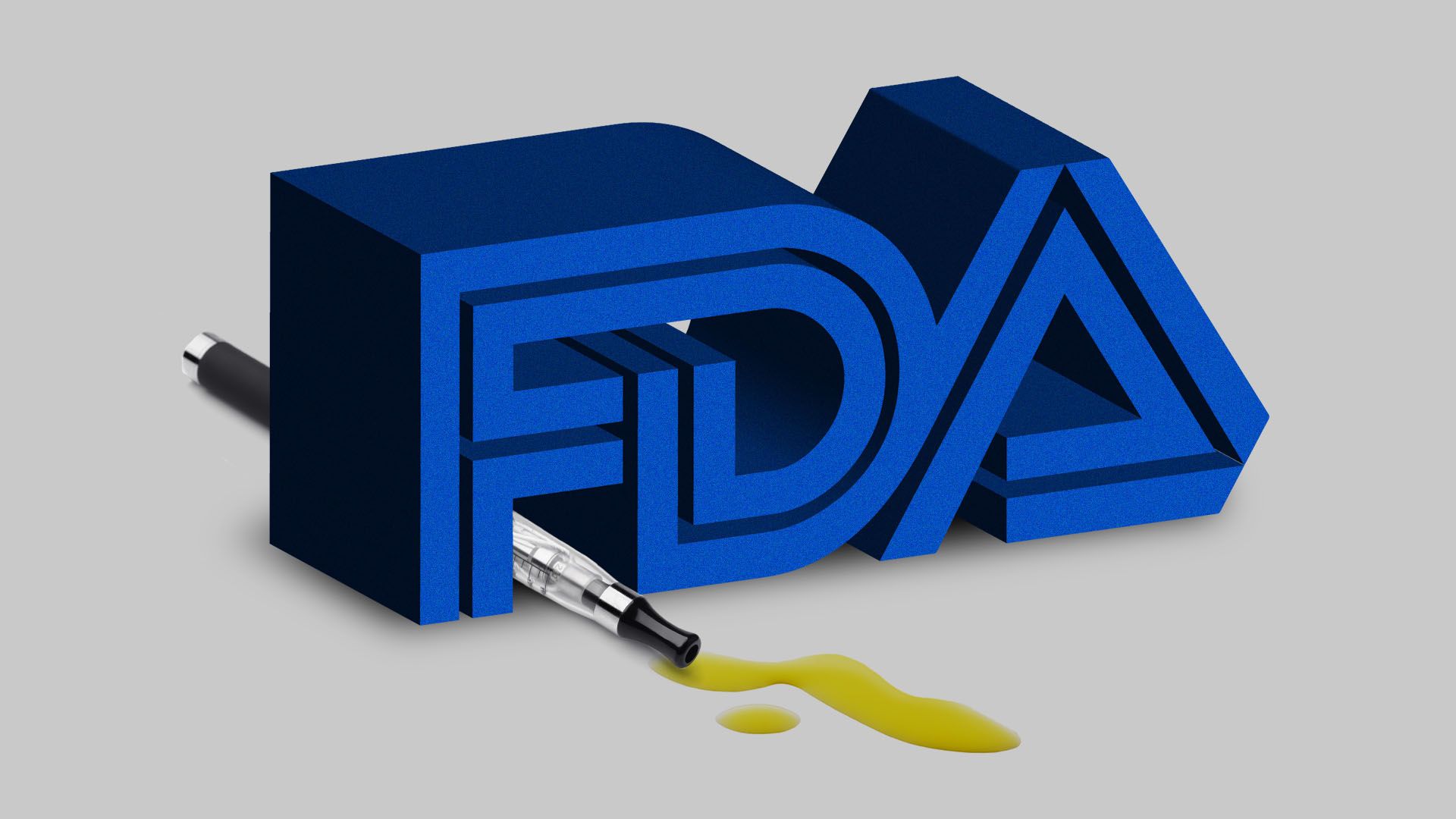 A bipartisan group of senators wants the vaping industry to pay for more of the Food and Drug Administration's oversight of vaping products, Axios' Marisa Fernandez writes.
Driving the news: Six senators, led by New Hampshire Democrat Jeanne Shaheen, will introduce a bill today to charge e-cigarette manufacturers higher user fees, which fund many of the FDA's regulatory activities.
Why it matters: The FDA's Center for Tobacco Products has spent a lot of time and money on the vaping industry, but the user fees it collects are mostly from cigarette, cigar and smokeless tobacco manufacturers.
The bill would up the tobacco industry's fees from $712 million to $812 million — the same increase the Trump administration's 2020 budget proposed.
E-cigarette makers would have to pay fees based on their market share or risk fines or even a ban.
Go deeper: Trump told Azar he regrets involvement in vaping policy
5. Coronavirus has made it to the U.S.
The first U.S. case of coronavirus has been confirmed in Washington state, Axios' Eileen Drage O'Reilly reports. The virus has killed at least nine people and caused illness in multiple countries.
The latest: The Centers for Disease Control and Prevention is "funneling" flights from Wuhan, China, through five airports where screenings will be done, adding Chicago and Atlanta to prior designated screening airports.
What's next: The World Health Organization is holding an emergency committee meeting today in Geneva to determine whether the outbreak "constitutes a public health emergency of international concern, and what recommendations should be made to manage it."
Meanwhile, Anthony Fauci, director of the National Institute of Allergy and Infectious Diseases, told Axios that the National Institutes of Health has started working on a vaccine targeting this particular coronavirus.